Event Information
Location
City View at Metreon
135 4th Street 4th Floor
San Francisco, CA 94103
Yerba Buena Alliance 28th Annual Community Celebration Tuesday, November 12th at City View at Metreon.
About this event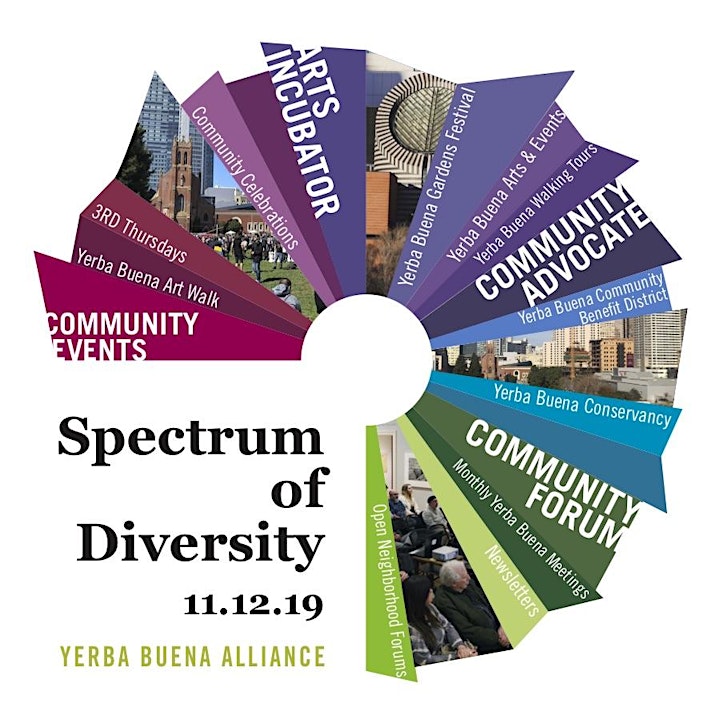 Join us for an evening showcasing some of the best food and drinks in this amazing venue with incredible views of the Gardens and the City skyline. The program celebrates the Spectrum of Diversity that is the Yerba Buena community and our very special honorees.
We're proud to introduce our
2019 HONOREES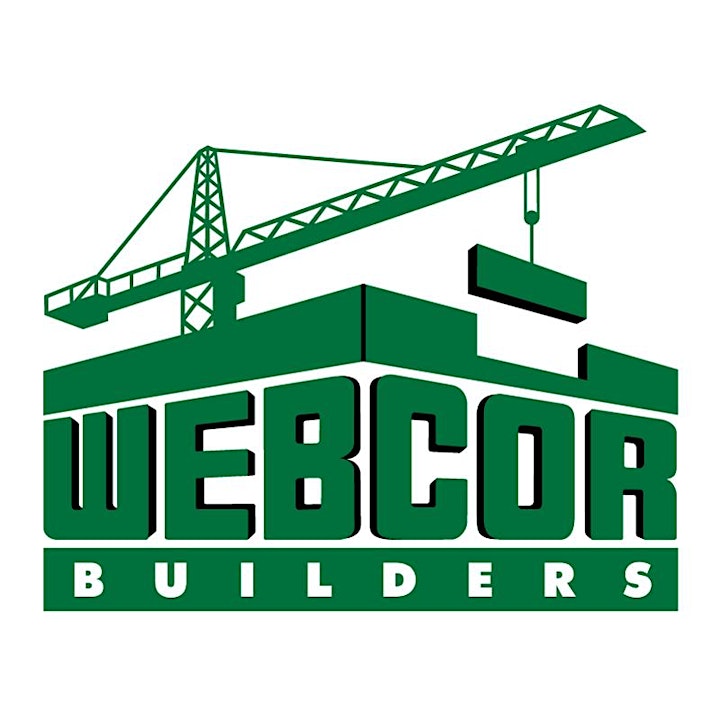 ORGANIZATIONAL CHAMPION AWARD
WEBCOR BUILDERS
We recognize Webcor Builders for their role in the creation and growth of Yerba Buena. Their many projects within the Yerba Buena District help to define the skyline creating spaces with the eye to innovative design, sustainability and the needs and vision of the community.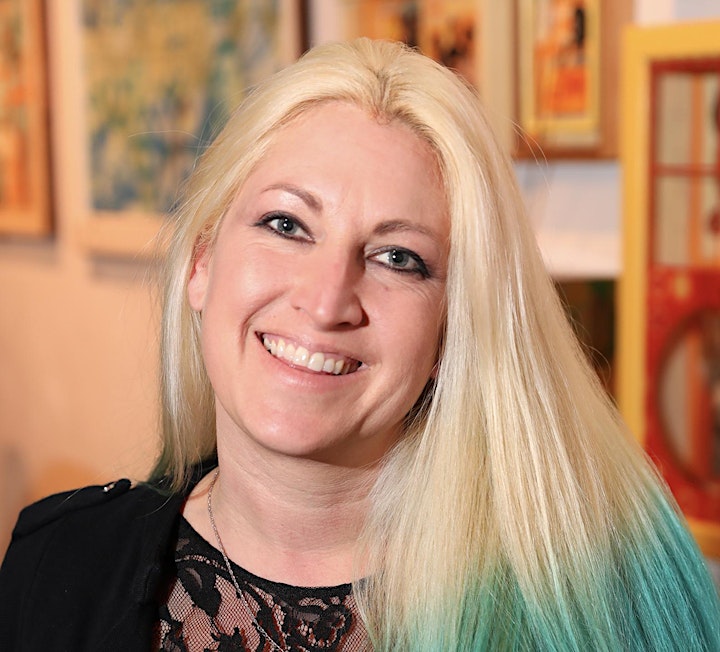 UNSUNG HERO AWARD
MICHELLE DELANEY
We honor Michelle Delaney for 20 years of creating community both as the Managing Partner of 111 Minna Gallery, her work on the YBCBD Board and her continuing support of many and varied nonprofits. With her help the vision of 111 Minna Gallery became a meeting place for local talent that included all types of artists, designers and musicians and would later grow to gain international acclaim among more underground and urban art scenes around the globe.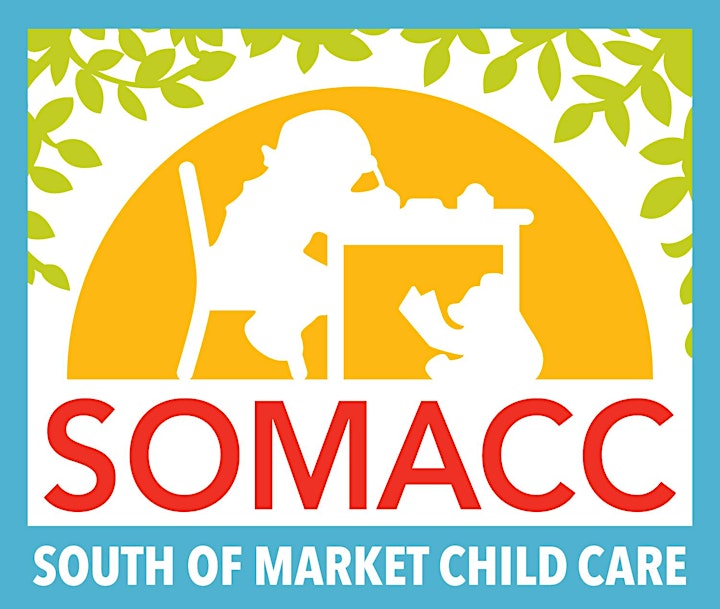 GUARDIAN OF THE GARDENS AWARD
SOUTH OF MARKET CHILD CARE, INC. (SOMACC)
Acknowledging SOMACC as a model for serving children, their families and the South of Market (SOMA) community by providing quality early childhood education and free comprehensive family support services in a safe and nurturing environment for almost 50 years. Since opening SOMACC expanded to include South of Market Family Resource Center, Judith Baker Child Development Center and soon the Transbay Development Center serving 130+ infants, children and hundreds of families of low-income, immigrant and homeless population.
Since 1991, the Yerba Buena Alliance represents the stakeholders of the Yerba Buena Gardens. Alliance programs engage and inform the stakeholders of the Yerba Buena neighborhood by providing a forum at the monthly neighborhood meeting and promotes the area as a destination with the annual Yerba Buena Art Walk and monthly Yerba Buena 3rd Thursdays. The Yerba Buena Alliance also advocates for the area and provides leadership for the area's diverse interests. www.yerbabuena.org
Graphic imagery by lowercase productions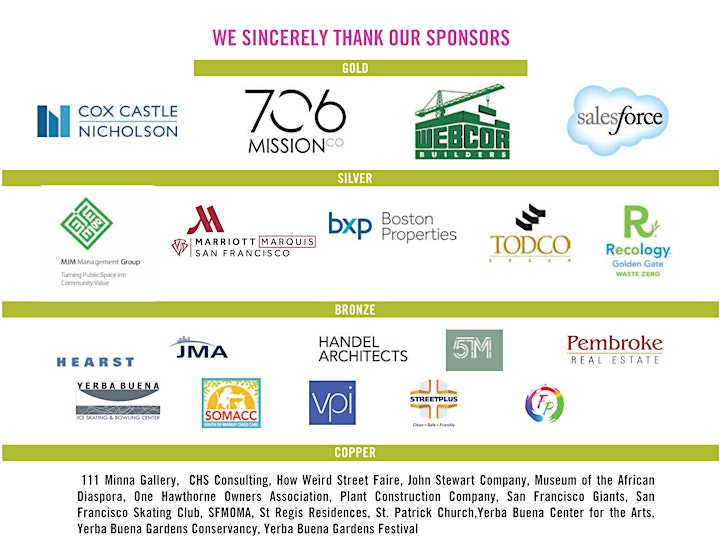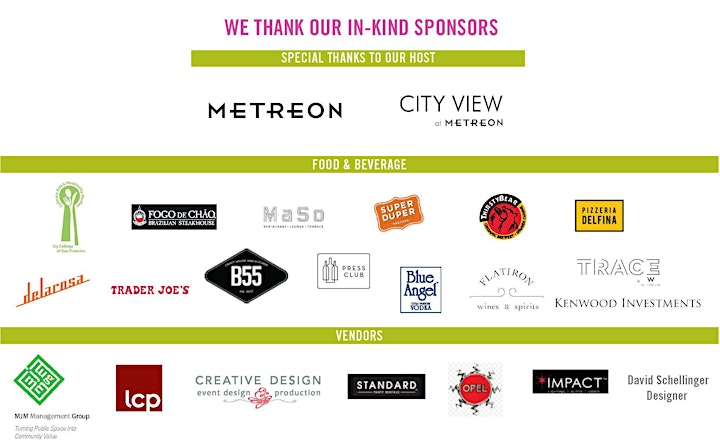 Join us for a Taste of Yerba Buena
Experience the finest restaurants and beverages from some of our community's best!
delarosa Yerba Buena Lane
Flat Iron
Pizzeria Del Fina
MaSo at the Park Central Hotel
TRACE at W San Francisco
Super Duper Burgers
ThirstyBear Organic Brewery
Trader Joe's
Sonoma County wine courtesy of Kenwood Investments
Check back for new additions!!
Date and time
Location
City View at Metreon
135 4th Street 4th Floor
San Francisco, CA 94103