YENDYS PRESENTS... AKOMA DAY: A Cultural Alternative To Valentine's Day
Description
HOST and Founder Of The Cowrie Shell Center
For Natural Hair Care along with Certified Holistic Physical Fitness Instructor
Yendys Nefer-Atum & Stephen H.Goode: (an inspirational Married couple )
Please allow me to introduce you to my special guests...
Montsho & Nwasha Edu: Creators of ❤️Akoma Day (a happily married soul mate)who promote unity and enhance relationships.
Also: Chris Dread & Omari Levers: Founders of Blaq Ocean 11 (Life Coaches /Motivational Speakers/ Blogger)
Spoken Word Artist: Negus Adeyemi
Belly Dance Artist: Jaida

TOPIC: A most valuable and necessary conversation will shared about dating, relationships, soul mates, marriage and the concept of AKOMA DAY: A cultural Alternative To Valentine's Day in order for our community of older and younger generations to know that there IS...there CAN BE structure, accountability and a formula for 'making a love connection' or 'hooking up.' You will also learn how you may celebrate Akoma Day by embracing the 7 principles.
******************************************************************************************
How sweet it IS!!!
I'm very excited to tell you that Little Raven Soap company will be gifting you early online ticket purchasers with one Complimentary handmade natural soap in your choice of tea tree, ginger or vanilla!!! Thank You!
******************************************************************************************
!!!...INVITE AN AVAILABLE FRIEND ALSO...!!!

Be sure to stop by our POPUP MARKET PLACE for some goodies!
AKOMA DAY BOOKS and POETRY BOOKS are AVAILABLE FOR PURCHASE
INDULGE IN THE MAGIC OF ANCIENT BLENDS NATURAL HAIR & BODY CARE: Sacred, Almond Joy and Inspiration Body butters, Sensuality Mists, Yoni Anointing Oils, Yoni Steam Bath Herbs, Herbal Hair Tea Rinse, Herbal Hair tea Drink, Morning Glory Facial Moisturizers, etc. www.cowrieshell.com/products
***********SPIRITUAL HEALING TOOLS DISGUISED AS COSMETICS***********
YOU'RE IN FOR A PHENOMENAL EVENING...

NYA AKOMA (TAKE HEART)
Organizer of YENDYS PRESENTS... AKOMA DAY: A Cultural Alternative To Valentine's Day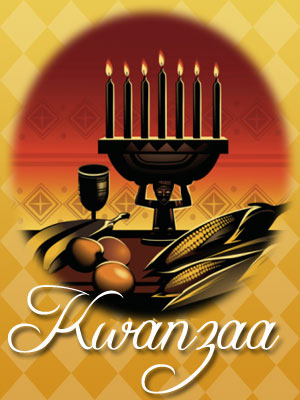 I'm Priestess Yendys Nefer-Atum Het-Heru Ast Maat. Some of my unique gifts being manifested these days are; experiencing time and space as Professional Yoni Steam therapist, a Natural Hair Care Professional, Master Loctician, Holistic Health Consultant, Natural Product Formulation Specialist, Spritual Guide and Khametic Priestess. My wealth of knowledge and experience with women, Earth Mother and the natural healing energies of plants are the seeds for creating my own line of All Natural, plantbased Hair, Skin and Personal Body Care products. These magical, spritual tools disguised as cosmetics are especially blended to anoint, to nurture, re-balance, re-moisturize and to support the wellness of your mind, body, spirit and soul....