Description
** IMPORTANT MESSAGE: ALL OTHER TICKET ORDERS WILL BE TAKEN AT THE DOOR**


Join Islamic Relief USA and Queens College MSA for a night to Save Humanity.
Our Special guests include writer and international speaker, Yasmin Mogahed. Imam AbdelGhani, Director of Muslim Center of NY, Sh. Salah of Jamaica Muslim Center, and Kareem Hassan of Masjid 'Eesa Ibn Mariam.
The situation in Yemen continues to deteriorate, it is now considered the worst Humanitarian Crisis since World War 1. Poverty, as well war has caused 14 million people not able to get enough food, only half the country has access to medical facilities, and only half of them are functional.
A child dies every 10 minutes from preventable diseases.
We can't make it go away, but we can work to relieve suffering one person at a time.
---
---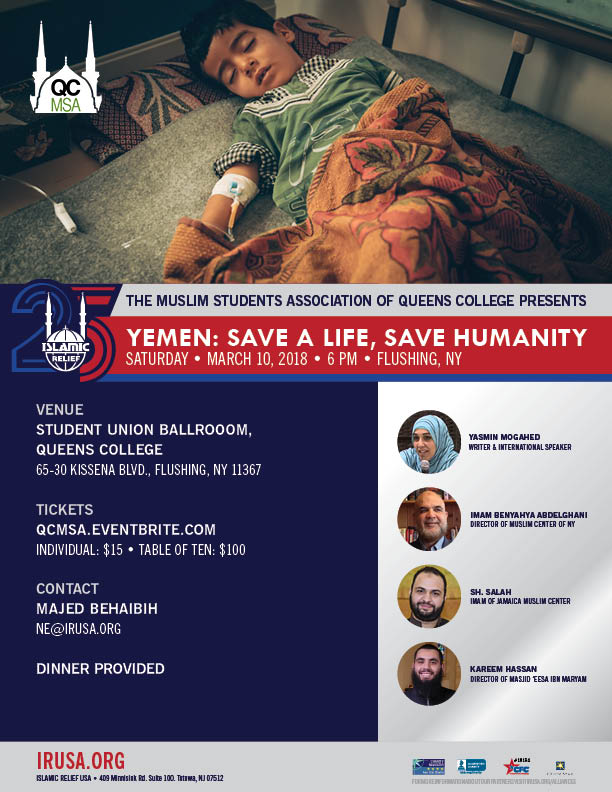 Dinner will be included, rsvp required.