Description
Behind every great win is an even greater team.
Yellowship 2018 is two full days of inspiring speakers, engaging discussions, and captivating content. Powered by Lessonly, this inaugural user conference has an audacious goal: to propel individuals, teams, and businesses to learn—and win—like never before.
Yellowship is for leaders of all kinds, from sales to support, who want help their teams improve and grow.
For more information, visit www.lessonly.com/yellowship/
Special thank you to our sponsors:

Platinum:

trueU is a community of like-minded, purpose-driven organizations that believe you grow your business by growing your people. We work together to offer tools, resources, and programs that help your employees develop personally and professionally. Our pillars of Grow, Connect, and Serve provide the framework for self-awareness and personal development, relationship-building, and servant leadership. We help people become the best version of themselves, their "trueU."

Zendesk builds software for better customer relationships. It empowers organizations to improve customer engagement and better understand their customers. Zendesk products are easy to use and implement. They give organizations the flexibility to move quickly, focus on innovation, and scale with their growth.
Gold:


We believe if you grow a leader, you grow an organization. Under our roof, you'll find the tools, training and advice to help you do just that. ADVISA teaches and inspires leaders to engage their people through the meaningful use of assessments, customized learning experiences and strategic consulting. For over 30 years, we've leveraged proven science and reliable data that empowers leaders to: hire the right talent, engage your people, develop future leaders & grow your business
Silver: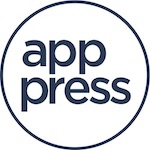 WE THINK AND CREATE LIKE A STARTUP. We know what it's like starting from scratch. It's scary. We founded App Press 7 years ago with $1,000. Since then we've built 300+ apps. Pitched to Jessica Alba with Apple. Raised $1,000,000+. Hired great people. And in that process, we realized what we are good at. Thinking and creating like a startup. We have been in your shoes. Let us help.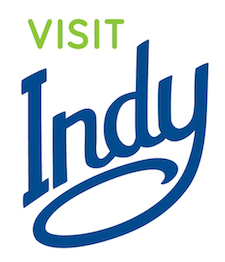 More than 28 million visitors a year are experiencing why Indy is on the rise as an incredible leisure getaway destination, as well as a place to host unforgettable conventions, meetings, and events.
Visit Indy works daily to inspire travel and assist meeting professionals in planning their next great event.
---
Conference tickets include:
One all-access pass to keynotes and sessions, a ticket to Llamapalooza, food and drink throughout the conference, and transportation between the conference and our partner hotel.

Pricing:
October 17-January 17 - $595/pass

January 17-March 17 - $695/pass

March 17-April 17 - $795/pass
Register with a friend or colleague to take advantage of our buy one, get 50% off ticket deal!
---
Pre-conference Training Sessions:
We are offering two 2-hour hands-on workshops Tuesday before the conference starts. These sessions are only $50/each and you can register for them when you purchase your conference pass.


Tuesday, April 17th, 10:00am-12:00pm
How to Create a Great Lesson
This session is perfect for content creators looking to refine their Lesson building skills to make sure their Lessons are as effective and impactful as possible. Bring your computers because, in this working session, we'll walk you through our best practices that keep the Learner in mind and answer any questions you have on how to make a terrific Lesson. Topics covered include:

Planning a great Lesson - Lesson organization
Building a great Lesson - Best practices for length, elements, formatting
Reinforcing a great Lesson - How to create meaningful questions


Tuesday, April 17th, 2:00pm-4:00pm
How to Organize Your Learning Library
This session focuses on how you can make the most of ALL of your great content and that means making it easily accessible to your Learners via their Learning Library. We'll walk you through best practices and live examples to increase your understanding of how to:
Plan your Learning Library
Execute your Learning Library including Tags, Groups, and Smart Groups
Maintain your Learning Library with non-visible tags
---


Agenda Overview
Tuesday, April 17
9:00am-8:00pm: Registration Open
10:00am-12:00pm: Pre-conference Training Session, "How to Create a Great Lesson"

2:00pm-4:00pm: Pre-conference Training Session, "How to Organize Your Learning Library"
5:00pm-8:00pm: Welcome Reception
Wednesday, April 18
7:00am-8:30am - Registration Open; Continental Breakfast
8:30am-11:30am - Opening Keynote featuring Max Yoder, Jay Baer, and special guests
11:30am-1:00pm - Lunch
1:00pm-1:45pm - Breakout Sessions
2:00pm -2:45pm - Breakout Sessions
2:45pm-3:15pm - Afternoon Break
3:15pm-4:00pm - Breakout Sessions
4:00pm-5:00pm - Keynote Session featuring Kyle Maynard

5:00pm-7:00pm - Happy Hour in Expo
7:00pm-11:00pm - Llamapalooza
Thursday, April 19
6:30am-7:30am - Morning Yoga
7:00am-8:30am - Continental Breakfast
8:30am-9:15am - Keynote Session
9:30am-10:15am - Breakout Sessions
10:30am-11:15am - Breakout Sessions
11:30am-12:30pm - Closing Keynote
---
FAQs
Who goes to Yellowship?
Yellowship is for any leader that wants to help their team learn, practice, and perform at the highest level. We anticipate that many attendees will play a role in training sales teams, support reps, or other complex modern teams.
What will we do at Yellowship?
We promise an agenda jam-packed with fantastic speakers, engaging breakouts, and lots of fun. See the Yellowship speaker lineup, or view the full schedule above.
This Yellowship thing sounds great. What does it cost?
Yellowship costs just $595 when you register before January 17th. After that, registration will increase to $695. Plus, we offer a buy one, get one 50% off deal—so bring a friend!
What does my registration fee cover?
Your pass includes access to all Yellowship sessions, hosted meals, evening receptions, morning yoga classes, and Llamapalooza. While travel and hotel costs are not included, our friendly culture and hospitality are free of charge!
Did someone say meals?
Because...priorities. We'll serve heavy appetizers at the Tuesday evening reception. Wednesday, we've got you covered for a continental breakfast and lunch—with snacks throughout the day, and heavy appetizers at Llamapalooza. On Thursday, we'll make sure you get another delicious continental breakfast, with a boxed lunch for the road!
Can I bring a guest?
Sorry, no plus-ones this time! Only attendees with a badge will be admitted to Yellowship events. But register with a friend to get 50% off one conference fee!
What should I wear?
Yellowship is about fellowship, and that means we can all relax. Dress comfortably—business casual is our MO.
What's the dress code for Llamapalooza?
Llamas don't believe in dress codes. Please dress casually— we plan to be both inside and outside, barring bad weather!
Will transportation be provided?
Transportation will be provided back and forth between the Hilton Indianapolis and Mavris. All other transportation is on your own. Need to get to and from the airport? It's a short 15 minute ride by taxi, Lyft, or Uber.
What is the weather like in Indianapolis in April?
Your guess is good as ours—Indy can be a bit unpredictable! The average temperature in April is about 60 degrees, so grab some layers and a rain jacket just in case.
If my plans change, can someone else take my ticket?
Life happens. If you can't make it, another employee from your company may substitute at no additional charge. Just email us at yellowship@lessonly.com
What is the cancellation policy?
Shoot us an email before March 17th, and you'll get a full refund, less processing fees. After March 17th, you will forfeit 50% of your registration fee. Don't forget you can transfer your pass to someone else!
What if I work for a nonprofit?
Thanks for making the world a better place. We offer a reduced rate of $495 for full-time nonprofit staff members. Just shoot us an email at yellowship@lessonly.com for a coupon code!