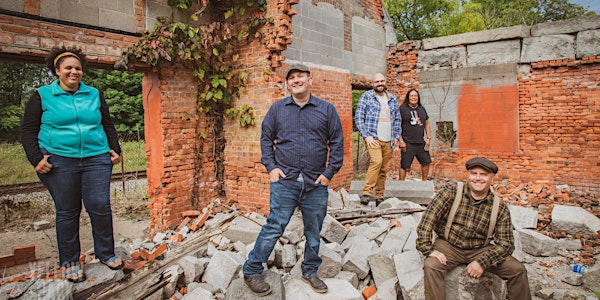 Yellow Jack 's Hallowe'en Bash and Costume Party
Yellow Jack 's Hallowe'en Bash and Costume Party Concert
When and where
Location
DHU Strand Theatre 540 Oliver St. North Tonawanda, NY 14120
About this event
On 10/28 we return to the DHU Strand Theater in North Tonawanda to host our (first annual?) Hallowe'en Bash Costume Party and Concert.
The DHU Strand is a former silent film theater in the heart of North Tonawanda, with cozy couches, chairs, stools, tables and a balcony. Bring your own refreshments and coolers with you and enjoy the show!
Please wear a costume. Trifling prizes will be awarded in arbitrary categories during a very serious and dignified ceremony at 10 pm.
As for the music, we'll be playing "Halloween carols"--songs of hauntings and supernatural occurrences, Appalachian murder ballads, and other weird stuff culled from two centuries of American music.
Be ready for other spooky surprises! Including: a LIVE reading from a "Spirit Box." You may have seen this device used by ghost hunters on television. It intercepts radio frequencies, the theory goes, to allow ghosts to communicate with the living. What will it tell us about the souls who dwell in this former silent movie theater? Will the Spirit Box reveal a long-concealed crime? Will it play a snippet of "Everybody's Working for the Weekend" from 97 Rock? Be there to find out!
Tickets are $15 via Event Brite (no surcharge) or $20 DOS until sold out. Bring your own snacks/beverages. Grab your seat early as this intimate venue sells out quickly! See you at the Strand!