Event Information
Location
LUX Steakhouse (dining room)
10150 101 Street (Commerce Place)
Edmonton, Alberta T5J 3P4
Canada
Description
#yeghelp is in its 4th year in support of the Royal LePage Shelter Foundation! This year, I'm simplifying the event, but doing something very special. I've arranged a special 3 course menu with Sous-chef Matt Phillips, consisting of salad, tall ribs, truffled lobster mac and cheese, and a wicked dessert. Drinks are not included in the ticket price, FYI.
Following the meal, we are all going for a ride on the High Level Street Car for a sunset atop the bridge. I've booked #33, the most-recently-restored in the Edmonton Radial Railway Society's fleet. It's a beautiful 1933 trolley that was built in St Louis specifically for Edmonton. Wicker seats, old-fashioned light bulbs, creaky floors and windows, and endless charm. This is a sunset you won't soon forget!
Plan to arrive at LUX at 6:45. Snack on truffle popcorn until the food arrives around 7, and enjoy a wonderful meal. There may even be a cheesy activity, just for fun. We need to head out by 9:00 in order to make it to the north stop of the street car. It's just west of 109 St and just south of Jasper. Ideally, leave your car parked by LUX and we will walk to the streetcar together to burn off a few of the calories we will have just consumed.
The street car departs at 9:30, to give us enough time for the sunset at 9:59. We will not have a liquor licence for the street car, in case you were wondering. The cost of the ride is included in your ticket.
Tickets are $75. No receipts will be issued. If you desire to make an additional donation to the Royal LePage Shelter Foundation, please do so here. Taxes and gratuity for the food portion of the meal are included, but feel free to tip your server.
Gluten-free and vegetarian options are available. Just give me a heads up.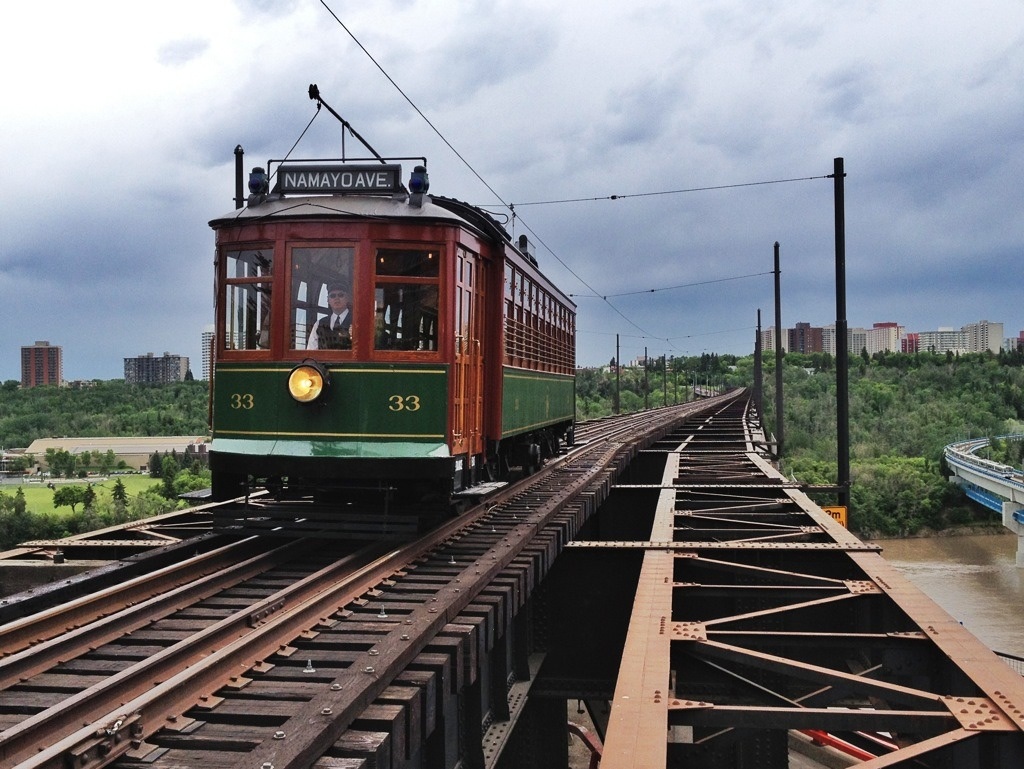 cost breakdown (roughly):
food: $40
GST: $2
Gratuity: $7
Trolley ride: $4
Donation to the Royal LePage Shelter Foundation: $22
Eventbrite fee: $6
Date and time
Location
LUX Steakhouse (dining room)
10150 101 Street (Commerce Place)
Edmonton, Alberta T5J 3P4
Canada