YEC StartupLab Presents: An Interactive Live Q&A with Shama Kabani of Marke...
Description
Join YEC Global and our partner organizations for a 60-minute, live Q&A with Shama Kabani of Marketing Zen.
WHEN? Thursday, July 12th at 3:00pm ET (12:00pm PT)
WHERE? Broadcasting exclusively on Mashable.com (details to follow)

During this free, interactive event Shama will appear live on video answering all of your questions in real time. From her newest business ventures to previous successes, this is a golden opportunity to get inside her head for an intimate mentoring experience.
Claim your ticket now through this Eventbrite page and we will send you a reminder email prior to the event with more information.
Event requirements...
Flash-enabled laptop or computer (download here)

Reliable internet connections that supports live streaming video

Come prepared with lots of great questions!
Learn More About Our Speaker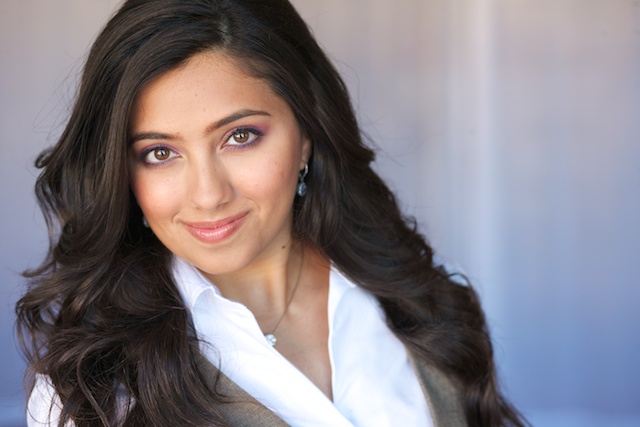 Web and TV show host. Bestselling author. International speaker. Award winning CEO of The Marketing Zen Group – a global online marketing and PR firm. Shama is the face of today's digital world, and represents the best her generation has to offer. She has aptly been dubbed the "master millennial of the universe" and "an online marketing shaman" by Fast Company.com.
Shama holds a Masters degree in Organizational Communication from the University of Texas at Austin, and prides herself in being a constant learner. Through her web marketing company, Shama works with businesses and organizations around the world. In 2009, Business Week honored Shama as one of the Top 25 under 25 entrepreneurs in North America. In 2010, Shama won the prestigious Technology Titan Emerging Company CEO award. In 2011, Entrepreneur Magazine featured her as one of four Super Sonic Youth, dubbing her a "Zen Master of Marketing." Her 2nd edition of her best-selling book, The Zen of Social Media Marketing was just released in March 2012.
When not working directly with her clients or shooting her shows for the media, Shama travels the world speaking on business, entrepreneurship, and technology.
What is YEC StartupLab?
YEC StartupLab is the official international mentorship program of the Young Entrepreneur Council, an invite-only nonprofit organization comprised of the world's most promising young entrepreneurs. Our goal is to promote and support young entrepreneurs around the world, as well as foster the thriving global entrepreneurial eco‐system.
Organizer of YEC StartupLab Presents: An Interactive Live Q&A with Shama Kabani of Marketing Zen
The Young Entrepreneur Council (YEC) is an invite-only nonprofit organization comprised of the country's most promising young entrepreneurs. The YEC promotes entrepreneurship as a solution to youth unemployment and underemployment and provides its members with access to tools, mentorship, and resources that support each stage of a business's development and growth.