YEC StartupLab Presents: An Interactive Live Q&A with Jeremy Johnson of 2tor

Thursday, August 23, 2012 from 3:00 PM to 4:00 PM
Event Details
Join YEC Global and our partner organizations for a 60-minute, live Q&A with Jeremy Johnson of 2tor.
WHEN? Thursday, August 23rd at 3:00pm ET (12:00pm PT)
WHERE? Broadcasting on Mashable.com (details to follow) 

During this free, interactive event Jeremy will appear live on video answering all of your questions in real time. From his newest business ventures to previous successes, this is a golden opportunity to get inside his head for an intimate mentoring experience.
Claim your ticket now through this Eventbrite page and we will send you a reminder email prior to the event with more information.
Event requirements...
Flash-enabled laptop or computer (download here)

Reliable internet connections that supports live streaming video

Come prepared with lots of great questions!
Learn More About Our Speaker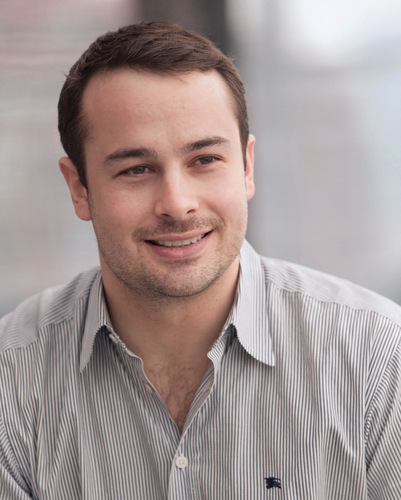 Jeremy Johnson is the co-founder or 2tor, Inc., an education technology company that partners with top-tier universities to deliver rigorous, selective degree programs online.
In 2008, Jeremy co-founded 2tor with John Katzman, founder of the Princeton Review, and Chip Paucek, former CEO of Hooked on Phonics. At 2tor, Jeremy's worn multiple hats, including Chief Marketing Officer (2009-2012), and most recently, President of Strategic Initiatives. In his current role, Jeremy is leading an exciting new division of the company, one that will further 2tor's mission of delivering quality course instruction at scale.
2tor's current roster of university partners include the University of Southern California, Georgetown University, the University of North Carolina-Chapel Hill, and Washington University at St. Louis. The company has raised nearly $97M in capital, making it one of the highest funded education ventures in the country.
In 2011, Jeremy launched Gen Y Capital, the venture-arm of the YEC. The fund is dedicated to supporting early stage startups with gen-y founders.  He was recently named one of Inc Magazine's 30 Under 30 Entrepreneurs and has been featured on NBC, ABC, FOX and CNBC. You can find him on twitter at @jeremyj. 
What is YEC StartupLab?
StartupLab is a free virtual mentorship program created by The Young Entrepreneur Council (YEC), an invite-only nonprofit organization comprised of nearly 500 of America's most successful young entrepreneurs who have, collectively, generated tens of thousands of jobs and hundreds of millions of dollars in revenue. StartupLab uses a Facebook app and a free, plug-and-play social media campaign to help millions of entrepreneurs, small business owners and startup founders from all industries launch and grow new businesses via live, interactive video chats, educational content and mentorship forums.
Organizer
The Young Entrepreneur Council (YEC)
The Young Entrepreneur Council (YEC) is an invite-only nonprofit organization comprised of the country's most promising young entrepreneurs. The YEC promotes entrepreneurship as a solution to youth unemployment and underemployment and provides its members with access to tools, mentorship, and resources that support each stage of a business's development and growth.