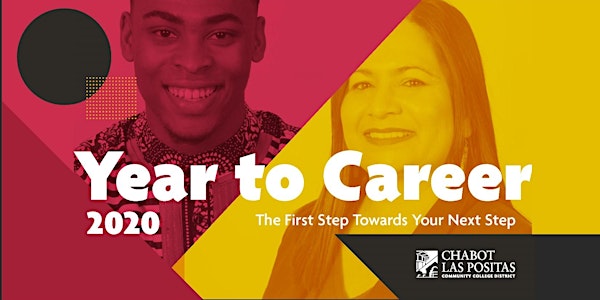 Year To Career!
Join us for an information session and learn about Year to Career programs designed to help you earn your college credentials in one year!
About this event
Chabot and Las Positas Community Colleges provide a number of affordable certificate programs to support your career interests, whether you are a career seeker, career changer, or pursuing career advancement. Take this opportunity to talk to our outreach specialists at both campuses to gather more information, and enroll!
There will be a 30 minute presentation with an overview of the Year to Career Guide and programs. Following the main presentation, there will be breakout sessions where you will be able to meet faculty and staff and ask questions about the programs you are interested in.