Year-end Tax Planning Strategies - Glendale

Tuesday, November 11, 2014 from 6:30 PM to 9:00 PM (PST)
Event Details
6:30 PM - 7:00 PM: Check-in and Networking time
7:00 PM - 9:00 PM: Seminars 
Do you want to learn how to maximize your profit and pay less in taxes so your money works for you? It's no secret that saving taxes accelerates wealth and compresses your time frame towards financial independence. But what are the best strategies to accomplish this?
Here is what you will learn
Why is it important to know my tax situation by the end of the year?

What is a W4 review?

Top 5 tax write-offs

Deductibility of mortgage interest: how much does it really save?

Form 1040 - above line 21 adjustments

Carry-forwards and NOLs

Do I have to make estimated tax payments?

Asset protection through entity selection

Can I incorporate in a different state to save money?
Start Building Wealth with Passive Investments 
It starts with that first investment. Learn from experienced investors all you need to know to get started on your investment voyage.
In this comprehensive seminar, you will learn about:
Establishing goals

Conducting due diligence

Financing

Property management

Retirement account makeover

Property management in's and out's

How to eliminate as much risk as possible!

Tax Benefits of Owning Investment Property
The Ultimate Retirement Plan 
How would you like to reduce your IRA custodian fees to zero…FOREVER!
In this special presentation you'll discover:
How to say goodbye forever to your IRA custodian, their fees, confusing paperwork and their snail's pace that can kill your deals.

How to set up your own private bank that will never turn you down.

How to stop paying interest to your credit card and pay it to your own retirement account.

How to put nearly ten times more into your retirement account than an IRA allows.

Tax free wealth secrets used by some of America's richest companies and wealthiest individuals.

How to use debt financing and never pay a dime in taxes.

The absolute fastest way to accumulate massive amounts of tax-free cash so you can be financially free

How to put even more money into your tax free account than the IRS allows

… LEGALLY
Speakers:
Tony Watson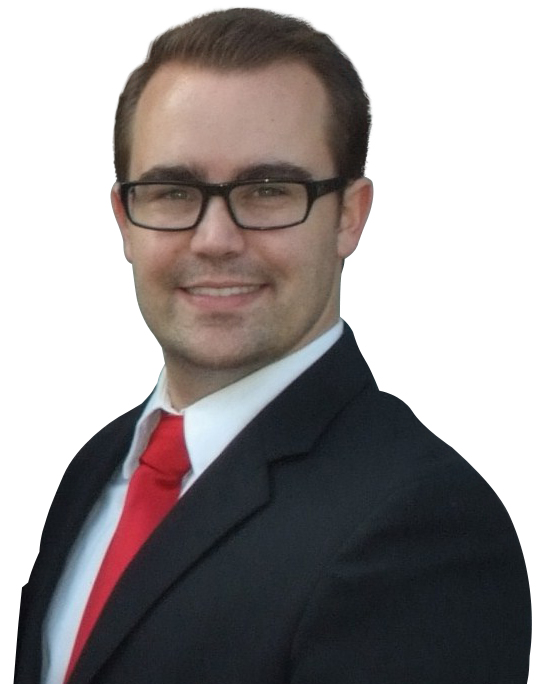 Tony Watson is an Enrolled Agent, a federally licensed tax practitioner who has technical expertise in the field of taxation. He is empowered by the U.S. Department of the Treasury to represent taxpayers for audits, collections and appeals before all administrative levels of the Internal Revenue Service. Tony Watson can advise, represent, and prepare tax returns for individuals, partnerships, corporations, estates, trusts and any other entity with tax-reporting requirements. Tony Watson is also a member of the National Association of Enrolled Agents, the California Association of Enrolled Agents, as well as several other organizations. 
Edward Synicky
Edward has been an active real estate investor for over 30 years. He utilizes his investment experience to help clients maximize their gains from real estate or other non-traditional investments using Self Directed retirement accounts with Checkbook Control. As a managing partner of Prudent Consulting, Ed has the opportunity to increase awareness of the incredible advantages of using a Self Directed IRA and Solo 401k. He continues to instruct many about the plans' ability to invest in almost unlimited opportunities outside of the stock market using tax-deferred or tax-free funds.
Dmitriy Fomichenko
President of Sense Financial Services, started his career in financial planning and real estate investing in 2000. He owns multiple investment properties in various states and is a licensed CA Real Estate Broker. Over the years he instructed dozens of investment & financial planning seminars and mentored hundreds of investors. Dmitriy founded Sense Financial in order to help his clients maximize returns on their investments while protecting their hard earned money utilizing self-directed retirement accounts: Checkbook IRA and Solo 401k. He is very passionate about helping families and individuals achieve financial freedom by following proven Biblical principles of financial planning and investing.
When & Where

Robert Hall & Associates Building
300 West Glenoaks Blvd.
3rd floor
Glendale, CA 91202


Tuesday, November 11, 2014 from 6:30 PM to 9:00 PM (PST)
Add to my calendar
Organizer
Sense Financial
Sense Financial is one of the market's leading Checkbook IRA and Solo 401(k) Facilitator. We educate and equip individuals, families and business owners to exercise wise stewardship over their finances.  www.SenseFinancial.com
To help our clients achieve financial freedom by following proven Biblical principles of financial planning and investing.
The Solo 401(k) and Checkbook IRA from SENSE FINANCIAL are viable solutions that allow investment into virtually any asset including real estate, provide "Checkbook Control" over a client's retirement account and minimize or eliminate custodian fees.
Our company was founded to assist families with planning for their future. The concepts we teach are based on proven Biblical principles that make sense:
Set goals – "Good planning and hard work lead to prosperity." Proverbs 21:5
Get out of debt – "The borrower is servant to the lender." Proverbs 22:7
Invest for the future – "The wise man saves for the future, but the foolish man spends whatever he gets." Proverbs 21:20
Diversify your investments – "Divide your portion to seven, or even to eight, for you do not know what misfortune may occur on the earth." Ecclesiastes 11:2
Prepare for unexpected – "A sensible man watches for problems ahead and prepares to meet them." Proverbs 27:12 
The Solo 401(k) and Checkbook IRA: Our products have helped hundreds of families plan for their future. Sense Financial Services provides the solutions for financial freedom.
//
Year-end Tax Planning Strategies - Glendale