Year-End Heroic Gala & Celebration!

Saturday, December 31, 2016 from 6:00 PM to 11:59 PM (PST)
Event Details
FINAL WEEK!
Use Promo Code PARTNER2016 and save 25% right now!
Support Hero School's Year-End Gala & Celebration  
The Non-Event of the Year

and help Hero School free more struggling people
from homelessness before 2017.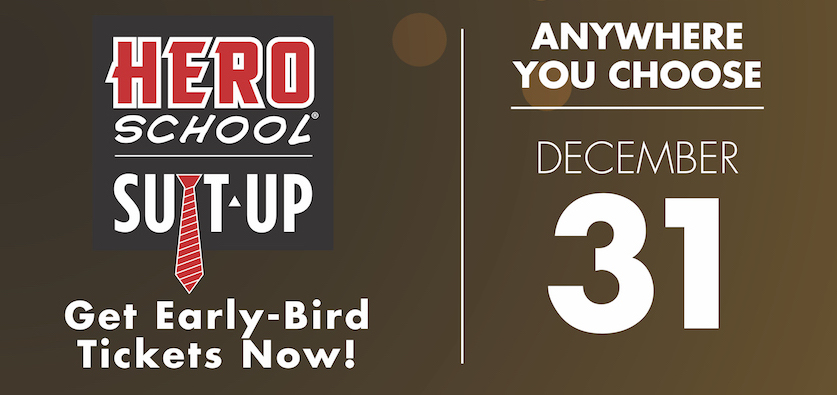 Each PARTNER Ticket includes TWO Grand Raffle entries
Help your fellow community heroes
make the most of the final fundraiser of 2016,
The Hero School Year-End
Non-Event Gala & Celebration!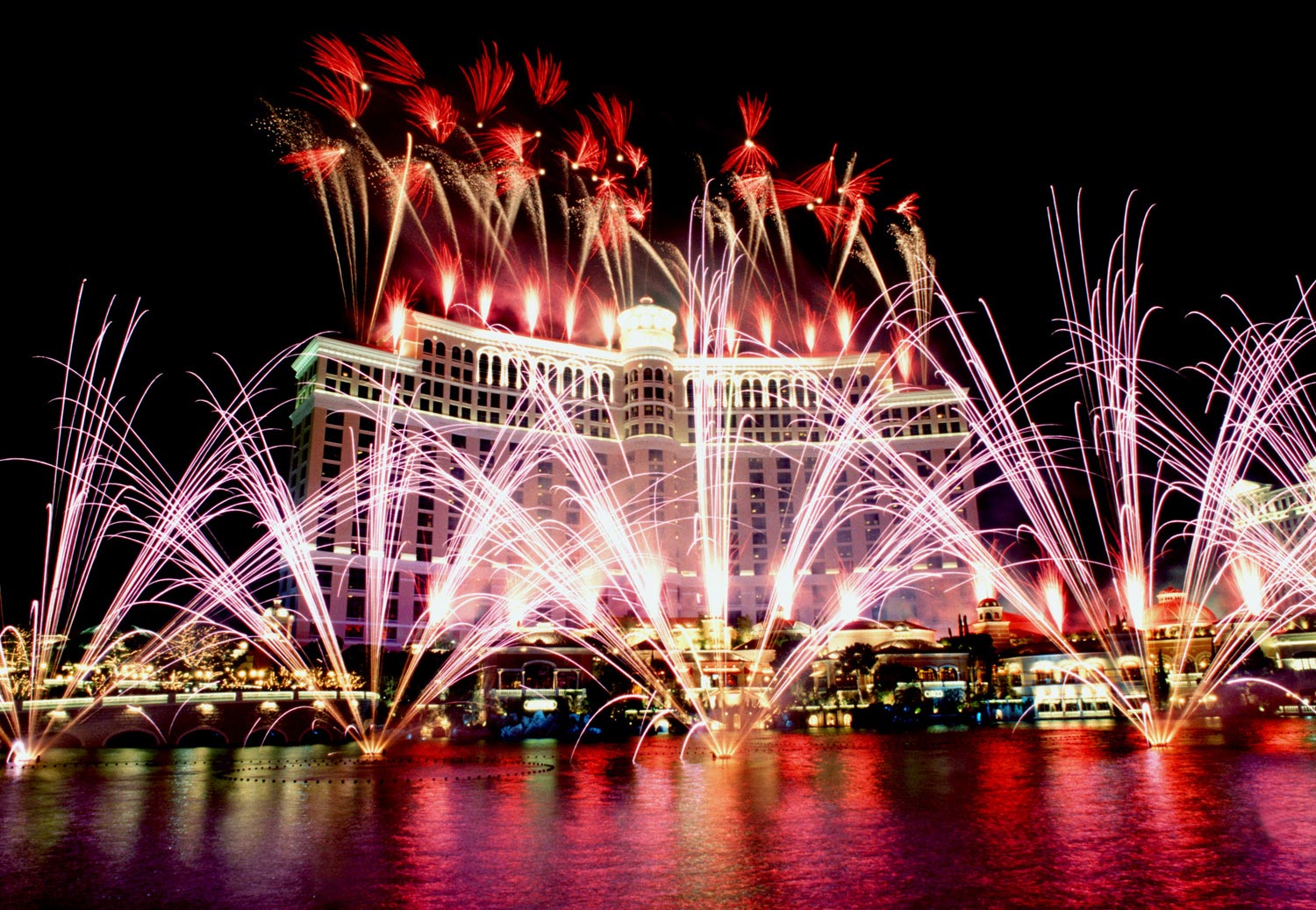 Gorgeous Gowns! Movers and Shakers! Dancing! Silent Auction! The Red Carpet! Champagne!  
And then there's the traffic … he loud sound system ... where's our server? ... We buy these things and don't go anyway ... waiting an eternity for valet…again ... that obnoxious guy is seated right next to us … the filet is overcooked … wait, what, it's chicken? ... no open bar ... I can't even drink … why am I the designated driver? … ...does any money actually go to the cause?
Can't we just send in our support?
YES!!!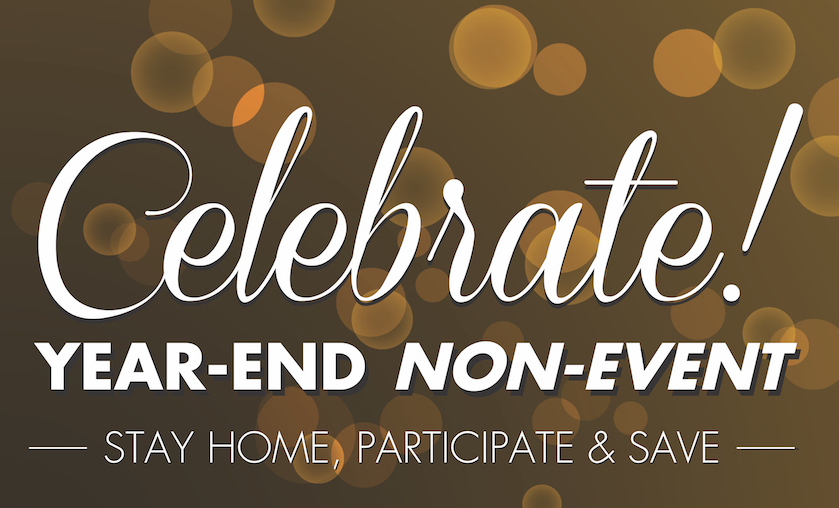 STAY HOME, PARTICIPATE, SAVE and SAVE the DAY!
No Overpriced Tickets

No Babysitter

No Hassles

No Gown Fittings

No Salon Trip

No Tux Rental

No Parking Fee

No Boring Speeches

No Blisters
PLUS much more of your donation goes directly to essential strategic interventions in our shopping centers, parks and neighborhoods!
"We love you. And as much as you're willing to support us by going to one more event this year, you shouldn't have to just to make a difference. Besides, we would rather be doing what we do best, quickly motivating the homeless out of our neighborhoods, parks and shopping centers and back into the workforce." - Ronnie Wilson, Executive Director
Hero School Initiatives is a Las Vegas nonprofit that quickly motivates the homeless, dependent and unemployed to take action and achieve independence, since 1995.
Since 1995, Hero School's strategic street interventions, Breakthrough Academies, Character Change® coaching, family nutrition interventions and cutting-edge educational resources have helped more than 45,000 thousand adults and 250,000 youth in Southern Nevada become learning, earning, contributing community members.
Get Your tax-deductible Tickets or Table before Dec. 31st and you will also receive entry into our Grand Prize Raffle featuring a golf package at Revere Golf Club, show tickets and a private Elvis love song dedication by Trent Carlini, a private plane tour around Red Rock Canyon and other unique packages added daily. 
JOIN the Year-End NON-EVENT and together we'll invest everything in CHANGE!

CELEBRATE 21 years of life-changing educational interventions at Hero School's Year-End Gala & Non-Event with more than 93% of every ticket sold going directly to the charity.
SAVE BIG when purchasing PARTNER tickets by December 31st, and Receive:
TWO-ENTRIES into the New Year's Day Grand Prize Raffle 

ACCESS to the Digital Silent Auction

TAX-DEDUCTION letter, since 93% of proceeds going directly to the cause

OMNIPRESENCE...Donate to the non-event and be in two places at once!

AND more*
*VIP Ticket holders also receive special BONUS GIFTS from various sponsors 
WHETHER yours is to win the raffle and an extraordinary experience, receive a final tax benefit for 2016, or heroically support rapid community change, the YEAR-END Non-Event is a win for you, a win for Hero School Initiatives, and a win for thousands more struggling youth and families who will break free from homelessness, helplessness and dependency in our community in 2017. Thank you!
Support the NON-EVENT with tax-deductible Tickets, Table or Donation TODAY!

USE discount PARTNER2016 - you SAVE and you still SAVE the Day: 
PARTNER VIP Ticket with Double Raffle Entry - $199 (ONLY $149.25 with code)
PARTNER Table Sponsor w/Biz Ad Package - $2000 (ONLY $1500 with code)
The NON-EVENT makes it a WIN-WIN-WIN for our community!

More than 93% of every ticket sale and donation goes directly to changing lives.
We're sure you agree that instead of investing months planning, producing and attending a black tie fundraiser, we should invest that cost, our expertise and your invaluable donation in keeping our teams in the field, changing mindsets and righting preventable wrongs.
And instead of asking you to spend your precious evening and resources in a stiff suit or uncomfortable heels, we ask that you simply donate your best gift - or even a portion of what such a night might have cost - directly to the mission.
Now you can securely invest your tax-deductible, end-of-the year support from wherever you really want to be and everyone wins.
THANK YOU for STAYING AWAY and SAVING THE DAY!
Thank you for helping us continue providing Real, Life, Change for thousands more struggling youth and families by buying tickets and tables to the Year-End Non-Event.
Together, we can return our parks, schools and business centers to their real purpose.


©2016 Hero School Initiatives, a 501C3 non-profit org. ~ Hero School® and Character Change® are Registered Trademarks of Hero School Inc.
When & Where

Hero School
7495 W Azure Dr
Ste 110
Las Vegas, NV 89130


Saturday, December 31, 2016 from 6:00 PM to 11:59 PM (PST)
Add to my calendar
Organizer
Heroes for Hero School
Hero School is a cutting-edge educational model, engagement curriculum and motivational delivery system that integrates entreprenurial strategies, mathematical formulas and movies to produce rapid and lasting Character Change® for students, educators and employees. 
As a 501C3 organization, Hero School Initiatives combines the model and curriculum with industry leaders and strategic resource partners to ignite passion, purpose and prosperity for students from all walks of life.

Hero School®: Real. Life. Change. At the Speed of Movies.™ www.HeroSchool.us
Year-End Heroic Gala & Celebration!