Description
***As many of you know, YBM's Old School Party was scheduled to happen this week, however, largely due to a lack of ticket sales, YBM has decided that in light of the recent events throughout the United States, including the tragic events in Louisiana, Minnesota and Dallas, to postpone our party. We have scheduled a community discussion for tomorrow, July 14th, at 7:00pm at UNCC - Cone Center, Room 210.
We strongly encourage everyone to come participate in this important discussion as we come together to focus on our community response to the tragic and unsettling recent events and how to bring awareness to the positive impact that your young black males are making and support our young black men in bringing about positive change.
We know that each one of you cares deeply about our cause and that it is sometimes implausible to commit time or finances, but we sincerely appreciate any effort made and we are sure that our next big event will take off, with your help!
Please register to join us tomorrow via the link below. ***
https://www.eventbrite.com/e/now-whata-discussion-on-the-young-black-male-tickets-26497754497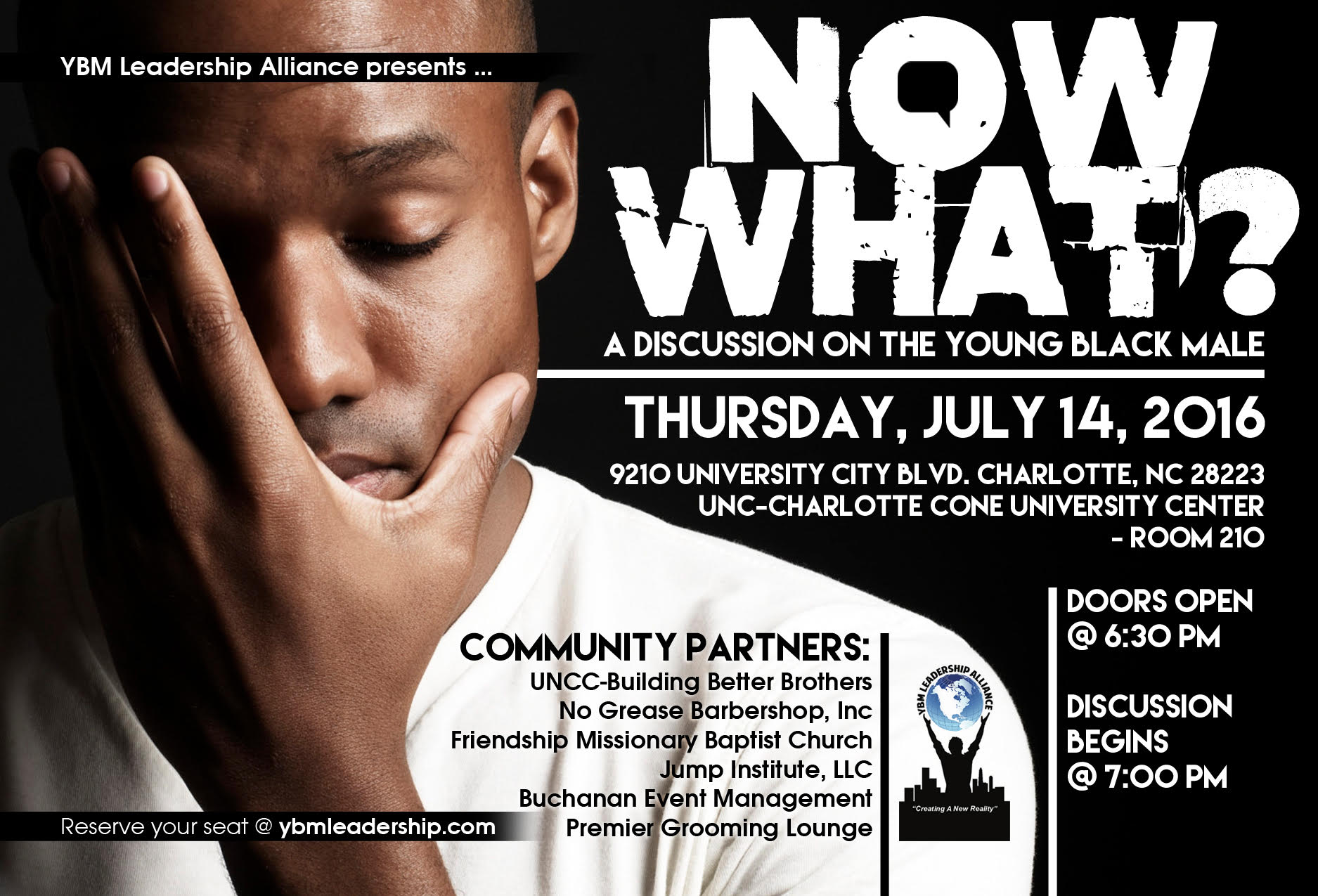 ***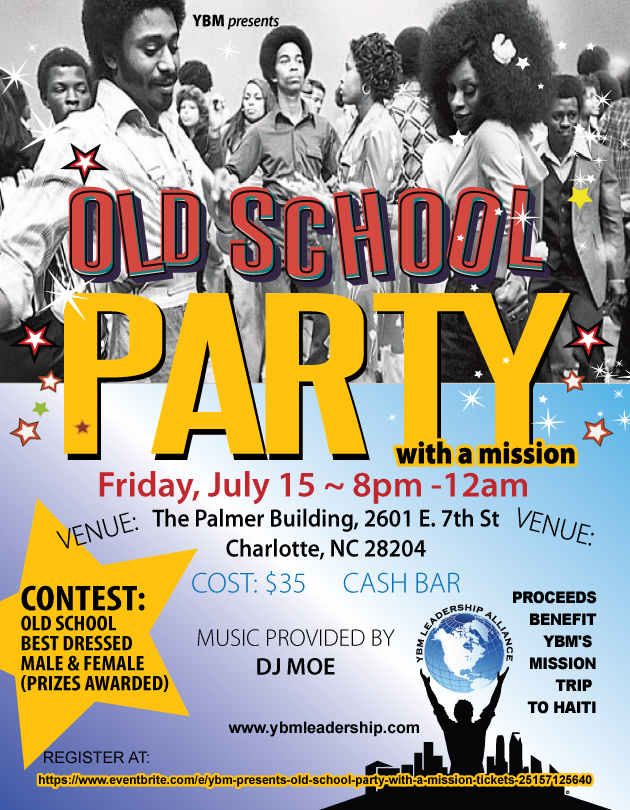 Come Party with a Mission with YBM...OLD SCHOOL STYLE! Who will win the Old School contest? There will be a prize for the Best Dressed Male and Female!
Music provided by DJ Mo!
Proceeds to benefit YBM's Mission trip to Haiti!
Tickets: $35/person - https://www.eventbrite.com/e/ybm-old-school-party-with-a-mission-tickets-25157125640
www.ybmleadership.com