Description
*****PLEASE ARRIVE EARLY, WE ARE REACHING CAPACITY FOR THIS EVENT******
It's a brand New Year, and a brand new YAP!
Help shape the 2017 Young African Professionals agenda for the DC, Maryland and Virginia area by voicing your thoughts and networking with like-minded professionals. You'll also get to meet the team behind #YAPDC.
#YAPDCTownhall2017 #WhatsAllTheYAP
Since its inception in 2002, YAP remains the longest running African professional organization in the DMV. Curating monthly professional events that articulate the true African narrative featuring change makers, seasoned and rising stars across the diaspora both local and global. Awarded the prestigious 2016 DC Mayor's Office on African Affairs Community Youth Leadership Award, YAP continues to be a platform for the next generations of African diaspora leaders.
​See 2016 event highlights by clicking on the image below.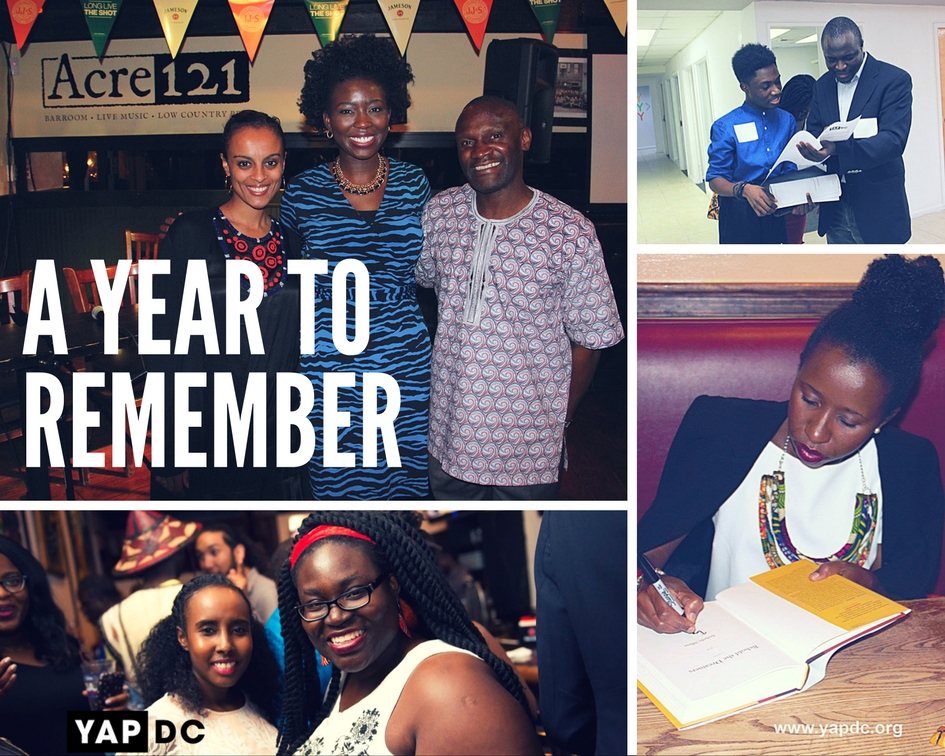 __________________________________________________________
The Young African Professionals (YAP) network is a network of more than 10,000 young African professionals in the DC metro area, which provides a forum for professionals interested in Africa to engage with contemporary leaders in business, technology, philanthropy and social entrepreneurship; to network and discover opportunities among Africans; support arts and culture from the African diaspora; and promote entrepreneurial activities among our members.
___________________________________________________________
Stay connected with YAP, your resource for all things Africa-related from the DMV and beyond! | FB page: @YAPDCNetwork | Instagram: yap_dc | Twitter:@YAPDC
_____________________________________________________________