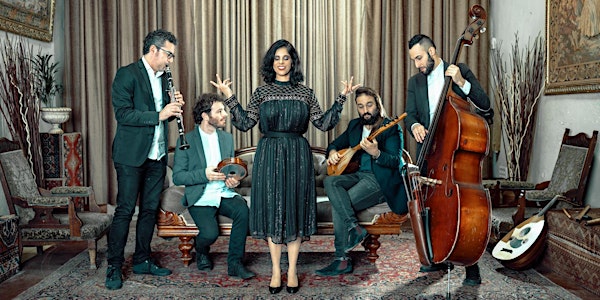 Yamma Ensemble | Invited Guest
You're invited to the Yamma Ensemble concert on Sunday, 10/2. The reception begins at 3:00 pm. The concert will begin promptly at 4:00 pm.
When and where
Location
Luckman Fine Arts Complex at Cal State LA 5151 State University Dr Los Angeles, CA 90032
About this event
Yamma Ensemble is an internationally renowned musical group from Israel founded in 2004. They present an array of music and traditions that stay true to the character of the Middle East with a global appeal. The band's soulful, captivating Sephardic and Mizrahi music is accompanied by ancient musical instruments typical of the region, including kopuz, duduk, and hand drums.
They perform the traditional music of the various Jewish diasporas (from Yemen, Babylon, Sepharad, and beyond) in Hebrew, Arabic, and Ladino (Judeo-Spanish), among others.