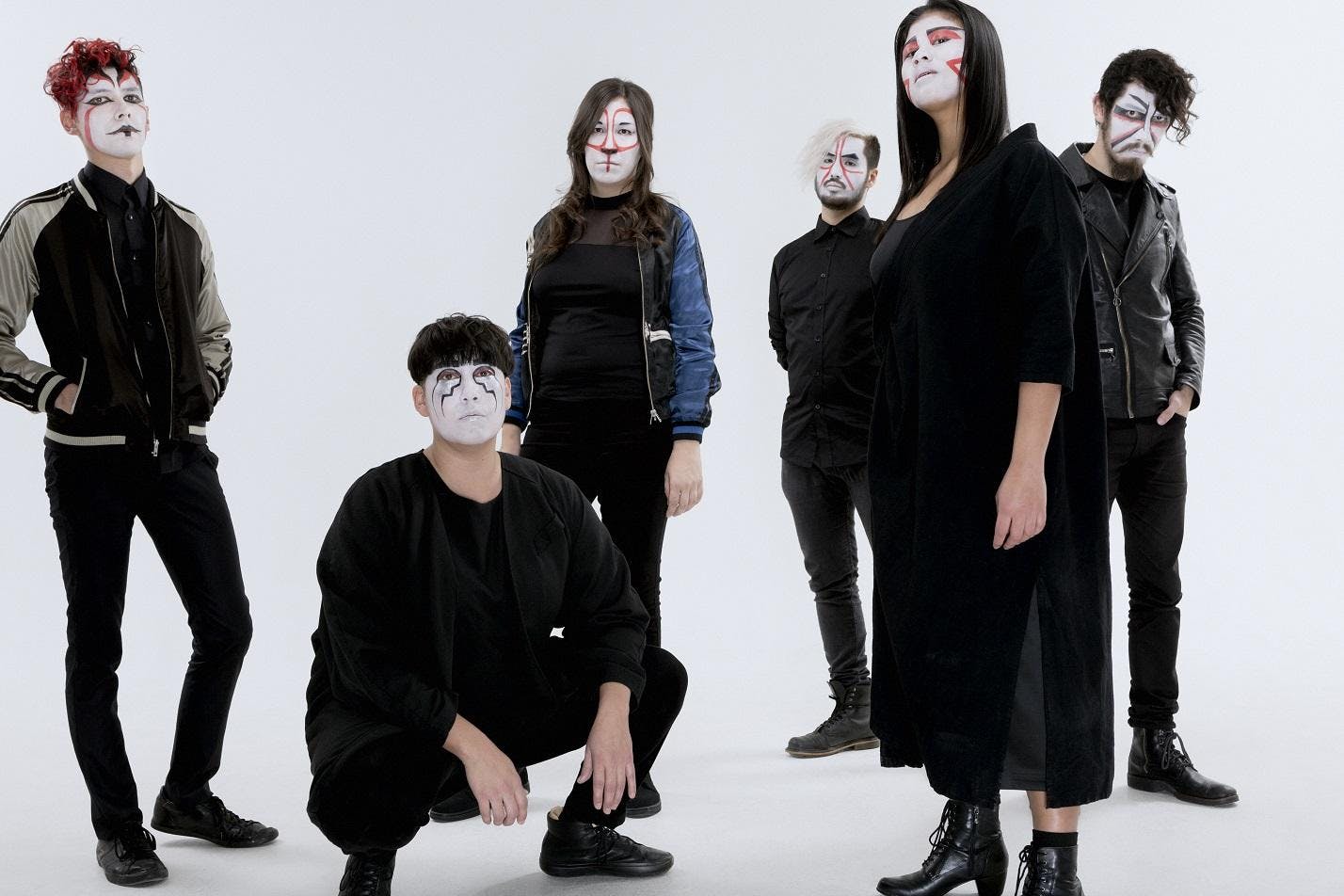 About this Event
$10 (advance), $12 // 21+
----------
There's a whole world contained within YAMANTAKA // SONIC TITAN. They're a Noh-Wave prog collective, a black-and-white (and sometimes red) theatre company, an operatic psych cult, and the speculative prophets of humanity's impending doom. Live, the band can be sprawling and theatrical or concise and visceral, filling the stage with noise, melody and cacophony. Above it all, though, they're a thunderous rock band, and on their third album, DIRT, they're the heaviest they've ever been. 
GOLD DIME is the brainchild of Andrya Ambro. Ambro is best known as one half of the critically acclaimed noise rock duo TALK NORMAL. Raw but composed, Gold Dime alternates between an aggression and intimacy, both so sincere, you can't turn away. 2017 brought the release of their debut full-length Nerves (Fire Talk Records) which Bandcamp described as "a gutsy, dense, fascinating work." Think The Residents, only more intimate and on-fire. Live, Ambro anchors Gold Dime on drums and lead vocals. Performing live as a trio since 2014, Gold Dime has opened for the likes of Lower Dens, U.S. Girls, EMA, The Blow and Xiu Xiu. On stage Ambro is joined by Ian Douglas-Moore on bass and John Bohannon (Ancient Ocean) on guitar.
RADIANT DEVICES explore a sound that draws upon art rock, downtempo electronic and industrial aesthetics. Intentional yet idiosyncratic the band has been praised for its eclecticism, originality and exuberant live shows. The group was founded by Mojdeh and Fyodor Sakhnovski. Mojdeh is an inter-disciplinary artist, musician, 5x award winning and touring poet, educator and advocate for survivors of trauma. Her writing focuses on topics related to trauma, race, family and religion. Fyodor is a multi-instrumentalist and audio producer. The band's lineup is augmented by Thomas Wells. He is a former leader of industrial band NAKED LUNCH and post-punk band EVE BLACK.