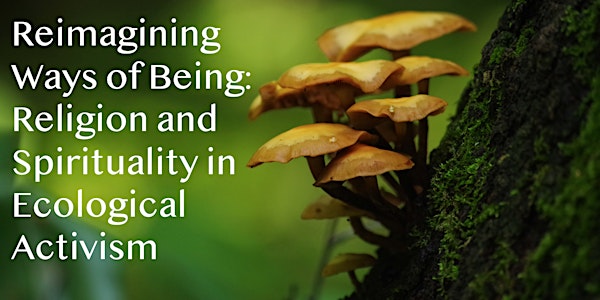 Yale Graduate Conference in Religion and Ecology
When and where
Location
Yale Divinity School 409 Prospect Street New Haven, CT 06511
Description
The Fourth Yale Graduate Conference in Religion and Ecology is a unique event showcasing graduate and early-professional work at the intersections of environmental and moral-spiritual concerns. This annual conference enables cross-disciplinary learning and networking amongst graduate students and early professionals from many schools. The theme for the 2020 conference - Reimagining Ways of Being: Religion and Spirituality in Ecological Activism - invites engagement with anticipatory aspects of ecological and spiritual work. Participants from all religious backgrounds and none are welcome.
Schedule
8:00 Registration and Breakfast
8:45 Opening Remarks
9:15 Panel 1
10:15 Panel 2: Community Leaders
11:15 Breakout Discussions or Chapel
11:45-12:45 Lunch
12:45 Panel 2 + 3
2:00 Keynote: Dr Dina Gilio-Whitaker
3:15 Panel 3 + 4
4:30 Panel 5 + 6
5:30 Reception
The conference is generously supported by the Yale Center for the Study of Race, Indigeneity, and Transnational Migration; Yale Environmental Humanities; Yale Forum on Religion and Ecology; Yale Sustainability; Office of the Dean at Yale Divinity School; Yale School of Forestry and Environmental Studies; and the Graduate and Professional Student Senate.
Please email gcre@yale.edu with any questions.