Yale AIDS Colloquium Series (YACS) - Sarah K. Calabrese

Thursday, January 23, 2014 from 12:00 PM to 1:00 PM (EST)
Event Details
TALK DESCRIPTION:
Prescribing Pre-Exposure Prophylaxis for HIV Prevention: Barriers and Biases among Healthcare Providers
HIV pre-exposure prophylaxis (PrEP) has emerged as a promising biomedical prevention strategy for people at high risk for HIV acquisition.  However, its establishment has been met by mixed reactions within the healthcare community. In this Yale AIDS Colloquium Series session, I will discuss the controversy surrounding PrEP as well as the potential for provider bias in the prescription of PrEP to Black MSM and other socially marginalized groups at elevated risk for HIV.
SPEAKER: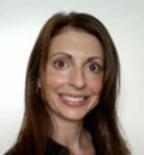 Sarah K. Calabrese is a postdoctoral fellow in the National Institute of Mental Health (NIMH) HIV Prevention Interdisciplinary Training Program at Yale University's Center for Interdisciplinary Research on AIDS. She earned her Ph.D. in clinical psychology from George Washington University (Washington, DC). Broadly speaking, Sarah's research focuses on racial stereotypes and discrimination in the context of HIV prevention, sexual wellbeing, and mental health. During her graduate training, she received an NIMH Ruth L. Kirschstein National Research Service Award to support a mixed methods study examining the implications of racialized sexual stereotypes for sexual wellbeing among Black women living with or at risk for HIV. Her graduate research also focused on antiretroviral medication adherence, including the measurement of adherence and the impact of serostatus disclosure on medication-taking and physical health. Clinically, she has a strong background in neuropsychological assessment and has worked with a wide range of groups living with HIV, including men who have sex with men (MSM), Black women, and perinatally-infected youth.  As a postdoctoral fellow, Sarah continues to concentrate on HIV prevention research that considers sociocultural factors related to health and healthcare among the Black community and other underserved groups, with particular interest in the relevance of intersecting social identities. A primary focus of her work is addressing barriers to the prescription and utilization of HIV pre-exposure prophylaxis (PrEP), with the goal of ensuring equitable access across social lines.
ABOUT YACS:
Co-sponsored by the Yale School of Public Health, Division of Epidemiology of Microbial Diseases (EMD), the Yale AIDS Colloquium Series (YACS) is an interdisciplinary academic forum which brings together 50-60 faculty, researchers, pre/postdoctoral and international fellows and first year MPH students to discuss topics of HIV/AIDS-related research and policy. 
ABOUT CIRA:
CIRA supports innovative, interdisciplinary research that combines behavioral, social and biomedical approaches, focused on the implementation of HIV prevention and treatment and the elimination of HIV disparities.
When & Where

LL15 (Basement Level)
135 College Street
New Haven, CT 06510


Thursday, January 23, 2014 from 12:00 PM to 1:00 PM (EST)
Add to my calendar
Organizer
CIRA is supported by National Institute of Mental Health Grant No. P30MH062294.
Paul D. Cleary, Ph.D., Principal Investigator