Yale AIDS Colloquium Series (YACS) - Philip Chan

Thursday, March 27, 2014 from 12:00 PM to 1:00 PM (EDT)
Event Details
TALK DESCRIPTION:
Implementation of pre-exposure prophylaxis (PrEP) and other HIV prevention initiatives in Rhode Island
The presentation will focus on recent advances in HIV prevention including post-exposure prophylaxis (PEP) and pre-exposure prophylaxis (PrEP). In Rhode Island, we have implemented several new initiatives to address HIV and other sexually transmitted infections (STIs) including a new PEP/PrEP program and free/accessible HIV/STI testing. Our PrEP program is among the first in the country to offer the medication on a clinical basis to at-risk individuals. One of the goals of the presentation will be to identify areas for collaboration between Rhode Island and Connecticut. 
SPEAKER: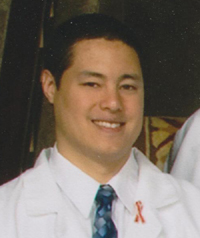 Dr. Philip Chan is an internal medicine and infectious diseases physician at The Miriam Hospital and Rhode Island Hospital, and is Assistant Professor of Medicine at Brown University. Dr. Chan completed a master's degree in molecular genetics and medical school at the University of Vermont. He subsequently came to Brown University where he completed his internal medicine residency and fellowship in infectious diseases. Dr. Chan's main research interest is HIV/AIDS and other sexually transmitted infections (STIs).
Dr. Chan is director of HIV/STD Testing and Prevention Services at The Miriam Hospital Immunology Center. Dr. Chan is always looking for students to help volunteer at the clinic which includes outreach efforts targeting at-risk and underserved populations. Please email him if you are interested!
RELATED PUBLICATIONS
Grant, RM et al. Preexposure Chemoprophylaxis for HIV Prevention in Men WhoHave Sex with Men (November 23rd, 2010) (http://www.nejm.org/doi/full/10.1056/NEJMoa1011205)
CDC Interim Guidance on HIV PrEP for Men Who Have Sex with Men (http://www.cdc.gov/nchhstp/newsroom/PrEPMSMGuidanceGraphic.html)
ABOUT YACS:

Co-sponsored by the Yale School of Public Health, Division of Epidemiology of Microbial Diseases (EMD), the Yale AIDS Colloquium Series (YACS) is an interdisciplinary academic forum which brings together 50-60 faculty, researchers, pre/postdoctoral and international fellows and first year MPH students to discuss topics of HIV/AIDS-related research and policy. 
ABOUT CIRA:
CIRA supports innovative, interdisciplinary research that combines behavioral, social and biomedical approaches, focused on the implementation of HIV prevention and treatment and the elimination of HIV disparities.
When & Where

CIRA, LL15 (Basement Level)
135 College St
New Haven, CT 06510


Thursday, March 27, 2014 from 12:00 PM to 1:00 PM (EDT)
Add to my calendar
Organizer
Center for Interdisciplinary Research on AIDS at Yale University
CIRA is supported by National Institute of Mental Health Grant No. P30MH062294.
Paul D. Cleary, Ph.D., Principal Investigator
Yale AIDS Colloquium Series (YACS) - Philip Chan