Yale AIDS Colloquium Series (YACS) - Lisa Eaton

Thursday, November 6, 2014 from 12:00 PM to 1:00 PM (EST)
Event Details
TALK DESCRIPTION:
Taking Stock of Successes and Challenges: HIV Transmission and Points of Access to Health Care Among Black Gay/Bisexual Men in the Southern US
Rates of HIV infection among Black gay/bisexual men in the Southern US require urgent prevention efforts. There are multiple programs available and multiple emerging interventions to prevent HIV transmission, yet, we continue to observe alarming rates of HIV infection among Black gay/bisexual men and transgender women. It is now time to take stock of and evaluate how to best situate prevention efforts in order to slow the epidemic.
SPEAKER: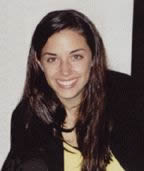 Lisa Eaton is an assistant professor in the University of Connecticut Department of Human Development & Family Studies. Dr. Eaton's research focus includes developing and implementing behavioral interventions for people infected with HIV and at-risk for HIV transmission. She has both international and domestic interests in disease treatment and prevention, including projects to improve HIV testing and counseling for at-risk HIV negative MSM in the US and to identify factors co-occurring with HIV risk taking in a multi-level study among men and women attending shebeens in Cape Town, South Africa. She is also interested in researching effective ways to deliver biomedical interventions such as PrEP, male circumcision and microbicides; in particular, how to address product adherence and changes in behavioral risk taking and how to bolster wide spread availability.

ABOUT YACS:

Co-sponsored by the Yale School of Public Health, Division of Epidemiology of Microbial Diseases (EMD), the Yale AIDS Colloquium Series (YACS) is an interdisciplinary academic forum which brings together 50-60 faculty, researchers, pre/postdoctoral and international fellows and first year MPH students to discuss topics of HIV/AIDS-related research and policy. 
ABOUT CIRA:
CIRA supports innovative, interdisciplinary research that combines behavioral, social and biomedical approaches, focused on the implementation of HIV prevention and treatment and the elimination of HIV disparities.
When & Where

Yale School of Public Health, LEPH 115 (Lower Level)
60 College Street
New Haven, CT 06510


Thursday, November 6, 2014 from 12:00 PM to 1:00 PM (EST)
Add to my calendar
Organizer
Center for Interdisciplinary Research on AIDS at Yale University
CIRA is supported by National Institute of Mental Health Grant No. P30MH062294.
Paul D. Cleary, Ph.D., Principal Investigator
Yale AIDS Colloquium Series (YACS) - Lisa Eaton