Yale AIDS Colloquium Series (YACS) - Christopher Kahler

Thursday, April 11, 2013 from 12:00 PM to 1:00 PM (EDT)
Event Details
TALK DESCRIPTION:
"Understanding and Intervening on Alcohol-Related Comorbidities in HIV Treatment"
Alcohol use affects both the depth and breadth of the HIV epidemic by contributing to HIV transmission and worse clinical outcomes in those with HIV.  This talk focuses on three ongoing research projects through the Brown University Alcohol Research Center on HIV that seek to understand the impact of alcohol use on clinical outcomes in people living with HIV and to develop, evaluate, and improve behavioral interventions to reduce drinking in the context of HIV treatment.
SPEAKER: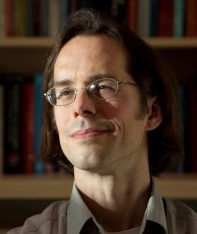 Christopher W. Kahler, Ph.D., is Professor and Chair of the Department of Behavioral and Social Sciences at Brown University.  He is an Associate Director of Brown's Center for Alcohol and Addiction Studies and serves as Scientific Director of the NIAAA-funded Alcohol Research Center on HIV.  His research focuses on (a) methods for assessing alcohol use, problems, and dependence, (b) laboratory studies and clinical trials to understand and treat the co-use of alcohol and tobacco, (c) alcohol interventions in the context of HIV prevention and treatment, and (d) mechanisms of behavior change. He is the PI of two NIAAA-funded clinical trials to reduce heavy drinking and a resource core (U24) that is examining dialogue-based mechanisms of change in alcohol-HIV treatments. 
ABOUT YACS:

Sponsored by CIRA, the Yale School of Public Health's Department of Epidemiology of Microbial Diseases, and Yale's Institution for Social and Policy Studies, the Yale AIDS Colloquium Series is an interdisciplinary academic forum for discussion of HIV/AIDS-related research and policy. CIRA's mission is to support the conduct of interdisciplinary research focused on the prevention of HIV infection and the reduction of negative consequences of HIV disease in vulnerable and underserved populations nationally and abroad.
When & Where

CIRA, LL15 (Basement Level)
135 College St
New Haven, CT 06510


Thursday, April 11, 2013 from 12:00 PM to 1:00 PM (EDT)
Add to my calendar
Organizer
Center for Interdisciplinary Research on AIDS at Yale University
CIRA is supported by National Institute of Mental Health Grant No. P30MH062294.
Paul D. Cleary, Ph.D., Principal Investigator
Yale AIDS Colloquium Series (YACS) - Christopher Kahler