Description
*SPECIAL ENGAGEMENT*
This ticket includes dinner and show. All Beverages sold seperately with Bars inside theater open throught the show.
"Warmhearted, delightful, and splendidly funny!" – The New York Times
"Yakov Smirnoff is a Funny Philosopher." – The Philadelphia Inquirer
"Yakov Smirnoff is a Laugh Riot!" – The Wall Street Journal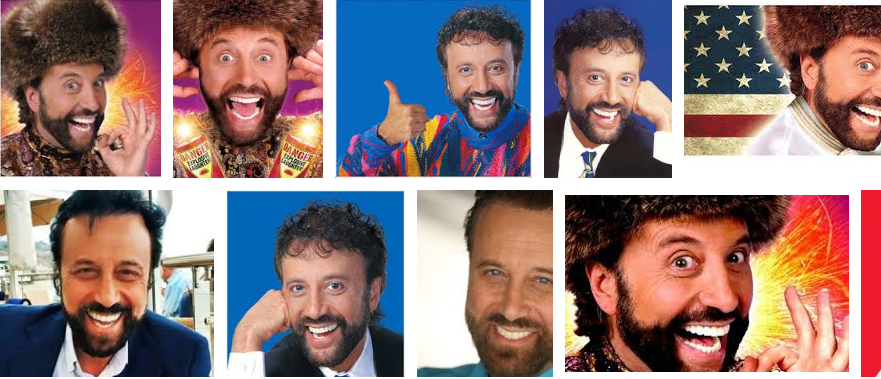 Fans who loved the comedy of Russian born entertainer Yakov Smirnoff throughout his expansive career on television, the silver screen and Broadway can experience the hilarity once again in "Happily Ever Laughter: The Neuroscience of Romantic Relationships." In this new show, audience members are left in stitches as they enjoy Yakov's insightful and laughter-filled philosophies on love, relationships and the differences between men and women. The New York Times called Yakov, "Warm-hearted, delightful and splendidly funny."
A mainstay on the entertainment scene since the late 1970's, Yakov co-starred in movies with Robin Williams in "Moscow on the Hudson", Tom Hanks in "The Money Pit", Meryl Streep and Jack Nicholson in "Heartburn" and Richard Pryor in "Brewster's Millions." Yakov has also given command performances at the White House for several presidents and honored guests. President Ronald Reagan called Yakov, "a national treasure." Smirnoff was a regular guest star on the award winning NBC sitcom, Night Court. He has been a popular guest of numerous national TV shows including the Tonight Show. You've seen him on HBO and enjoyed his humor in his critically acclaimed Showtime special, "Yakov Smirnoff from Moscow…Idaho." From 1993 to 2015, Yakov performed at his own two-thousand-seat theater in Branson, Missouri where he entertained over four and a half-million people and produced several outstanding award-winning shows. His comedic style is firmly grounded within his mission statement, "to experience happiness and teach it to the world with passion through comedy and sensitivity."
Seating Chart (seating is assigned by venue at time of arrival)
Pink (VIP)
Yellow (General Admission)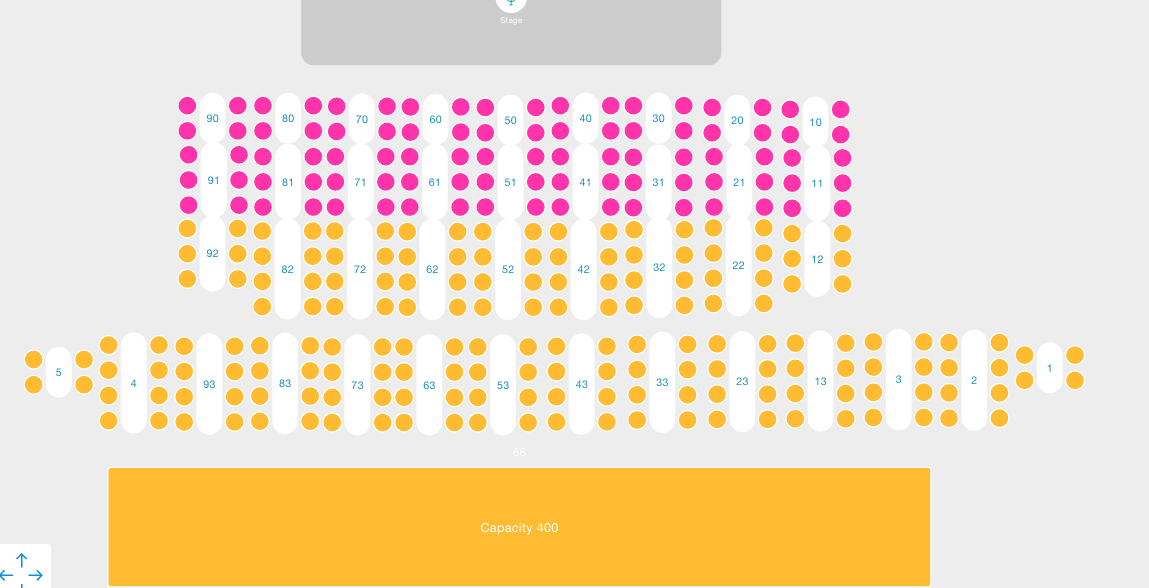 Sell these tickets on your social media today!
***DO YOU LIKE WHAT YOU SEE AND WANT TO BECOME A TICKET AFFILIATE WHO CAN MAKE MONEY SELLING THESE TICKETS? EMAIL US info@swflpac.com and you will start earning cash for each sale today! Just a promo code and click away***
FAQs
What's the refund policy?
ALL ticket are non transferable and Non Refundable please double and triple check your ticket purchase.
Date and Time
Location
SanJan Theater at Southwest Florida Performing Arts Center
11515 Bonita Beach Road SE
Bonita Springs, FL 34135