Yahira (Yari) DeLeón to be inducted into the "2013 Class of Long Island's Top 25 Advocates for Latino Empowerment" presented by The Hispanic Network on May 7th, Westbury Manor and sponsored by Briarcliffe College!

Friday, May 31, 2013 from 6:00 PM to 8:00 PM (EDT)
Event Details
2nd Annual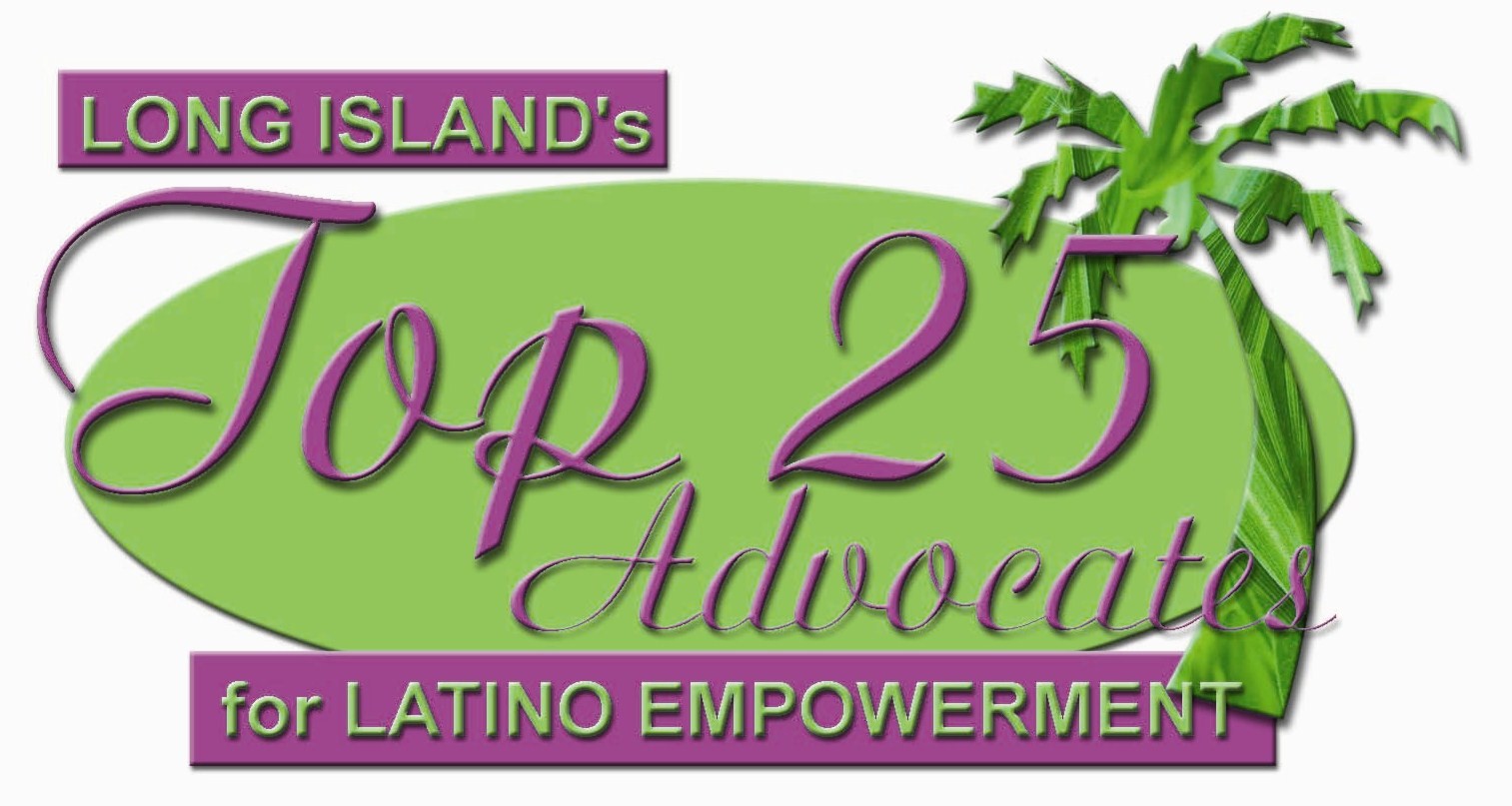 Yahira (Yari) DeLeón
to be inducted as a member of the
"2013 Class of Long Island's Top 25 Advocates for Latino Empowerment"
She will be honored by the The Hispanic Network LLC
in partnership with Legendary Events 
and its benefactor

 along with other deserving individuals on  
Tuesday, May 7th from 6-8pm 
Westbury Manor
1100 Jericho Turnpike in Westbury
To register or for more information, call Tracey Gittere at (516) 222-0550 or TGittere@LegendaryEvents.net
Presented by 

Sponsored by 

Below is a brief summary of Yari's outstanding accomplishments:
Yahira (Yari) DeLeón of Dominican decent was born and raised in the Inwood Heights region of New York City, NY.  She attended Aquinas HS in the South Bronx and continued her college education at SUNY Stony Brook. As a young girl and throughout her teenage years, Yari has always been involved in helping the community where she lived and always giving back whenever and wherever she could.  She sat on various community based youth boards that geared its attention to helping the adult youth become pillars within their community.  She continued her passion for youth empowerment and leadership during her high school years by spearheading many community services and programs to benefit the youth in the Bronx and Manhattan.
During her college years at SUNY Stony Brook, her horizons were broadened and her passion for Latino youth empowerment became evident as she sat on various executive boards for the universities clubs and organizations, such as Student Government Organization, Latin American Student Organization, Minority Planning Board, Hispanic Heritage Month Planning Committee, and Inter-Fraternity and Sorority Council where she represented the needs and wants of the Latino students to the University, it governing body and campus administration.
For the past 21 years, she has been an Hermana/Sister of a Latina community service and academic based sorority, Hermandad de Sigma Iota Alpha, Inc. (SIA). She lives by the goals of the sorority within her academic, professional and personal life.  She has expanded the awareness of the Latino culture to the community at large, promoted sisterhood, academics and leadership in and out of the organization on a national and local level.  She was given the distinct honor of receiving the Hermana of the Decade and Sister of the Year awards.
Throughout LI, she has over 20 years of personal commitment to the needs of our youth and of the Latino community. She has aided in community outreach programs and dedicated a vast amount of her personal time by facilitating workshops/speaking engagements at many national conferences at colleges and universities throughout LI and NY State, such as Somos Unos, Latinas Unidas, Somos El Futuro and La Vision Conference to name a few and has been recognized for her leadership, continued dedication and work in and out of the Latino community on LI.
In 2010, She became a volunteer with the Girl Scouts of Nassau County (GSNC) by partnering SIA's  R.O.S.E. Mentorship program to the GSNC Hispanic/Latino Task Force.  A program that provides mentorship and programming that will aid young Latinas ages 13-18 in relationship building, academics, leadership and personal and professional development. 
Professionally she has over 18 years of experience in customer service, project and office management, web development, and community development.  She currently works for the Girl Scouts of Nassau County, Inc. as the Community Initiatives Manager. Where she services the Latino and all other communities throughout the county where GSNC is under-represented and girls are under-served.  She is able to do this by collaborating with community business owners, organizations and community leaders (social and political) to aide in empowering and building the future leaders of tomorrow and have FUN doing it too!
Yari has been married for 10 years to her loving and supporting husband Jules DeLeón and her proudest accomplishments are her two beautiful daughters Maia and Leila, who in their own right are quite the philanthropists and community advocates.
The "2013 TOP 25 ADVOCATES FOR LATINO EMPOWERMENT" AWARDS RECEPTION takes place on Tuesday, May 7, 2013, 6pm to 8pm, at the Westbury Manor. To register or for more information, call Tracey Gittere at (516) 222-0550 or TGittere@LegendaryEvents.net; or Maria Morales-Prieto at (516)319-9576.
A portion of the proceeds support the Hemsptead Hispanic Civic Association's important programs and services! 
When & Where

Westbury Manor
1100 Jericho Turnpike
Westbury, NY 11590


Friday, May 31, 2013 from 6:00 PM to 8:00 PM (EDT)
Add to my calendar
Organizer
Long Island's Champions for Familes benefits RotaCare!
RotaCare: Free Health Care for People in Need
Founded in 1992 by members of the Mineola‐Garden City Rotary Club, RotaCare was created to serve the needs of the uninsured on Long Island. It began when a group of concerned volunteers met at the Mary Brennan Interfaith Nutrition Network in Hempstead. Many of these volunteers recognized that in addition to food, the medical needs of their clients were not met adequately by the healthcare system. Through the collaborative efforts of the Rotary Club, local healthcare professionals, area residents, and Mercy Hospital, a "MASH" team was formed to operate weekly at the soup kitchen. RotaCare was born. Since its inception, RotaCare has remained a Rotary District project and supported by concerned companies, organizations and individuals to sustain its good works and benefits to the community by providing free health care to people in need. In 2007, RotaCare expanded its scope again, and moved to larger quarters at the A. Holly Patterson Extended Family Care Facility in Uniondale.
RotaCare is a 501(c)(3) non-profit registered with the State of New York.
Federal Tax ID 11-3135331
RotaCare Contact Information
Located on the grounds of the 
A. Holly Patterson Extended Care Facility
875 Jerusalem Avenue
Uniondale, NY 11556
(516) 539-9834
www.rotacareny.org
Yahira (Yari) DeLeón to be inducted into the "2013 Class of Long Island's Top 25 Advocates for Latino Empowerment" presented by The Hispanic Network on May 7th, Westbury Manor and sponsored by Briarcliffe College!