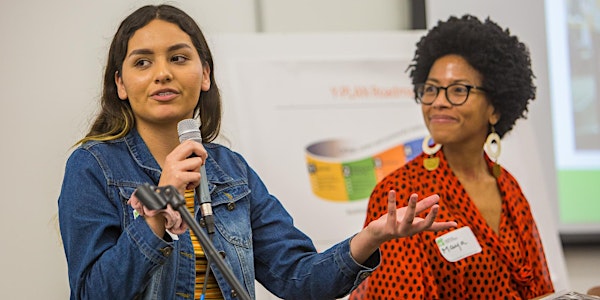 Y-PLAN Policy Summit: Planning a More Inclusive and Resilient Region
Location
UC Berkeley International House
2299 Piedmont Avenue
Berkeley, CA 94704
Description
The UC Berkeley Center for Cities and Schools is pleased to invite you to the 2019 Y-PLAN Policy Summit: Planning a More Inclusive and Resilient Region on Thursday April 25th, 2019 at the UC Berkeley International House, as we bring young people and civic leaders together to plan for a more inclusive and resilient region.
From designing affordable housing in East Oakland to the future of schools in 2050 across the Bay Area region, Y-PLAN student scholars are at the forefront of planning inclusive and resilient cities for young people - and everyone.
---
Agenda:
9:00 ﹣ Registration
9:30 ﹣ Opening Remarks
10:00 ﹣ Y-PLAN Scholar Poster Session A: Housing & Resilience
10:45 ﹣ Y-PLAN Scholar Poster Session B: Transportation & Economic Development
11:30﹣ Concluding Remarks
11:45 ﹣ Into Action through Art: MTC Art on the Horizon Contest Awards
12:00 ﹣ Youth Networking Lunch
---
Join us to learn more about emerging policy proposals from this year's Y-PLAN projects.
Download the event flyer here.
Questions? Email tokamoto@berkeley.edu.