Description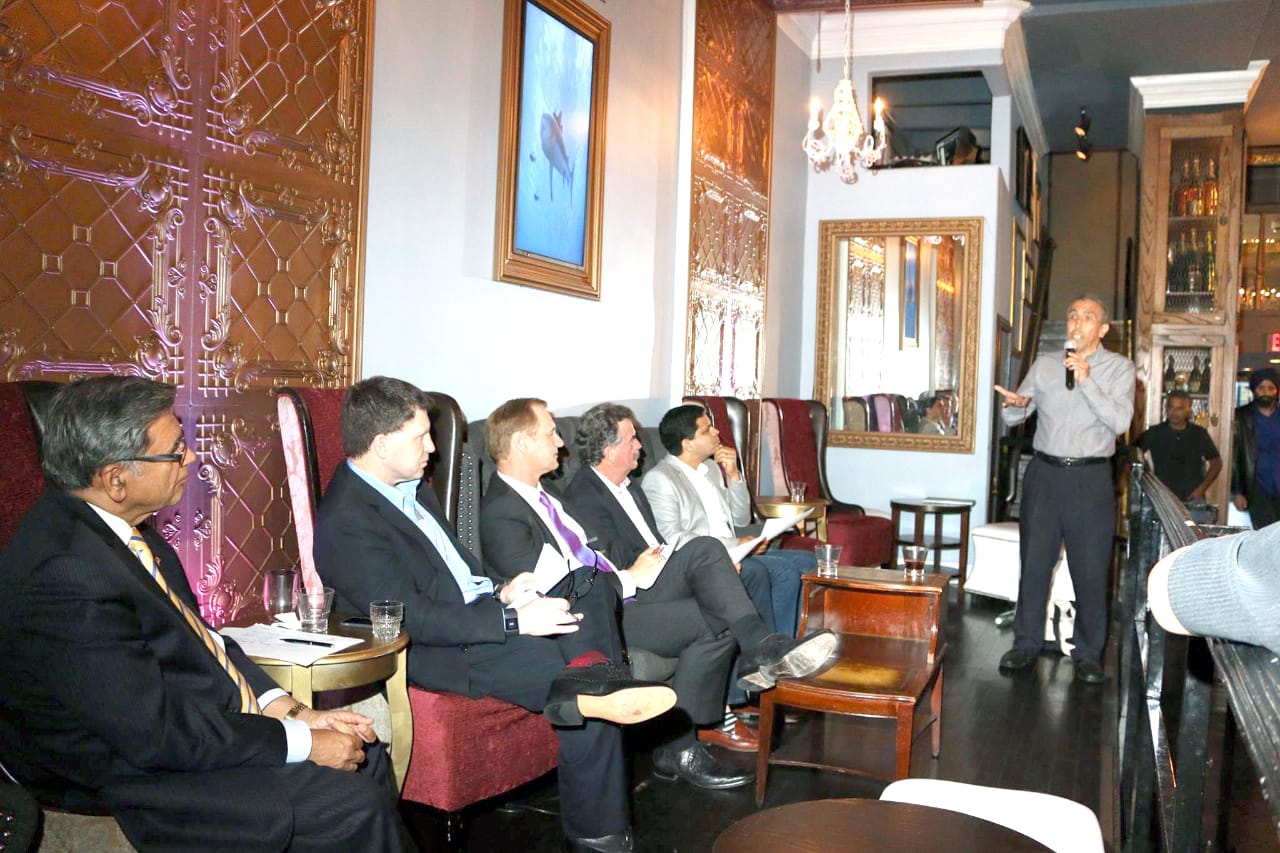 Seen in this picture from a prior Pitch Globally event, SV legends (from left), Vish Mishra (Clearstone VC+longterm President of TIECON), Roger Royse, Owner large Tech Law Firm, Royse Law, Bill Sautter (Galaxy VC +1st US employee of Business Objects which SAP acquired for $ 8 b), Roger King (Founder Bay Angels)
Sign up to Y-Combinator Chat& Pitch to Roomful of Investors event on the 16th of March, 2019 and gain insight into the Silicon Valley Startup Funding Ecosystem where investors who are connected with leading funds and accelerators like Y Combinator, Alchemist Accelerator, Tech Futures Group, Keiretsu Forum, Harvard Angels and other leading groups.
The number one factor for increasing the chance of funding is to get in front of the most diverse set of investors as possible and PITCH GLOBAL is the network of networks which gets local and global entrepreneurs access to the most variety of investors and mentors from the silicon valley eco system; you will meet influential investors, Mentors Corporate VC's etc. Watch the latest video with footage from GTS Pitch Global Group where some of the speakers include Vish Mishra (long term president of TIECON), Dmitry Grishin (Grishin Robotics VC& partner of Yuri Milner- billionaire behind Facebook's funding), Steve Jurvetson and other star investors of Silicon Valley.
Program:
9.30 – 10 am Registration & Networking.
10 –10.45 am : Panel on How tech is Disrupting Philanthropy for the good hosted by Trisha Bright, Co-founder&CEO of Goodsocial (www.goodsocial.com), Brigette Iarrusso, Leadership Instructor UC Berkeley +Founder Embrace Chang(www.embracechange.us). and June Sargent, Tech in Tenderloin& Salvation Army+ Marketing expert, +
Ken Tsunoda, VP of Development & Impact Investment TechSoup (www.techsoup.org)
10.45 – 11.45 am: Presentation on How to get funded by Y-Combinator, Softbank etc by Investor who has got 4 of his 24 portfolio cos accepted by YC.
11.45 –1 pm. Pitch to roomful of investors.
1-1.15 pm: Networking.
1.15-2 pm: Lunch break.
2 to 3.30 pm: KC Wisdom, Founder of Pitch Global, will speak on How to Grow a Networking Mindset with special emphasis on how you can connect with Investors and Mentors.
3.30-4 pm: More Networking
Any questions:
startups@pitchglobal.com
Credit policy: Credit may be provided to future event at discretion of the organizers