About this Event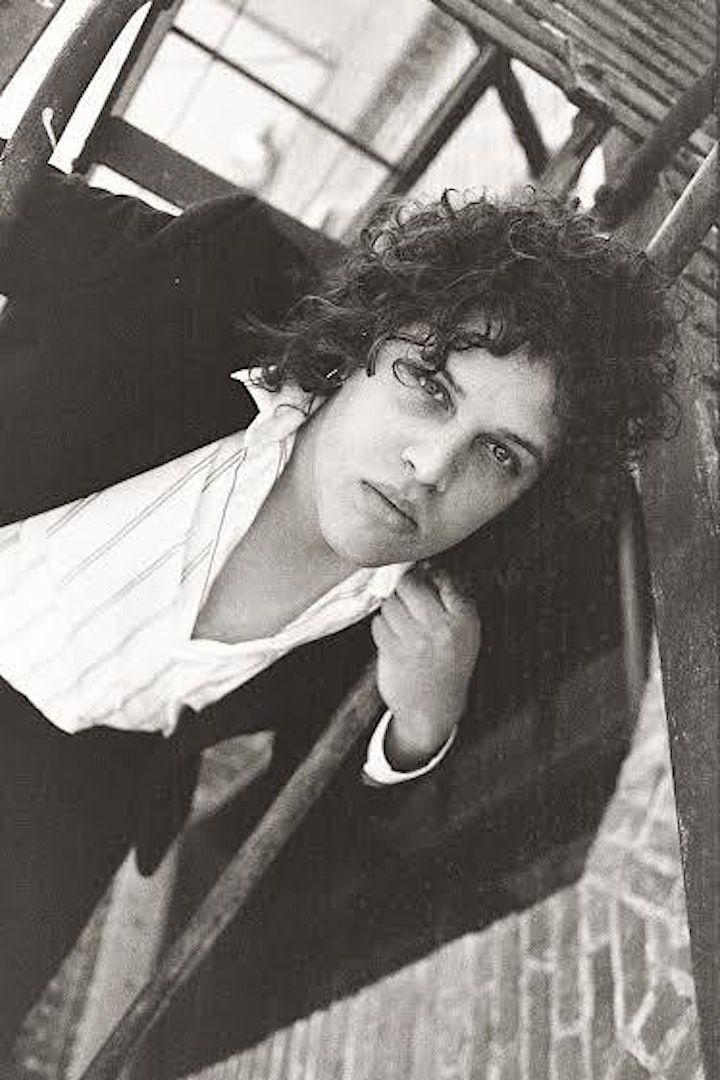 JANE HOLIDAY
Jane Holiday is a '60s film star who hangs out in Cannes and smokes tiny cigarettes. He wears suits and drives classic vintage European cars…
"I am obsessed with the idea of characters existing within the musical realm," Holiday admits. "In many ways I have become that person whether I wanted to or not, and the idea of that character has kind of crossed into my life, but there's something really fun and beautiful about that."
The concept of taking something classic and bringing it into modern pop music is the fire the fuels the Los Angeles-based artist. He has an affection for Brit pop, The Rolling Stones and Marvin Gaye. He admires modern heroes like Lana Del Rey and Amy Winehouse. These artists are larger than life and built themselves a platform to create their own worlds and cultures.
Jane Holiday hopes to do the same. "I want to create something that's honest and true, and fill the void for a culture that hasn't been represented," he says. And disco-tinged, soulful guitar music is certainly under-represented in 2018.
Though Holiday's voice and vision is clear, it hasn't always been that way. Music has been a part of the 24-year-old's life since he can remember, but as he saw his childhood friends start bands, go on tour and live out their dreams, he didn't understand why he couldn't crack the code.
This was a time when synths and indie pop reigned supreme, and that sound just didn't pique Holiday's interest. Eager to make a name for himself, he began recording music anyway. Through his relationships, he was able to spend a day with Zane Lowe, who gave him some hard-to-swallow advice that Holiday reluctantly followed: Take some time off and figure out the artist you want to be rather than the artist you feel like you should be.
For the next few years, he did just that—honing in on his songwriting skills, digesting as much music from the past and present as he could and reflecting on himself and his passions. When he listened to Marvin Gaye's "Gotta Give It Up" for the first time, he knew he wanted to make people feel the way he felt when he heard it. The song was timeless, worldly, and that groove… Oh, that groove!
After distancing himself from his peers, Holiday realized his true intentions. "I want to be a reminder of the things that felt great to us, rather than what's great at the moment," he proclaims. "This is me, this is who I am."
His music is a testament to that. It's retro, yet timeless; personal, yet universal. But most importantly, it's genuine. It's his vision in it's clearest form. It is Jane Holiday.
- - - - -
6 TICKET LIMIT PER CUSTOMER. YOUR NAME, CREDIT CARD, ADDRESS, AND EMAIL ADDRESS WILL BE VERIFIED. EVENTBRITE AND STATESIDE PRESENTS/VALLEY BAR RESERVE THE RIGHT TO CANCEL ANY ORDERS IN EXCESS OF THE STATED TICKET LIMIT.
ANY TICKETS SUSPECTED OF BEING PURCHASED FOR THE SOLE PURPOSE OF RESELLING CAN BE CANCELLED AT THE DISCRETION OF STATESIDE PRESENTS/VALLEY BAR/EVENTBRITE.
- - - - -
Born & raised in Los Angeles, XYLØ found breakthrough success with brooding debut single 'America' in 2015. Following a string of sold out one-off headline shows, a platinum record with The Chainsmokers and over 250+ Million streams on Spotify, Paige Duddy aka XYLØ has been described by Nylon Magazine as the 'Queen of Dark Pop'. The brand new EP 'yes & no' is out now and tickets to the first ever XYLØ headline tour are now on sale.
Please note that if there is no PDF or Barcode attached to your confirmation email, tickets will not be available to download or in the app until 24-hours prior to show date.
Support acts are subject to change. No refunds.
The maximum number of tickets per purchase for each event is the maximum number permitted per customer purchase. Your name, credit card, address, and email address will be verified. Stateside Presents reserve the right to cancel any orders in excess of the stated ticket limit.
Ticket resale is strictly prohibited. Any tickets suspected of being purchased for the sole purpose of reselling can be cancelled at the discretion of Stateside Presents.
Performers
Date and Time
Location