Description
The XVIII Annual Community Health Fair,["Decide to be Healthy'] is coming again, Free Health Screenings, Consultations, Conferences, Workshop and information, Sunday June 23, 2019, Time 9am 3pm, The vision de Dacanji Halth Fair is to reduce health disparities and increase access ehalth care for All Dominican& Latino From Perth Amboy, New Jersey and other communities,Together we will continue saving lives!!!
Dacanji, Asociacion Comunitaria Dominico Americana & AHPSI,Asociacion Hispana de Profesionales de la salaud Inc New York, invitan a participar a XVIII Feria anual de la salud, en Perth Amboy,New Jersey.
Donde: Escuela Herbert Richardson school, 362 Stockton St, PerthAmboy, New Jersey, 08861, examenes medicos gratis, Conferencias, talleres, presentaciones artisticas, abierta al publico general, toda la familia, libre de costo.
Para los Profesionales miembros esta es una gran oportunidad para ofrecer servicios.
Que le ofrecemos: Transporte desde New York, Desayuno, Almuerzo, Coffee break, cena postferia ,buffet, certificados de participacion. te esperamos!! la pasremos muy bien!!
Para nuestros auspciadores esta es una gran oprtunidad para promover sus servicios, por una buena Causa, Salvando vidas.
Haga click para copiar hoja de registracion.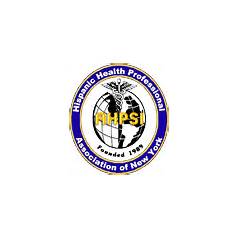 Dacanji & Ahpsi invite to our Annual XVIII Community Health Fair, At Dr.Herbert Richardson School, Perth Amboy, NJ, Free medical exams, Mini conferences, Workshop, open to the public, Opportunity to promote their products , Date Sunday ,June 23, 2019. time: 9am-3pm
We wait for you,togother we will continue saving lives...
Dr.Aritmedes Restituyo.
Cooordinator.
732-277-9640
info@ahpsi.org
732-277-9640
info@ahpsi.org