The xTechSearch 3 Finalists will be competing for a grand prize of $250,000! Tune in to see which innovative dual-use technology will win!
About this event
Please join us on September 9-11, 2020 to see the finalists of the U.S. Army xTechSearch 3 Prize Competition present technology demonstrations to a panel of Army subject matter experts and judges.
The mainstage will be live-streamed throughout the day to the entire audience. There will be a group of three interactive side stages available during Day 1 & Day 2 where xTechSearch Alumni pitches will be taking place along with panels from Industry and Government leadership.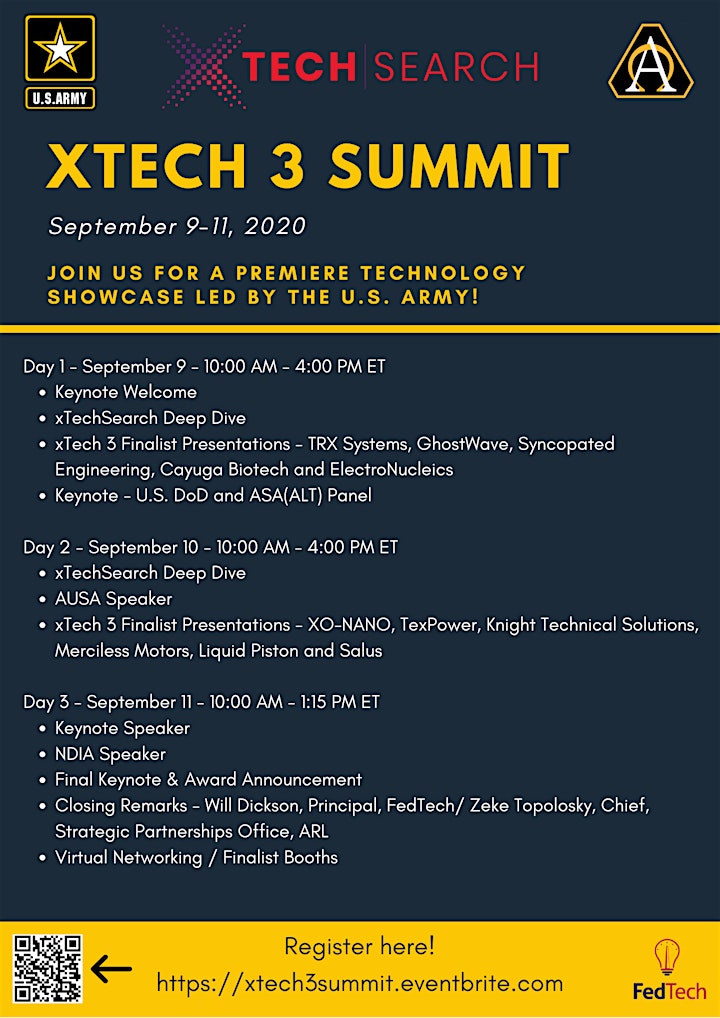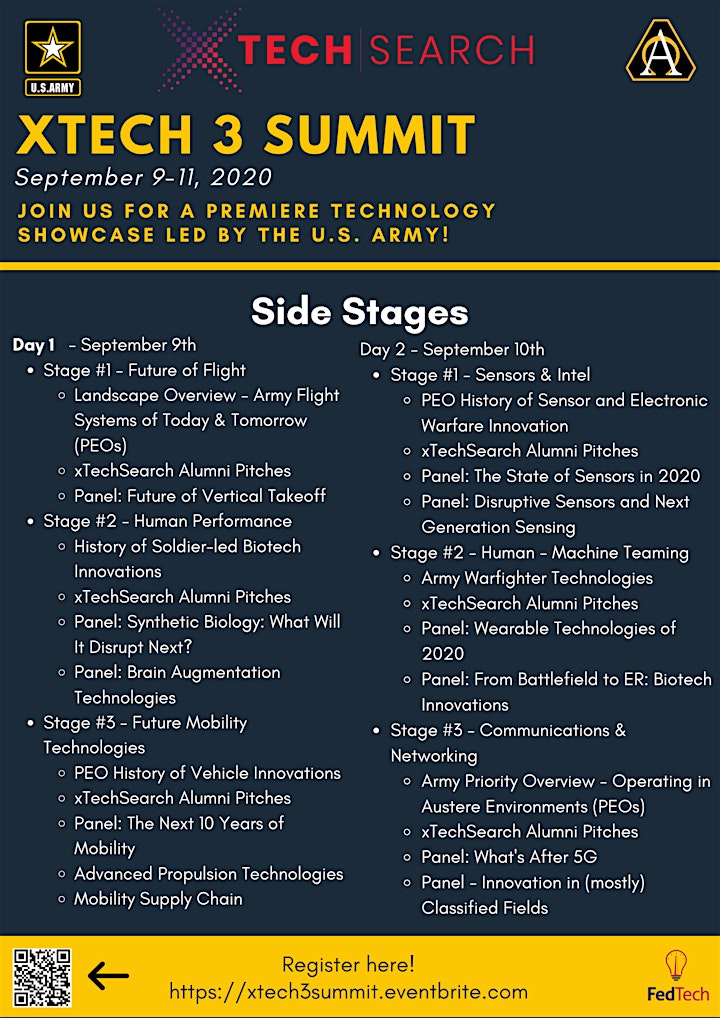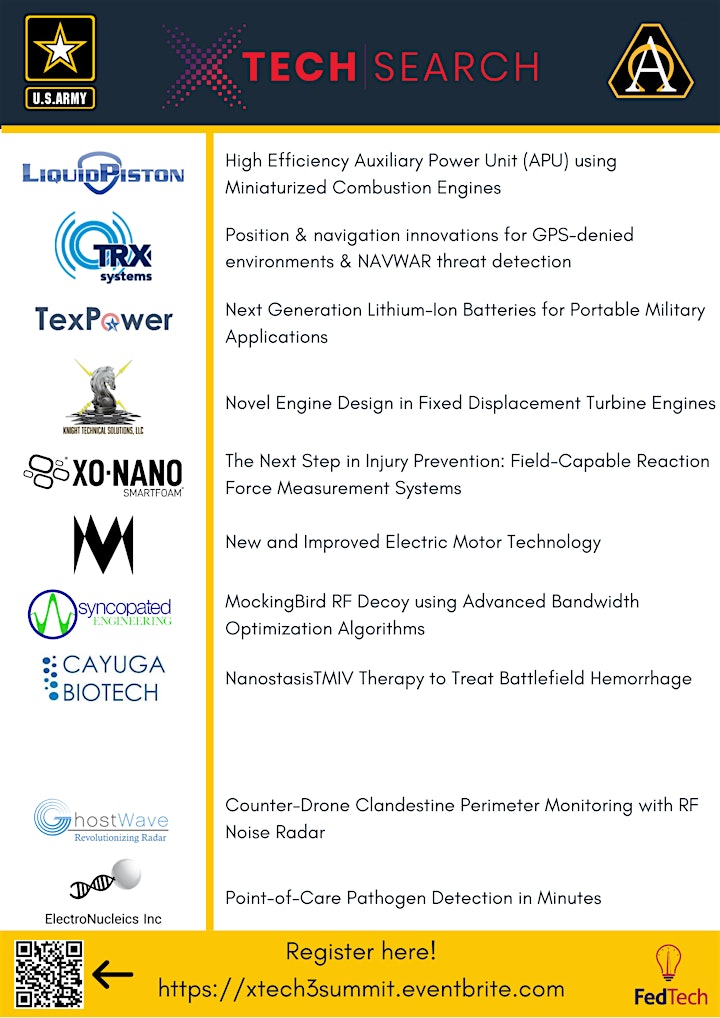 About xTechSearch - The xTechSearch competition was launched to revolutionize the way the Army attracts and encourages innovation. The xTechSearch competition engages the non-defense business sector and start-up technology companies, with the Army Science and Technology ecosystem to leverage cutting edge technologies. We encourage you to take a moment and listen to past participants talk about the benefits of participating in xTechSearch and working with the Army.
xTechSearch is a competition sponsored by the Assistant Secretary of the Army for Acquisition, Logistics and Technology (ASA(ALT)), targeting small businesses to uncover novel dual-use science and technology solutions to tackle the Army's most critical modernization challenges. xTechSearch is an open topic call executed twice per calendar year accepting white paper submissions in the Spring and Fall.
The Army xTechSearch program will provide increasing non-dilutive seed prizes to select small businesses to proceed in the competition. Ultimately 10 small business finalists will receive awards of $120,000 each and be invited to demonstrate a proof-of-concept of their dual-use technologies at an Association of the United States Army (AUSA) conference. A grand prize winner will be selected and awarded an additional $250,000 prize. In addition to the prizes, the xTechSearch program will provide education, mentorship, and networking opportunities to help integrate small businesses into the Army science and technology ecosystem.