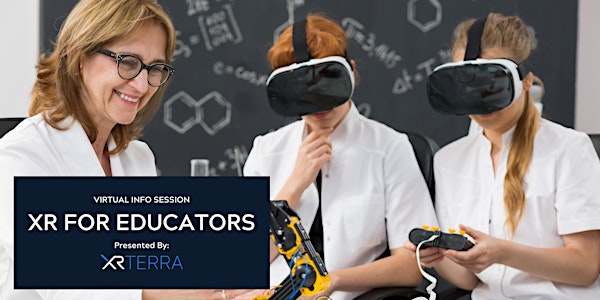 XR Terra Educator Info Session
XR Terra is providing info sessions on the metaverse, AR, and VR to educators. Learn how XR can enhance your classroom this year!
About this event
XR Terra partnered with Verizon to provide FREE AR and VR courses to educators. In this information session, we will go over what AR and VR are, how educators can incorporate the technologies in their classroom, and how students can benefit from being taught these new technologies.
After the info session, Educators interested in learning more will have the opportunity to enroll in future sessions dedicated to different platforms that can be incorporated into classrooms right away!
We look forward to seeing you soon!
Max