Event Information
Location
XR MARIN
931 C Street
Novato, CA 94949
XR Super Girls is a special XR workshop and meet-up with a focus on empowering girls and young women to explore VR/AR and STEAM careers.
About this event
Finding your Voice in the New World of 360 Immersive Storytelling
Self-knowledge is the foundation girls need to assert their voice and remain resilient, to rise up as leaders—and to keep rising. In our increasingly complex world, immersive storytelling with 360 Video is a powerful way to blend tech and communication to develop a whole new form of speaking your truth, creating empathy and the feeling of being there through immersive experience. In this meet up you will be introduced to 360 video and learn how to make a simple immersive video capture so can begin to find your voice within this new immersive channel.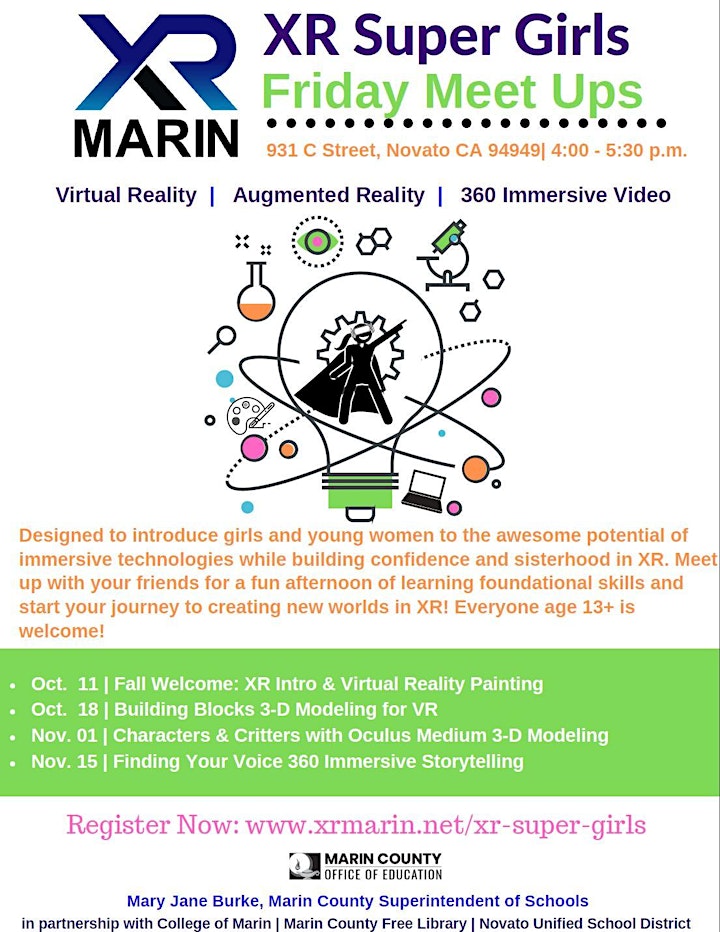 Date and time
Location
XR MARIN
931 C Street
Novato, CA 94949