Event Information
Location
Sole Repair Shop
1001 East Pike Street
Seattle, WA 98122
Description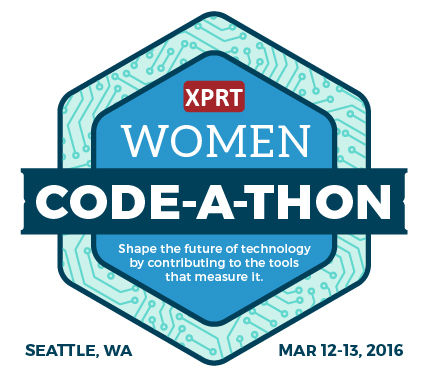 Add your voice to the tools that measure today's hottest tech and enter for the chance to win up to $2,500 in cash prizes.
Register today, space is limited.
Event details
What's always too slow on your device? What's frustrating to do, even though it should be fast and easy? What if you could contribute to an app that people around the world use to test the speed of those everyday actions, so it was easier for everyone to buy the best device for them?
The BenchmarkXPRT tools, or XPRTs, are apps that empower buyers everywhere to test how well devices handle everyday activities. In the XPRT Women Code-a-Thon, you'll create a small app, or "workload," that mimics an action you do on a mobile device every day. This workload will be eligible for inclusion in WebXPRT or MobileXPRT, so users can see how well different devices work on the kinds of common tasks you do every day. For example, you might wonder how long it takes to put a filter on a short video. Now you can find out – by simulating that process and testing your code! (For more about workloads, check out the "What exactly am I building?" question in the Event FAQ at http://www.principledtechnologies.com/benchmarkxprt/codeathon/2016/XPRT-Women-Codeathon-2016-instructions.pdf .)
Your workload can be Web-based or Android-based. The most important criteria for judging are that the workload runs to completion without human interaction and presents the elapsed time in milliseconds; that it allows devices to run at full speed; and that the results of repeated runs on the same device are consistently within 5% of each other. The judges' subjective impressions will also be a factor in determining winners. (For more about judging, read the "What constitutes a successful workload?" and "How do the judging and prizes work?" questions in the Event FAQ.)
You may code on your own or with a partner in a team of two.
What you bring to the table
Your coding skills: Web development skills (Javascript and/or HTML5) or Android development skills. These workloads don't need to be complex – we welcome anyone interested in trying her hand at either type of development!

Your device: Whatever you prefer to code on.

Test data for your workload: Sample text, images, and/or videos. You can learn more about this from the Event FAQ

Your excitement: We want to see what you're passionate about!

A completed on-camera release form: Because Principled Technologies will be creating a video about the event, all participants must sign an on-camera release form.

If you're developing for Android, you should also bring an Android device and download Google's Android Studio, which is available for free at https://developer.android.com/sdk/index.html#top.
What we bring to the table
Cash prizes: A panel of judges will study all the workloads and choose the top three. The contestants or teams who produced those workloads will receive cash prizes:

$2,500 for first place,

$1,500 for second place

$1,000 for third place
Please note that if you work on a team and win a cash prize, you and your teammate will split the prize. The XPRT development team will also consider all contestants' workloads for inclusion in future versions of the XPRTs. For more about the XPRTs, go to http://benchmarkXPRT.com or check out the Event FAQ.
Source code: A few days before the event, you'll receive access to the complete source code for MobileXPRT and WebXPRT. This source code will give you a jumping-off point for creating your workloads – MobileXPRT for those coding for Android, and WebXPRT for those coding in Javascript or HTML5.

Documentation about the XPRTs: Go to http://www.principledtechnologies.com/benchmarkxprt/codeathon/2016/documentation to find full documentation on MobileXPRT and WebXPRT, including whitepapers, FAQs, and more – everything you need to know to understand the XPRTs inside and out.

Wi-Fi access: Easy access to a fast connection for creating and debugging your workloads.

Food: We'll provide meals and snacks both days.

T-shirts: Designed specially for the XPRT Women Code-a-Thon.

Networking opportunities: Interact with other developers from all over the Seattle area.

Keynote speaker: We are thrilled to announce that our keynote speaker will be Kristin Toth Smith, an avid supporter of women in tech, current COO of Dolly, and former CEO of Code Fellows.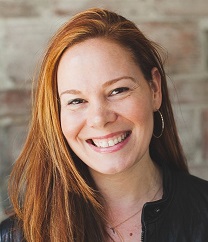 See an FAQ with technical details at http://www.principledtechnologies.com/benchmarkxprt/codeathon/2016/XPRT-Women-Codeathon-2016-instructions.pdf and get more information on the XPRTs at http://www.principledtechnologies.com/benchmarkxprt/codeathon/2016/documentation.
To learn more about the event, visit http://www.principledtechnologies.com/benchmarkxprt/codeathon/2016/ .
XPRT Women Code-a-Thon March 12-13, 2016
Venue: Sole Repair, an awesome Capitol Hill event space, with catering provided by Quinn's Pub
Saturday's schedule of events
8:00-9:30 Registration/Breakfast – assorted muffins, scones, fresh fruit, coffee, tea, water
9:30 Welcome/opening remarks/introduce keynote speaker Kristin Toth Smith
9:40 Keynote
9:50 Setup computers/instructions
10:00 Session 1 begins
12:00 Lunch & Networking
Sandwich Bar
Zoe Meats: honey glazed ham, crispy bacon, smoked turkey
Breads: sourdough, rye, wheat
Cheeses: Beecher's Flagship cheese, Swiss
Condiments: mayo, mustard, pickles, lettuce, tomatoes, red onion
Salads: baby lettuces, blue cheese, shaved onions, croutons on the side; fingerling potato salad with scallions, parsley, vinegar/EVOO dressing
1:30 Session 2 begins
2:00 Afternoon snack: shortbread cookies dipped in dark chocolate/coffee/tea/soda/water
4:30 Session 2 ends/closing remarks/reminder to "spring" clocks forward!
Sunday's schedule of events
8:00-9:30 Sign-in/Breakfast – assorted muffins, scones, fresh fruit, coffee, tea, water
9:30 Session 1 begins
12:00 Lunch & Networking
Taco Bar
Meats: ancho braised chicken, pork al pastor
Veggie: black beans & rice, grilled spiced vegetables
Tortillas: corn and flour
Condiments: pico de gallo, sour cream, guacamole
Salad: Jicama and carrot salad with cilantro & lime
1:30 Session 2 begins
2:00 Afternoon snack: shortbread cookies dipped in dark chocolate/coffee/tea/soda/water
3:30 Session 2 ends/closing remarks
3:40 Hosted Happy Hour and judges announce prize winners
Beer & wine
Passed apps: Humboldt Fog cheese, sour cherry jam & tarragon on crispy bread
Dungeness crab cakes with lemon aioli
Tempura seasonal vegetable cup with spicy dipping sauce
5:30 Final remarks/thank yous
Date and time
Location
Sole Repair Shop
1001 East Pike Street
Seattle, WA 98122