Description
3rd Annual EU Operational Excellence Summit
June 9th Milan, Italy

Hosted by XONITEK Group of Companies

Leveraging Operational Excellence...

Event Program

... And achieving a "Frictionless World"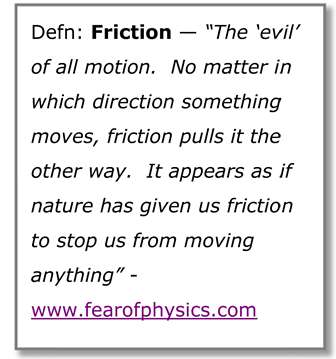 What stands between us and our goals? What stands between our being good and being great?

In our personal lives, our professional careers, and in the execution of our business strategies; we encounter friction which hinders the achievement of our goals. The source of this friction is often beyond our control — and we need to know how to overcome. However, more often than we care to admit, the source of friction is from within - and we need to know how to see the root-cause of the friction, and eliminate it at the source.

During this EU Operational Excellence Summit, we will explore the various challenges we face today, and those we might have to face tomorrow. We will investigate how these challenges might be overcome and turned into opportunities using the principles of Operational Excellence — including Leadership skills and leveraging the methodologies and tools of Lean Six-Sigma — in realizing our potential and the potential of those around us and our organizations.

Who should attend...

Executive leadership — and those whose career trajectory aspires to a leadership role. This includes: CEO's, CFO's and COO's • Division Managers & Vice Presidents • and Continuous Improvement Leaders.

Why you should attend...

Oftentimes, the difference between being good and being great has less to do with those around us and our circumstance and more to do with ourselves and how we face the challenges.

During the day-long summit, you will hear case-studies and learn the tools and techniques required of the modern leader — but most importantly, you will learn the characteristics and soft-skills that make the successful leader.

You will leave the summit ready to face the challenges anew and strategically steward your company in becoming a High-Performance Organization.


Thursday June 9th, 2011

The Federation of Scientific &
Technical Association
Conference Center
p.le R. Morandi 2, 20121, Milan
Agenda
(All content delivered in English)
8:00 Registration: Coffee & Crullers

9:00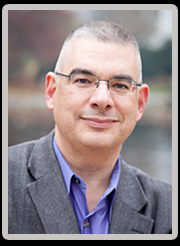 Joseph F. Paris, Jr
Chairman
XONITEK
245 Park Avenue
39th Floor
New York, NY 10167


- Bio & Full Abstract

"The Frictionless World"
Friction is the force that resists the relative progress of forward movement. If the friction is great enough, the forward movement will be slowed and substantial heat will be generated. If the friction becomes insurmountable, the forward movement ceases. Within our businesses and throughout its value-chain, there are a near infinite number of friction-points which serve to slow, or even prohibit, the achievement of our strategies.

How can we work towards achieving a "frictionless world", to accelerate connecting those that "have" with those that "need"?

This session will delve into the various types of friction and their sources whether the root cause be procurement, engineering, information technologies (IT) and the Enterprise Resource Planning (ERP) systems, sales and customer service, or perhaps even all the way to the C-Suite and the Board Room. It will examine some practical examples of processes and identify the root-cause of the friction. It will discuss using Costed Value Stream Mapping (C-VSM) to discreetly map a process and determine the classification, value-add, and cost of a friction-point on the end deliverable. Finally, it will review what it takes to affect the changes necessary – and the "friction" associated with why things stay the same.

10:00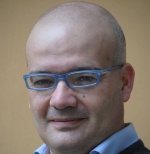 Marco Tagliapietra
Operational Excellence Leader
GE Capital
United States


- Bio & Full Abstract
"Success in Operational Excellence within a Regulated Framework - a Case Study at GE - Capital"
Tagliapetra will present a case study in GE Capital's successful implementation of Operational Excellence methodologies within a regulated environment. The session will include discussions on the process of introducing Lean Six Sigma philosophies to the organization, the content and role requirements for success, and new challenges on the horizon in the rapidly evolving business climate of the 21st century.

11:00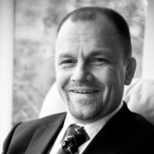 David Bovis
Founding Partner
Psychology for Cultural Change (PCC)
The Broadgate Tower
20 Primrose St, 12th Fl
EC2A 2EW London
United Kingdom


- Bio & Full Abstract
"Look Before You Lean"
The economic global crash and the slow road to recovery requires everyone to re-evaluate their position and make decisions on what they need to do differently. For many, current challenges will require they fundamentally re-think how to go about business; and that is the key …

Many talk about 'Re-thinking' or 'Lean Thinking', but few fully appreciate the fundamental importance of 'Thinking' as it impacts behaviours, performance and profits realised from change initiatives. How humans think and subsequently react, is root cause of change initiative failures.

Fortunately today, with advances in Neuroscience and scanning processes, we are able to analyse such 'people process' root-cause issues with the same attention to detail historically reserved for the logical side of change.

Attendees will learn vital aspects of these principles, keeping them ahead of the competition in this exponentially rapid growth market.
12:00
Lunch & Networking
13:30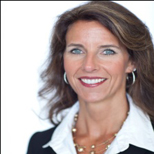 Carey D. Lohrenz
Vice President of Sales & Business Development, Partner
The Corps Group
258 N West End Blvd
#318
Quakertown, PA 18951
United States


- Bio & Full Abstract
"High Performing Organizations & Lean Six Sigma: Achieving Dramatic and Sustainable Results"
Many aggressive process improvement programs falter. How do you prevent this from happening in your organization? Unite the existing powerful disciplines of Lean Six Sigma and High Performing Organizations for sustained success.

Lohrenz will explore ways to dramatically improve your results by integrating a High Performing Organization's concentration on strategy, culture, accountability, and world-class execution with Lean's Continuous Improvement principles and tools that focus on waste elimination and process speed.

Learn how to implement rapid, dramatic gains with your Operational Excellence initiative.

14:30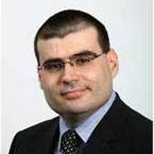 Alessandro Laureani
Global Operations Processes & System Manager
Google Inc.
Dublin, Ireland


- Bio & Full Abstract
"The Impact of Leadership on Continuous Improvement Programs"

Continuous Improvement Programs in the last two decades have been implemented in many different organizations across the world, with mixed results: in some companies they have been an outstanding success, vastly changing the culture of the organization and positively impacting on the business results. In other cases, instead, the implementation failed to make an impact over the organization, leaving leaders and employees feeling disgruntled about what they saw as another "flavour of the month". The objective of the talk is to discuss whether different types of executive leadership and cultures across organizations have made the difference between a successful or unsuccessful deployment.

15:30
Panel Discussion

Moderated by Joseph F Paris Jr



16:30
Reception
Networking & Cocktails

Testimonials:

"The Summit hosted by XONITEK in London was a great experience for me. It was comforting to learn that we were not alone in our challenges - and inspiring to learn the methods used to overcome. Networking with a variety of delegates from different markets and industry was very rewarding - as was meeting some of the members of the XONITEK team, which was the start of an excellent partnership."
-
Renato Mattos- Head of SOKE Program, Group Operations, Mondial Assistance

"Last year's Xonitek EU summit was definitely worth going to. It helped me to improve my lean vision further. They had some great key note speakers covering a range of different topics (methodology, culture change, roll out,...) On top of that, my personal network extended significantly during and after the summit. I look forward to the 2010 edition."
-
Koen Hendrickx - Responsable Logistique Opérationnelle at Danone (Lesquin, France)

"If you get a chance to see Joseph speak, don't miss him. If you get a chance to have a beer with Joseph, go; you will learn something."
-
Mark Bentlage, Quality Engineering Manager, IBM

"Joseph makes all of his presentations from the standpoint of personal knowledge of the subject. He is quite detailed, but always interesting, informative and professional."
-
Sal Ganino, Consultant, Manufacturing ETC

"I have been at numerous speaking engagements where Joseph has presented and the audience has always provided what can only be described as glowing, evangelistic testimonials to the value XONITEK brought to their events."
-
Donna O'Leary, Associate Principal, Web Service Manager, Clough Harbour & Associates

"Joseph moderated a panel focused on the manufacturing and logistics industries. He showed tremendous industry knowledge showed true leadership skills. Joseph is a man of high character and is well respected by everyone I know."
-
Lee Justo, Vice President, York International Agency

"Joseph's recent appearance on my radio program, Quality Conversations enabled me to witness first hand his exceptional grasp on the fundamentals of great leadership and the importance that leaders play in an organizations pursuit of operational excellence. Highly recommended."
-
Steven C. Wilson, Owner, Wilson Consulting and Training Services, Inc - MasterWay Audio
Sponsored by:


Institute of Industrial Engineers
The Global Association of Productivity and
Efficiency Professionals


Institute of Engineering & Technology


The Federation of Scientific & Technical Associations