XONITEK-EU: Operational Excellence - "A Frictionless World" - Budapest

Tuesday, June 7, 2011 at 8:00 AM (EEST)
Event Details
3rd Annual EU Operational Excellence Summit

June 7th Budapest, Hungary

Hosted by XONITEK Group of Companies


Leveraging Operational Excellence...                                          

Event Program
 
        ... And achieving a "Frictionless World"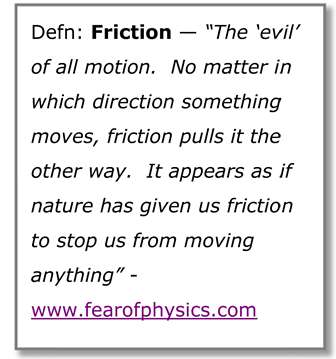 What stands between us and our goals?  What stands between our being good and being great?

In our personal lives, our professional careers, and in the execution of our business strategies; we encounter friction which hinders the achievement of our goals.  The source of this friction is often beyond our control — and we need to know how to overcome.   However, more often than we care to admit, the source of friction is from within - and we need to know how to see the root-cause of the friction, and eliminate it at the source.

During this EU Operational Excellence Summit, we will explore the various challenges we face today, and those we might have to face tomorrow.  We will investigate how these challenges might be overcome and turned into opportunities using the principles of Operational Excellence —  including Leadership skills and leveraging the methodologies and tools of Lean Six-Sigma — in realizing our potential and the potential of those around us and our organizations.

Who should attend...

Executive leadership — and those whose career trajectory aspires to a leadership role. This includes: CEO's, CFO's and COO's • Division Managers & Vice Presidents • and Continuous Improvement Leaders.

Why you should attend...
 
Oftentimes, the difference between being good and being great has less to do with those around us and our circumstance and more to do with ourselves and how we face the challenges.

During the day-long summit, you will hear case-studies and learn the tools and techniques required of the modern leader — but most importantly, you will learn the characteristics and soft-skills that make the successful leader. 

You will leave the summit ready to face the challenges anew and strategically steward your company in becoming a High-Performance Organization.

Tuesday June 7th, 2011


8:00  -  18:00

Harmincad Utca 6 1051 Budapest
Agenda
(All content delivered in English) 

8:00
- Registration

Networking; Coffee & Crullers

9:00

 

Joseph F. Paris, Jr

Chairman
XONITEK
245 Park Avenue
39th Floor
New York, NY 10167
- Full Bio & Abstract


"The Frictionless World"
 


Friction is the force that resists the relative progress of forward movement.  If the friction is great enough, the forward movement will be slowed and substantial heat will be generated.  If the friction becomes insurmountable, the forward movement ceases. Within our businesses and throughout its value-chain, there are a near infinite number of friction-points which serve to slow, or even prohibit, the achievement of our strategies. 

How can we work towards achieving a "frictionless world", to accelerate connecting those that "have" with those that "need"? 

This session will delve into the various types of friction and their sources whether the root cause be procurement, engineering, information technologies (IT) and the Enterprise Resource Planning (ERP) systems, sales and customer service, or perhaps even all the way to the C-Suite and the Board Room. It will examine some practical examples of processes and identify the root-cause of the friction. It will discuss using Costed Value Stream Mapping (C-VSM) to discreetly map a process and determine the classification, value-add, and cost of a friction-point on the end deliverable. Finally, it will review what it takes to affect the changes necessary – and the "friction" associated with why things stay the same.

10:00

 

Gyorgy Seprenyi

Continuous Improvement Manager
Robert Bosch Ltd.
Gyomroi ut 120
H-1103 Budapest
Hungary
- Full Bio & Abstract

"Lean Logistics or Supply Chain Development - by Involving Suppliers"

This 3 year project won the Hungarian Logistics Excellence Award in 2010, founded by MLBKT (Hungarian Association of Logistics, Purchasing and Inventory Management).

The Project describes how a vision can be realized by the systematic implementation of different LEAN principles (e.g. Pull, Process flow, etc.) in the value stream and supply area and how the project can influence the ambience of the manufacturing plant.

11:00

 

Zsófia Kovács

Leader Operational Excellence
K&H Bank
- Full Bio & Abstract

Ferenc Varga

Senior Organizational Consultant
K&H Bank
- Full Bio & Abstract

kozponti cim
Vigando ter. 1
1051 Budapest
Hungary


"Building Operational Excellence; Exploring the Journey of Change at K&H Bank"



The lecture will explore the results, experience and future plans of the LEAN methodology at K&H Bank where the Lean philosophy has been adapted in several ways and fields in the past few years.
 
At first it has been tested in projects with compelling results. Having the results scaled, with the sole application of human resources, the administrative time-reduction is 20 times more than that of the investment, from the side of expenditure several millions of HUF.

The 5S methodology applied in given structural units as a task force type of work also shows a positive result; the sparing of several tons of paper, cupboards and plenty of office supplies per structural unit. It also generates 30% less electronic material to store and yields a structural, unified database.

Attendees will learn vital methods and techniques on how to make Operational Excellence a key strategic lever for recovery within any organization.


12:00
 Lunch & Networking

 
13:30

 

Carey D. Lohrenz

Vice President of Sales & Business Development, Partner
The Corps Group
258 N West End Blvd
#318
Quakertown, PA 18951
United States
- Full Bio & Abstract

"High Performing Organizations & Lean Six Sigma: Achieving Dramatic and Sustainable Results"


Many aggressive process improvement programs falter. How do you prevent this from happening in your organization? Unite the existing powerful disciplines of Lean Six Sigma and High Performing Organizations for sustained success.
 
Lohrenz will explore ways to dramatically improve your results by integrating a High Performing Organization's concentration on strategy, culture, accountability, and world-class execution with Lean's Continuous Improvement principles and tools that focus on waste elimination and process speed.
 
Learn how to implement rapid, dramatic gains with your Operational Excellence initiative.


14:30

Quality Department Leader
Siemens
Késmárk u. 24-28.
H-1158 Budapest XV.
Hungary
- Full Bio & Abstract

"Beating the Competition by Listening to your Toughest Customers"

This session will explore the lessons learned in two decades of leadership experience in offering practical solutions to drive competitive advantage including: the type of customer feedback for generating buy-in and improvement, how a leader can present that feedback in a manner that the organization can understand the value, as well as the processes for creating an appropriate plan and creating an environment that fosters sustainable improvement.  

15:30
 Network Reception

 
Testimonials:
"The Summit hosted by XONITEK in London was a great experience for me.  It was comforting to learn that we were not alone in our challenges - and inspiring to learn the methods used to overcome.  Networking with a variety of delegates from different markets and industry was very rewarding - as  was meeting some of the members of the XONITEK team, which was the start of an excellent partnership."   
-
Renato Mattos- Head of SOKE Program, Group Operations, Mondial Assistance

"Last year's Xonitek EU summit was definitely worth going to. It helped me to improve my lean vision further. They had some great key note speakers covering a range of different topics (methodology, culture change, roll out,...)  On top of that, my personal network extended significantly during and after the summit. I look forward to the 2010 edition."
-
Koen Hendrickx - Responsable Logistique Opérationnelle at Danone (Lesquin, France)

"If you get a chance to see Joseph speak, don't miss him.  If you get a chance to have a beer with Joseph, go; you will learn something."
-
Mark Bentlage, Quality Engineering Manager, IBM

"Joseph makes all of his presentations from the standpoint of personal knowledge of the subject.  He is quite detailed, but always interesting, informative and professional."
-
Sal Ganino, Consultant, Manufacturing ETC  

 "I have been at numerous speaking engagements where Joseph has presented and the audience has always provided what can only be described as glowing, evangelistic testimonials to the value XONITEK brought to their events."
-
Donna O'Leary, Associate Principal, Web Service Manager, Clough Harbour & Associates 

"Joseph moderated a panel focused on the manufacturing and logistics industries.  He showed tremendous industry knowledge showed true leadership skills.  Joseph is a man of high character and is well respected by everyone I know." 
-
Lee Justo, Vice President, York International Agency 

"Joseph's recent appearance on my radio program, Quality Conversations enabled me to witness first hand his exceptional grasp on the fundamentals of great leadership and the importance that leaders play in an organizations pursuit of operational excellence. Highly recommended."
-
Steven C. Wilson, Owner, Wilson Consulting and Training Services, Inc - MasterWay Audio


Sponsored by:

Institute of Industrial Engineers
The Global Association of Productivity and
Efficiency Professionals 


Institute of Engineering & Technology
When & Where

British Embassy Budapest
Harmincad Utca 6
1051 Budapest
Hungary


Tuesday, June 7, 2011 at 8:00 AM (EEST)
Add to my calendar
Organizer
XONITEK Group of Companies
XONITEK is a boutique consulting firm dedicated to helping companies in their pursuit of achieving Operational Excellence.  Our consulting services include strategic advice, tactical training, logistical organization, and leadership support for organizations, to create a corporate culture of change and improvement.
We measure our success on how quickly our clients commit and own the environment that we have created together, working with and in the best interest of our clients.
XONITEK-EU: Operational Excellence - "A Frictionless World" - Budapest