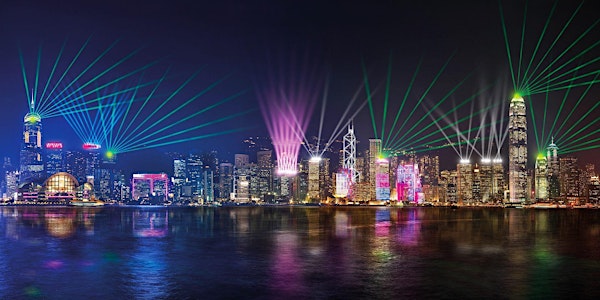 XIV Annual Generations in Arbitration Conference - Hong Kong LegalWeek 2020
Fourteenth Annual Generations in Arbitration Conference (Virtual edition) - An official event of Hong Kong Legal Week 2020
About this event
Fourteenth Annual Generations in Arbitration Conference (Virtual edition)
"Why Arbitration Evergreens Do Not Get Old: A Fresh Look at the Importance of How an Arbitration Agreement is Worded and Expert Witnesses and their Roles in International Arbitration Proceedings"
9:30 A.M. Words of Welcome - Withersworldwide
9:45 A.M. – 11:00 A.M. Chasing the Asymmetries in Arbitration Clauses – to be or not to be valid?
Moderator: James Ding │ Hong Kong SAR Government ("HKSARG")
Speakers:
Helena Chen │ Pinsent Masons (China)
Nathaniel Lai │ Sidley Austin (Hong Kong)
Sherlin Tung │ Withersworldwide (Hong Kong)
Briana Young │ Herbert Smith Freehills (Hong Kong)
11:15 A.M. – 12:30 P.M. Who's Law is it Anyways - What Governs an Arbitration Agreement?
Moderator: Alex Ye │ Withersworldwide (Hong Kong)
Speakers:
Jun Bautista │ King & Spalding (Singapore)
Kun Fan │University of New South Wales (Australia)
Ian Li │ HKSARG
Xia Li │ Walkers (Hong Kong)
1:30 P.M. – 2:45 P.M. Getting Close to the Experts - The Art of Hot-Tubbing in Arbitration
Moderator: Eliza Jiang │ Fangda Partners (Hong Kong)
Speakers:
Peter Bird │ Berkeley Research Group (Singapore)
Zoe Dong │ Hogan Lovells (Hong Kong)
Joanne Lau │ Allen & Overy (Hong Kong)
Zach Li │ AlixPartners (Hong Kong)
3:00 P.M. – 4:15 P.M. A Fresh Look at Conflicts of Interests - What About the Experts?
Moderator: Innhwa Kwon │ Zeiler Floyd Zadkovich (Austria)
Speakers:
Ara Cho │ Peter & Kim (Korea)
Lars Markert │ Nishimura & Asahi (Japan)
Sarah Thomas │ Morrison Foerster (Hong Kong)
Matthew Townsend │ Fangda Partners (Hong Kong)
4:20 P.M. Closing Remarks
The Honourable Ms Teresa Cheng Yeuk-wah, GBS, SC, JP Secretary for Justice, HKSARG, Department of Justice, HKSARG