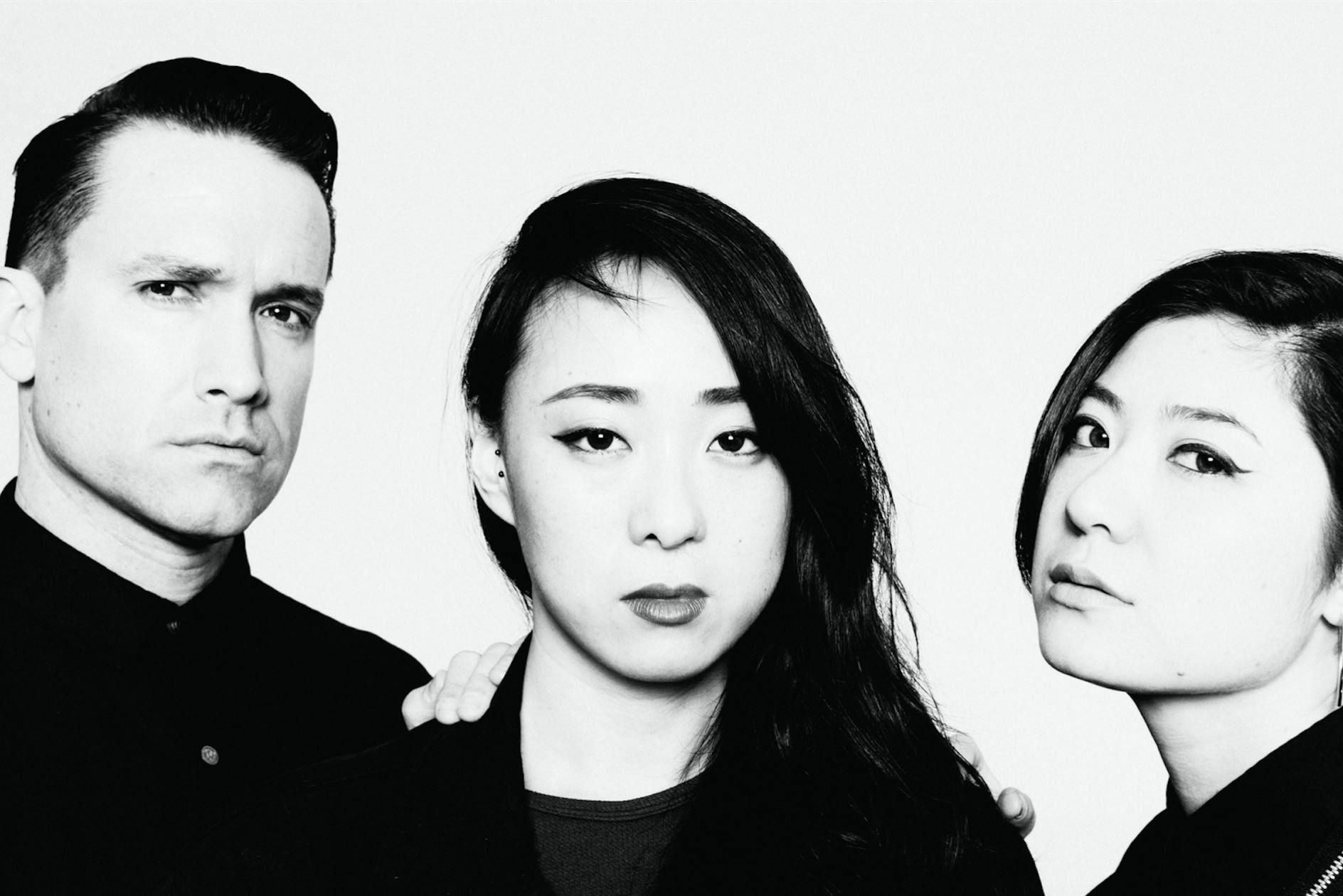 About this Event
Doors: 7:30
Show: 8:30
This will be a seated performance
Xiu Xiu began in 2002 to try to make music for people opposed to and opposed by the horror and disquiet of life. 
Throughout this time they have been called "self flagellating," "harsh," "brutal," "shocking," and "perverse;" but also "genius," "brilliant," "unique," "imaginative," and "luminous." 
The group draws upon musical traditions of British post punk, 20th century classical, industrial noise, experimental and traditional percussion musics, 50s rock and roll, field recordings, queer dance pop and kosmische.
Xiu Xiu has toured relentlessly all over the world. They have shared stages with Swans, Sun Ra Arkestra, Ben Frost, Zola Jesus, Deerhoof, Prurient, Liars, Matmos, Faust, Grouper, Genesis P Orridge, Angelo Badalamenti and thousands, perhaps billions, of other unstoppable musical fairies, dignitaries and saints. 
The past three years have been more productive than ever. Xiu Xiu released their 9th studio album (Angel Guts: Red Classroom), collaborated with Mitski, Merzbow, Eugene Robinson, Mantra Percussion, and Lawrence English and recorded reinterpretations of the music of Nina Simone (NINA), American religious songs (Unclouded Sky), Mozart's The Magic Flute, and the music of Twin Peaks (Plays The Music of Twin Peaks, which entered the Billboard charts twice in May and September).
In this period Xiu Xiu also became involved in the art and film world. They created museum installations with Danh Vo, David Horvitz and Phil Collins and are currently scoring films for John Cameron Mitchell, Dennis Cooper and Susanne Sachsse.
Next year will see the insanely anticipated release of FORGET, Xiu Xiu's 10th studio album. It features contributions from Charlemagne Palestine, Vaginal Crème Davis, Kristof Hahn, Enyce Smith, Greg Saunier and Peter Sotos. It was produced by John Congleton (St. Vincent, Brian Wilson, Bill Callahan, Sleater Kinney, Chelsea Wolfe).
Xiu Xiu is Shayna Dunkelman, Angela Seo and Jamie Stewart. Each member, a respected and extraordinary artist in their right, together have never played with more intensity, dedication and doomy love/hate.
QUICKSAILS
https://soundcloud.com/quicksails
Quicksails is the moniker of Ben Billington's densely layered solo electronic music. Influenced by the Kosmische school of krautrock and the organ works of minimalists Terry Riley and J.D. Emmanuel, Billington conjures abstract synth-scapes, hypnotic loops and textured atmospheres punctuated by rhythmic pulses. His background in free jazz and world percussion also lends a heavy hand to create a truly unique project that sets itself apart from the vast synthesizer music underground of today. Billington's debut vinyl offering Silver Balloons In Clusters (2012) was released through Under the Spire Records. The newest album Mayville Dream (2013) was released by Spectrum Spools, the label curated by John Elliott (of Emeralds) as an off-shoot of Peter Rehberg's Editions Mego. His solo music has also been released through Deception Island, Digitalis Limited, Discriminate Music, and NNA Tapes.
Along with his bands Tiger Hatchery, ADT and Moonrises...Billington has been lucky enough to also collaborate with the likes of Rhys Chatham, John Olson, David Daniell, Ryley Walker, Josh Abrams, Jeff Parker, Paul Flaherty, Circuit des Yeux, Wasteland Jazz Unit, Ettrick, Akkolyte, Nathan Bell, Chris Grier, many more.