Xiomara Leto to be inducted into the "2013 Class of Long Island's Top 25 Advocates for Latino Empowerment" presented by The Hispanic Network on May 7th, Westbury Manor and sponsored by Briarcliffe College!

Friday, May 31, 2013 from 6:00 PM to 8:00 PM (EDT)
Event Details
2nd Annual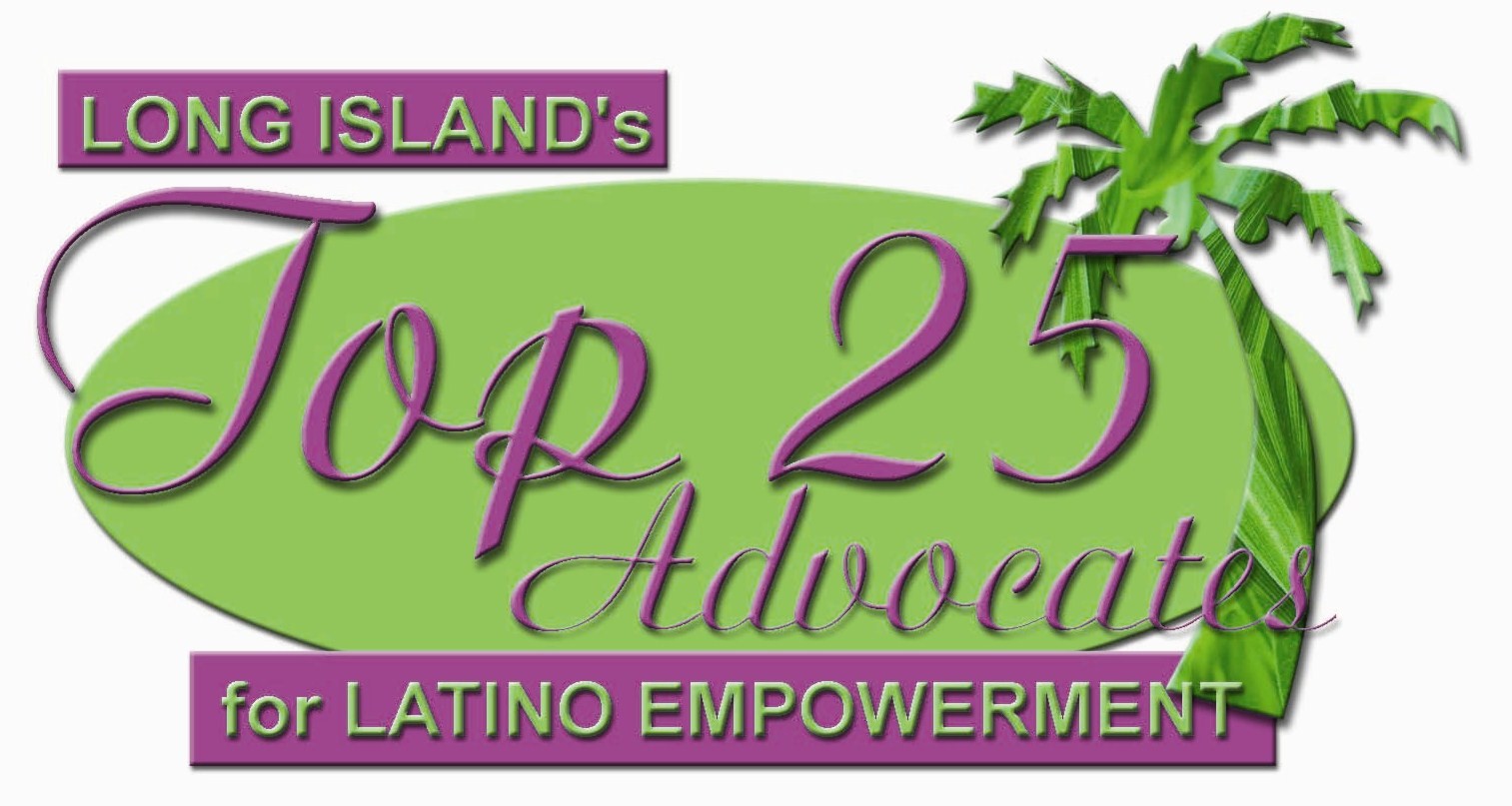 XIOMARA LETO
to be inducted as a member of the
"2013 Class of Long Island's Top 25 Advocates for Latino Empowerment"
She will be honored by the The Hispanic Network LLC
in partnership with Legendary Events 
and its benefactor

 along with other deserving individuals on  
Tuesday, May 7th from 6-8pm 
Westbury Manor
1100 Jericho Turnpike in Westbury
To register or for more information, call Tracey Gittere at (516) 222-0550 or TGittere@LegendaryEvents.net
Presented by 

Sponsored by 

Below is a brief summary of Xiomara's outstanding accomplishments:
Xiomara Leto is a Manager for TD Bank's Hicksville location.  She is a financial leader with over 30 years of experience in the industry.  In her banking career she has lead diversity action teams and coordinated initiatives in diversity to generate awareness. Her specialized skills include managerial experience in program development and diversity training. She has held several positions including diversity director.
Xiomara has a passion for customer service and a universal knowledge of business and consumer products. She consistently demonstrates great leadership skills and the ability to connect with colleagues and customers.
Xiomara started her career in customer service and worked her way to becoming a vice president by dedication and continuous involvement in the community.  She understands the local and merging needs of our residents, businesses and not for profit organizations, and has hosted networking events to promote business development locally and throughout New York.
Xiomara has been a spokesperson at numerous diversity events held at the New York International Film Festival, El Museo Del Barrio, and the South Street Seaport. LATINA Style Magazine recognized her in 2004 for best practices in diversity and attended an award ceremony held at the White House.
Xiomara is on the boards of the Long Island Hispanic Chamber, the Hicksville Chamber and The Club Civico Cubano, and serves on various committees for the boards.  
Xiomara was selected in 2008 as Business Person of the Year by the Westbury/Carle Place
Chamber of Commerce's 24th Annual Legislative Breakfast. In 2009, she received The Business Person of the Year from The Long Island Hispanic Chamber at its 21St Annual Gala.  In 2010 and 2011, Xiomara was the recipient of TD Bank's Community Leadership WOW! Awards, and in 2012, she was honored by the Hicksville Chamber as Business Person of the Year.
Also in 2012, she was honored by the Club Civico Cubano as the Business Person of the Year.
The awards were received due to her contributions to the local community and her dedication to the advancement of not for profit organizations.
Xiomara was born in Honduras and was raised in the Bronx. She earned her Bachelor of Arts degree in Education from Queens College.  She is married for twenty nine years to her teenage sweetheart and is the proud mother of a daughter who graduated from Hofstra University.
The "2013 TOP 25 ADVOCATES FOR LATINO EMPOWERMENT" AWARDS RECEPTION takes place on Tuesday, May 7, 2013, 6pm to 8pm, at the Westbury Manor. To register or for more information, call Tracey Gittere at (516) 222-0550 or TGittere@LegendaryEvents.net; or Maria Morales-Prieto at (516)319-9576.
A portion of the proceeds support the Hemsptead Hispanic Civic Association's important programs and services! 
When & Where

Westbury Manor
1100 Jericho Turnpike
Westbury, NY 11590


Friday, May 31, 2013 from 6:00 PM to 8:00 PM (EDT)
Add to my calendar
Organizer
Long Island's Champions for Familes benefits RotaCare!
RotaCare: Free Health Care for People in Need
Founded in 1992 by members of the Mineola‐Garden City Rotary Club, RotaCare was created to serve the needs of the uninsured on Long Island. It began when a group of concerned volunteers met at the Mary Brennan Interfaith Nutrition Network in Hempstead. Many of these volunteers recognized that in addition to food, the medical needs of their clients were not met adequately by the healthcare system. Through the collaborative efforts of the Rotary Club, local healthcare professionals, area residents, and Mercy Hospital, a "MASH" team was formed to operate weekly at the soup kitchen. RotaCare was born. Since its inception, RotaCare has remained a Rotary District project and supported by concerned companies, organizations and individuals to sustain its good works and benefits to the community by providing free health care to people in need. In 2007, RotaCare expanded its scope again, and moved to larger quarters at the A. Holly Patterson Extended Family Care Facility in Uniondale.
RotaCare is a 501(c)(3) non-profit registered with the State of New York.
Federal Tax ID 11-3135331
RotaCare Contact Information
Located on the grounds of the 
A. Holly Patterson Extended Care Facility
875 Jerusalem Avenue
Uniondale, NY 11556
(516) 539-9834
www.rotacareny.org
Xiomara Leto to be inducted into the "2013 Class of Long Island's Top 25 Advocates for Latino Empowerment" presented by The Hispanic Network on May 7th, Westbury Manor and sponsored by Briarcliffe College!