Xianger's Chair for Christmas Charity Fundraiser

Thursday, December 20, 2012 from 7:00 PM to 9:00 PM (HKT)
Event Details
Xianger's Christmas Chair Fundraiser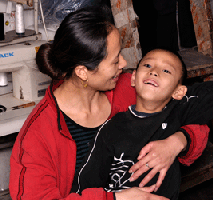 Give Xianger, a boy with Cerebral Palsy, the special wheelchair he needs for Christmas.
We're almost there! Join NuoMi Shanghai, Bocca Shanghai restaurant, the Fresh Start club and Otto Bock for a charity fundraising dinner on 20 December. Price 300 RMB per person including buffet dinner and wines at Bocca. Net proceeds will make up the shortfall needed to give Xianger, a 12 year old boy with severe cerebral palsy, the special chair he needs.
The chair costs RMB 67201. Nuomi has raised 40,000 so far - now we need rmb 27201 more so we can give him this chair in time for Christmas.
Come join us and contribute to making a boy's wish come true this Christmas.
More details here:
http://freshstartchina.com/category/projects/xianger-service-project/
Menu for the event:
20 December 2012
Bocca Shanghai
 (note the wine is sponsored by China Wines and Spirits)
Finger Food Pass Around
Bruschetta with Tuna Mayonnaise and Salmon Roe-金枪鱼蛋黄酱三文鱼籽面包
Bruschetta with Tomato and Olives-番茄橄榄面包
Grissini with Rocket Salad and Parma Ham-芝麻菜帕尔玛火腿卷面包棍
Crouton with Ham Mousse and Crispy Salami-熟火腿慕斯配香脆色拉米面包干
Cucumber and Dill Mousse with Orange Marinated Salmon-黄瓜刁草慕斯配橙子腌制三文鱼
Grilled Chorizo Sausage and Broccoli Skewer-扒西班牙香肠西兰花串
Mussels and Two Bell Peppers Vinaigrette-青口贝佐以双甜椒橄榄油汁
Watermelon and Feta Cheese with Aged Balsamic Vinegar-西瓜飞达芝士佐以陈年黑醋
Arancini with Herbs and Mozzarella in Magic Sauce-炸香草马苏里拉芝士饭团佐以魔术汁
Fried Pizza Ravioli with Gorgonzola Cheese –炸哥贡左拉芝士批萨
Hot Dishes Buffet
Beef Roast in Green Pepper Sauce-慢炖牛肉佐以青胡椒汁
Lamb Chops in Thyme sauce-百里香羊排
Chicken Diavola, with Lemon and Chili-香辣鸡肉佐以柠檬辣椒
Sole Fillet in White Wine and Capper Sauce-龙利鱼佐以白葡萄酒水瓜柳汁
Golden Mashed Potato –黄金土豆泥
Mixed Sautéed Vegetables-什锦炒蔬菜
Dessert Station
Dark Chocolate Mousse-黑巧克力慕斯
Strawberry Cream in Cone-草莓蛋筒
Cherry Cake with Rose Butter Cream-樱桃蛋糕配玫瑰黄油奶油
Cheese Cake-芝士蛋糕
Homemade Chocolate-自制巧克力
Homemade Cookies-自制饼干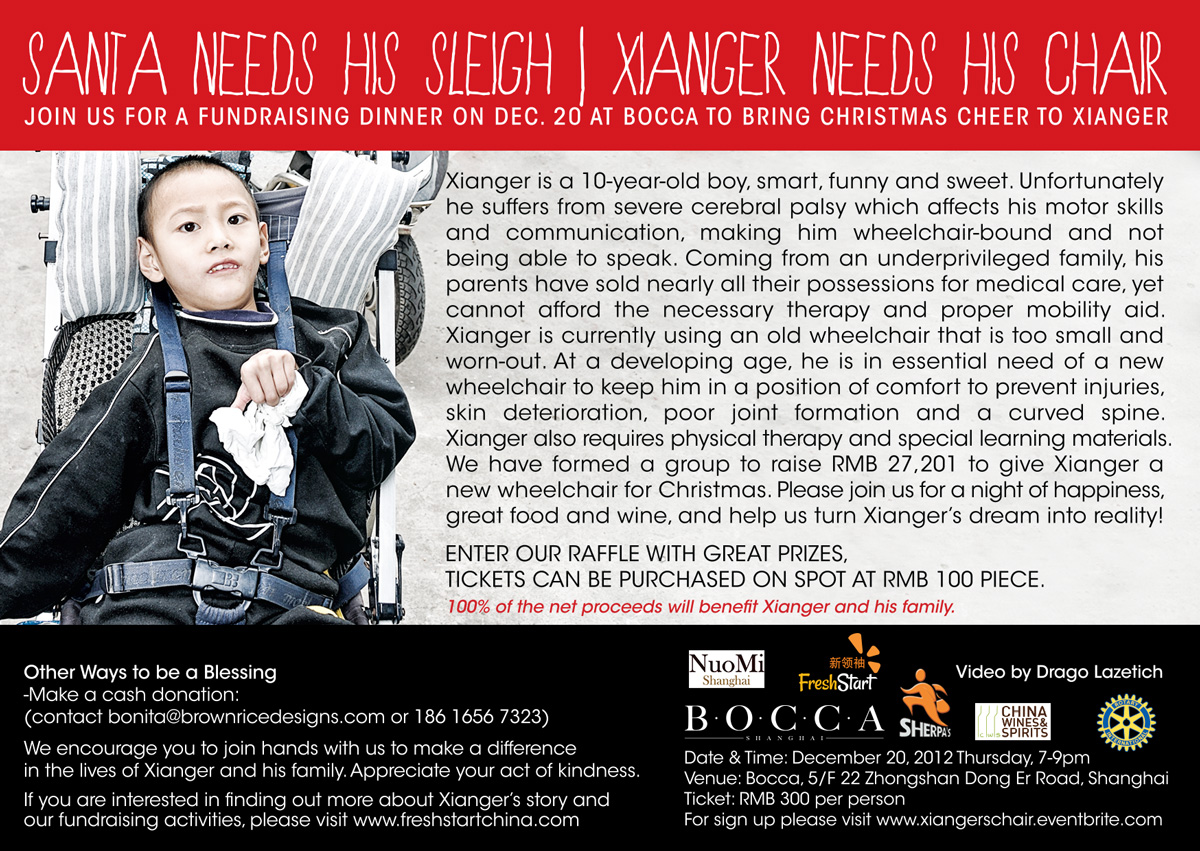 Attendee List
Sort by:

Date

|

First Name
When & Where

Bocca Shanghai Restaurant
22 zhongshan dong er lu
Shanghai, Shanghai 200002
China

Thursday, December 20, 2012 from 7:00 PM to 9:00 PM (HKT)
Add to my calendar