Xglosive Tennis is a fun glow in the dark tennis event for all ages & ability levels! Funds raised will go to scholarships for students!
About this event
Xglosive Tennis has a "unique play-in-the-dark atmosphere,... black lights and music make this a party ! It's a game, not a competition. No set partners – everyone plays together. Any players can win any point and take the court. No serves, easy games that can be modified based on player experience."
Xglosive Tennis event details: 
Event will be held at Fort King Tennis Center
Two sessions are available - 6:15pm-7:15pm OR  7:30pm-8:30pm (You will pick your session during the checkout process)
Kids (12 & under) can sign up for their own Kids Xglosive ticket and will have their own court during the 6:15pm session 
Participants are asked to wear a mask for the event & practice social distancing when possible.
Food and beverages will be available for purchase- the Chick- fil-A truck will be joining us!!
Are you a MCPS employee?  Use discount code MCPS during checkout! 
All proceeds from the event go to college scholarships for low-income, at-risk youth in our community through the Take Stock in Children program.
Frequently asked questions:
What should I wear? Wear comfortable athletic type clothing. We will provide a bright T-shirt to be worn during the event . T-shirts will be given when you check in at the event.
Do I need my own tennis racquet? If you have one, then bring it! But otherwise, we can provide one for you to borrow!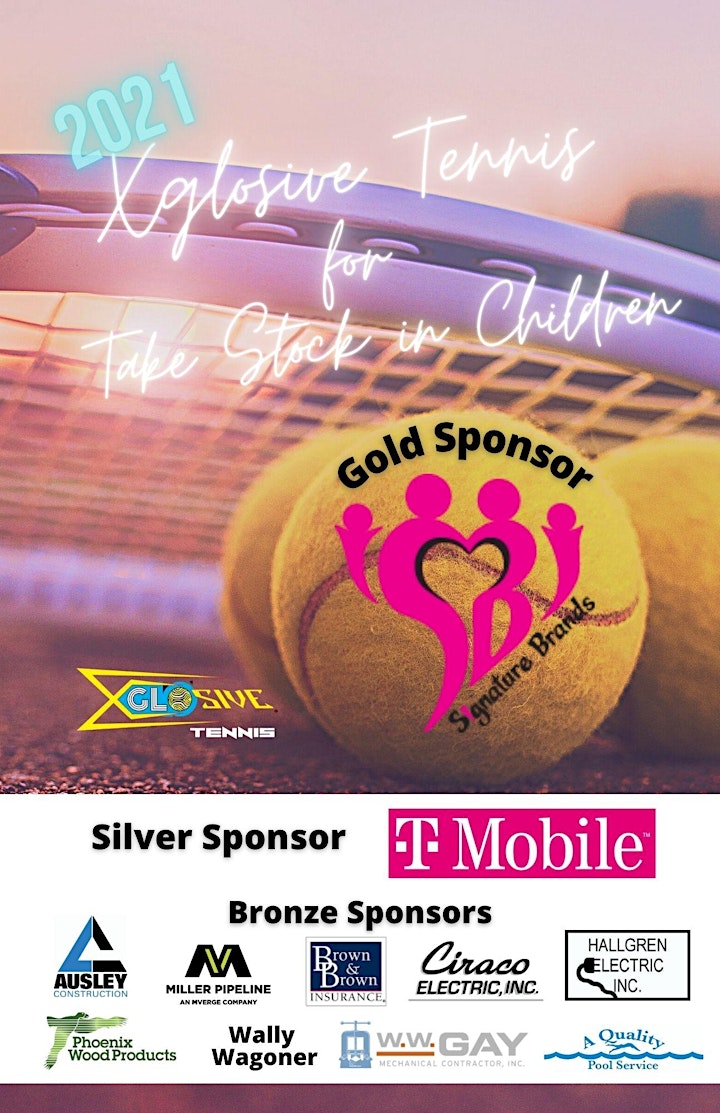 Organizer of Xglosive Tennis for Take Stock in Children - 2021