Description
We love Xero, it's beautiful, it encourages more regular collaboration and interaction and improves accounting literacy.
Although Xero is intuitive and easy to use, it's good to have a little bit of help when you first get started.
We run monthly Xero demos in our Guildford office, so you get to see how it works; have a play and ask us questions. This is FREE and we'll even provide the tea coffee… and some yummy biscuits!
So… you decide to move to 'Xeroland' what next?
You'll be thinking about moving your accounting data over to Xero and you'll be thinking about training your people to use Xero.
Setting up Xero is pretty straightforward if you've got some accounting know how, our advice is that it's best to get it right so that you get no surprises at your year end.
This is where we can help by arranging beautiful bespoke training packages to help our clients get started and to get up and running with no hassle.
To help get you started we've got dates in our diary for Xero demos in 2017. We hold these in our Guildford office from 5pm, so it wont impact on your work time.
Why not make it a New Years Resolution to join me on the path to Xero enlightenment?
Just let me know when you'll be dropping by so I can get the biscuits in.


Who am I?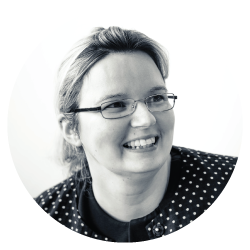 Associate - Audit and Accounts, Alliotts Chartered Accountants – Certified Xero Advisor, ACA Qualified
I work with my clients and team to create and develop practical flexible solutions which may involve Xero and its related apps.
My second family is my Alliotts Xero team in Guildford and I look after their recruitment, mentoring and training. Like my clients, I plan to grow my team over the next year so we can help even more small businesses.
We continue to run events for small businesses in Guildford and the surrounding area and including Guildford Business Growth Forum and Children of 80's & 90's.


About Beautifulaccounting.guru & Alliotts
We are Xero Platinum Partners, this makes us pretty amazing with Xero, as it's the highest level of partner a firm can be. We love and use Xero and we know that you will too.
Beautifulaccounting.guru was set up by Alliotts Chartered Accountants as a way of showcasing our experience with and the benefits of Xero. Alliotts is a multi-disciplinary firm that operates from two offices, London and Guildford and offer a comprehensive range of specialist services to clients in many different sectors, chances are we work with someone just like you!
If you would like to know more about the greatness that is Xero or how it may help your business then please check out beautifulaccounting.guru, or visit Alliotts.com if you would like to know more about the greatness that is Alliotts.