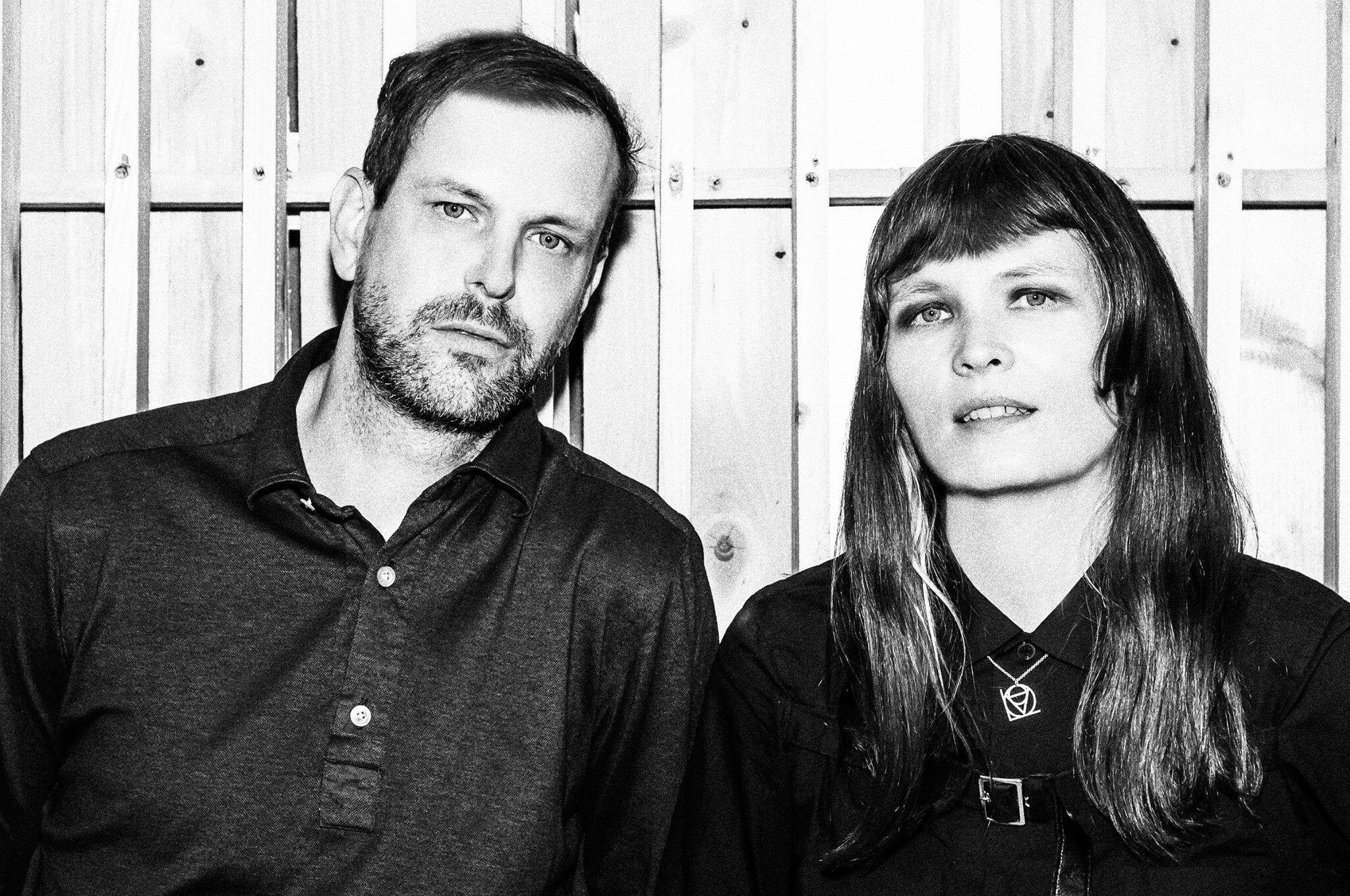 About this Event
$10 (advance) $12 // 21+
ANDY ORTMANN (DJ Set)
---------------------
As a musical act, XENO & OAKLANDER (Sean McBride and Liz Wendelbo) conflate a rich love of analog synths, melody, and mythology with eloquent nuance and a nod to the heritage they draw from. While that construct is the duo's immediate kiss and crush, there's a deeper importance to their collaboration, which began in 2004. As evidenced in their debut Vigils (2004), McBride and Wendelbo's artistic dynamic is more than just a mutual love for electronics but a contrast between architectural precision and painterly expression. From the film scores to the traditional albums they've recorded in their Brooklyn studio, they've both spurred and fostered the global synth wave revival through a commitment to analog-only production and performance as well as a strident respect for the medium.
Toronto-based "Industrial surf-gaze" monsters ODONIS ODONIS are returning after their last headlining show in November here. Born out the same DIY scene that spawned METZ, HSY, GREYS and more, this trio cut their teeth at the now defunct Buzz Garage, where they built a solid foundation as a crushing live band. Their 2014 Polaris-nominated album, Hard Boiled Soft Boiled, found ODONIS ODONIS pushing the sonic envelope into new territory, because much like the hypnotic spiral that came to be associated with the band's earlier efforts, these fellas don't follow a linear path. The band's live show is the point where the diverging influences and hypnotic visual aesthetic collide into something that is maddeningly stunning -- don't miss it.
PUBLIC MEMORY is a mixture of damaged and dubbed-out percussion, unfurling synths and sparse sampling - all strung together by producer Robert Toher's spectral tenor. The project's recently released sophomore LP, Demolition follows 2017's Veil of Counsel EP and 2016's Wuthering Drum LP with cinematic fortitude, expanding on its distinctive sound. PUBLIC MEMORY explores a range of krautrock and trip-hop rhythms, alien emotions, with layers of electronic drums, live drums, analog synths, and samples from nature. Themes of rebirth, paranoia, reflection and renewal imbue the atmosphere, rich in tape delay, spring reverb, and textures that evoke a sci fi and supernatural narrative.