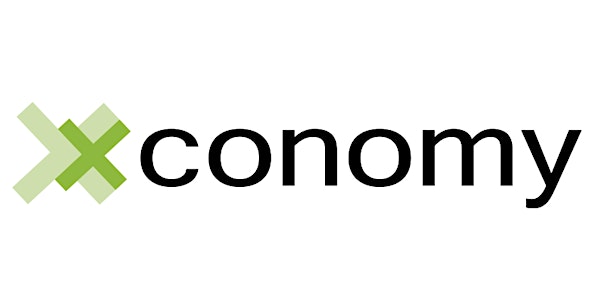 Xconomy's EXOME Presents: New York's Life Science Disruptors
When and where
Location
Apella, Alexandria Center for Life Science 450 East 29th Street New York, NY 10016
Description
For so long, the life sciences scene in New York has been missing a key ingredient needed for any biotech hub to flourish--the full attention of biotech venture capitalists. That, however, is changing fast. Over the past year, New York's radical biotech transformation has drawn some of the country's best-known life science company creators into the big city with big dollars to spend. And they've started putting that money to work by forming some of the most high-profile startups the city has seen in some time.
Join Xconomy at the Alexandria Center for Life Science. We're taking this important topic head on with a unique, interactive evening featuring a trio of candid stories and insights from some of the area's top innovators, researchers, and venture backers committed to turning New York into the nation's next great biotech cluster.
Opening Remarks
Joel Marcus
Chairman, CEO, and Founder, Alexandria Real Estate Equities
Lodo Therapeutics and Petra Pharma Stories
Sean Brady
Associate Professor, The Rockefeller University
Scientific Founder, Lodo Therapeutics
Lewis Cantley
Director, Meyer Cancer Center, Weill Cornell Medical College
Co-founder, Petra Pharma
David Schubert
COO, Accelerator Corporation
Prasad Kodali
Global Solutions & Strategy Leader for Life Sciences, IBM
Kallyope Story
Nancy Thornberry
CEO, Kallyope
Charles Zuker
Professor, Columbia University Medical Center
Co-founder, Kallyope
Adam Goulburn
Partner, Lux Capital
NYC Life Sciences Fund Story
Doug Cole
Managing Partner, Flagship Ventures
Twitter:
@Xconomy
#xcondisrupt

Schedule:
Registration & Networking: 5:00 – 6:00 pm
Program: 6:00 – 7:45 pm
Networking Reception: 7:45 – 8:45 pm
Full agenda

Registration:
Tickets are transferable but not refundable.
To inquire about press registration, e-mail events@xconomy.com.

Speakers and program schedule are subject to change.


EVENT HOST

PLATINUM SPONSOR
GOLD SPONSORS
SILVER SPONSOR
NATIONAL PARTNER
Alexandria Real Estate Equities
CHARTER UNDERWRITER
Biogen
UNDERWRITERS
EisnerAmper • Johnson & Johnson Innovation
Sarepta Therapeutics • Texas Medical Center

VENTURE CAPITAL MEMBERS
Atlas Venture • Avalon Ventures • Boston Millennia Partners • Flagship Ventures
LaunchCapital • Santé Ventures • SR One • Third Rock Ventures

LIFE SCIENCE MEMBERS
Acorda Therapeutics • Alnylam Pharmaceuticals
Arrowhead Research • Bayer • CRG
Genocea Biosciences • Health Advances • LabConnect