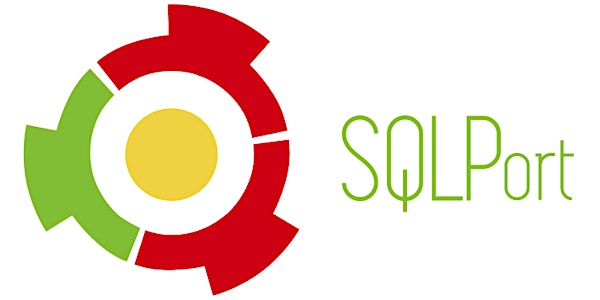 XCIX Encontro da Comunidade SQLPort
Date and time
Tuesday, March 20, 2018 · 6:30 - 9:30pm WET
Location
Rumos Lisboa Campo Grande, 56 1700-093 Lisboa Portugal
Description
!!!!!!!!!!!!!!!!!!!!!!!!!!!!!!!!!!!!!!!!!!!!!!!!!!!!!!!!!!!!!!!!!!!!!!!!!!!!!!!!!!!!!!!!!!!!!!!!!!!!!!!!!!!!!!!
!!!Este evento será realizado nas instalações de Rumos Lisboa !!!
!!!!!!!!!!!!!!!!!!!!!!!!!!!!!!!!!!!!!!!!!!!!!!!!!!!!!!!!!!!!!!!!!!!!!!!!!!!!!!!!!!!!!!!!!!!!!!!!!!!!!!!!!!!!!!!
Realiza-se no dia 20 de Janeiro de 2018, o 99º Encontro da comunidade SQLPort, que tem como objectivo a partilha de experiências e conhecimento entre os profissionais e entusiastas de SQL Server em Portugal. O evento vai ser realizado no Rumos Lisboa, pelas 18:30, sendo a entrada livre para todos os inscritos.
Agenda:

18:30 Abertura e recepção
19:00 "Introducing Azure SQL Managed Instance" - Jovan Popovic (Program Manager - Microsoft) [REMOTE]
20:10 Intervalo
20:30 "Columnstore Index: Clustered vs Nonclustered" - Niko Neugebauer (Consultant – OH22, MVP)
21:40 Sorteio
22:00 Jantar livre
Azure SQL Managed Instance is a new data service in Azure cloud that combines the best features from Azure SQL Database and SQL Server. This is a fully managed PaaS service that provides built-in and automated high-availability, backups, automatic tuning, monitoring, and maintenance. Combined with classic SQL Server features and components such as In-memory technologies, SQL Agent, Service Broker, native restore, cross-database queries, and linked servers, it represents a unique database offer in the cloud.
In this session, you will see Azure SQL Managed Instance in action, understand architecture and some constraints that you need to be aware if you want migrate your on-premise database to Azure cloud. Also, you will see what are some specific on-premise features that are not supported in Azure SQL Managed Instance.
Jovan Popovic is Program Manager working in Microsoft Development Center Serbia on SQL Server/Azure SQL Database products. Currently he is working on new Azure SQL Database Managed Instance service. Jovan was Program manager on several SQL Server 2016/2017 features such as T-SQL language enhancements, JSON support, columnstore technology, temporal tables, in-memory OLTP, automatic plan regression correction, etc.
Jovan is presenter on many internal and public Microsoft events such a MS Ready and PASS summit.
The incredible Columnstore Indexes can increase your analytical query processing speed multiple times, they are updatable (Clustered from SQL Server 2014 and Nonclustered from SQL Server 2016 respectively), but they keep on supporting different sets of the functionalities – such as CDC (Nonclustered Columnstore) and LOBs (Clustered Columnstore), and this brings a great confusion.
This session will light up your path on when to use what functionality to use and when, even though sometimes one of the type of the Columnstore Indexes does not seems to appear as a default choice for your scenario.
Niko Neugebauer works at OH22 as a BI Consultant. A SQL Server MVP with over 20 years of experience in IT, he is passionate about Data Platform and Community. Founder of the Portuguese SQL Server User Group, the main organizer of the first SQLSaturday outside of North America – #78 Portugal, Niko presented at a lot of events such as PASS Summit, SQLRally, SQLBits, SQLSaturdays around the world. He loves sharing and is an author of blog series with 80+ posts on the Columnstore Indexes, plus the free & open-sourced CISL library helping to work with Columnstore Indexes.
About the organizer
Tuga Association is a non-profit association which is dedicated to knowledge promotion.