Sales Have Ended
Ticket sales have ended
Thank you for registering for the Xchange! Please contact info@elevatingwellness.org with any questions.
Sales Have Ended
Ticket sales have ended
Thank you for registering for the Xchange! Please contact info@elevatingwellness.org with any questions.
About this Event
Connect skills with practical strategies and innovative resources
Collaborate across sectors for collective impact
Commit to improving health and wellness for all
Attendees can mix and match breakout sessions across the three tracks!
What's the Purpose?
To bring together changemakers from multiple sectors to develop and enhance cultures of whole-person health to improve the wellbeing of employees and the communities in which they live, learn, work and play
Who Should Attend?
Worksites, human resources, benefits, community and public health organizations, healthcare facilities, educational programs, faith communities, public health students, community leaders, and changemakers
Continuing Education Credits (CECs) are available for the conference.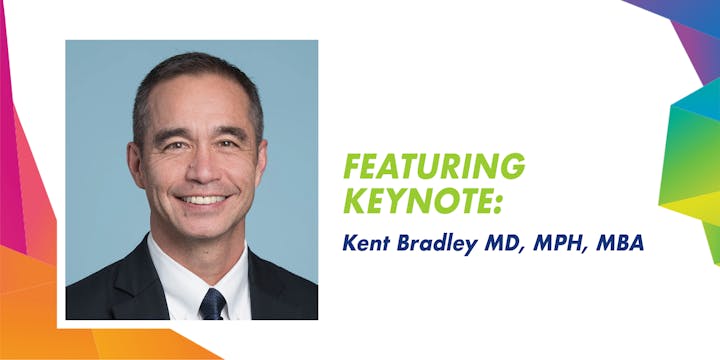 Kent is passionate about activating change and challenging individuals and organizations to tap into their leadership potential. He has held senior executive roles in the public and private sector. He is the former President of Safeway Health, a health technology solution and service provider supporting total worker health strategies for large commercial clients. He also served as the Senior Vice President and Chief Medical Officer for Safeway, a company with 44 billion dollars in annual revenue and 185,000 employees.
He is the founder and principal advisor for BTN Advisors. He is the founder and executive director of Core Communities. He is the former Daniels Fellow for Leadership in Health and Wellbeing at the Daniels College of Business, University of Denver.
He serves as the Chairman of the Nutrition Advisory Board at Herbalife Nutrition, Board of Stewardship Trustees for CommonSpirit Health, Board of Directors of Concentra Health, and involved in several community health and wellbeing efforts. He has worked with multiple health technology companies as a strategic advisor with a special focus on consumer engagement.
Kent is a retired Army Colonel, graduate of the United States Military Academy and has a Master in Public Health from the University of Minnesota, an executive MBA from the University of Denver, and his Medical Degree from the Uniformed Services University of Health Sciences, Bethesda, MD. He is board certified in Public Health and Preventive Medicine. He has a certificate in Corporate Governance from INSEAD.