Description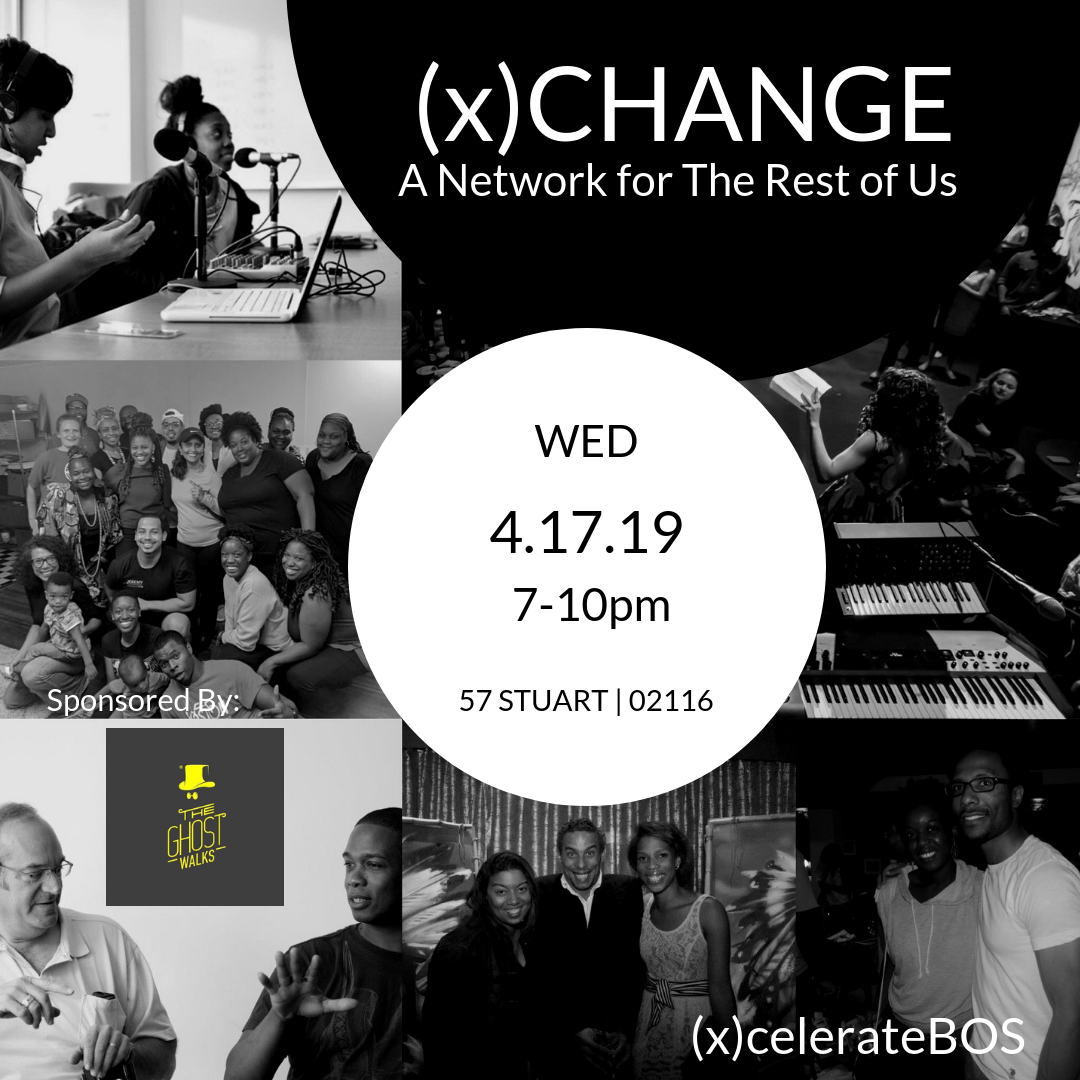 Join us for (x)CHANGE : A business network for the rest of us.
The Kickoff of a Monthly Event Series created for Boston accelerators supporting entrepreneurs of color & curated by (x)celerateBOS.



Wednesday April 17th | 7-11pm | @TheGhostWalks


(x)CHANGE is a monthly mi(x)er hosted by (x)celerateBOS + The Ghost Walks.

This event is free and open to the public.

The event is curated by partnerships between The Urban Labs, (x)celerateBOS alumni & other local Boston accelerator programs.


2 or 1 Burgers will be available for purchase.
Cash bar.

---

(x)celerateBOS is a 7 year & running startup accelerator - driven by the vision of Malia Lazu - founder of The Urban Labs, whose mission is rooted in diversity, entrepreneurship & inclusion within the Boston startup community.

#BostonForWho #Boston4Who #ForTheRestofUs #4TheRestOfUs #CreativeEconomy #WebsiteLaunchParty