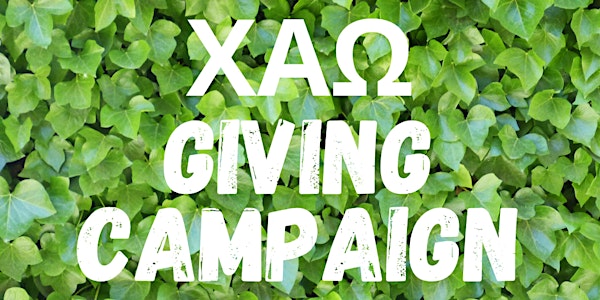 XAO Giving Campaign
Help us celebrate 18 years of service by making a donation. Proceeds go to scholarships and programs in the Northwest Suburbs.
About this event
Alpha Kappa Alpha Sorority, Inc.® Chi Alpha Omega Chapter is celebrating 18 years of service in the Northwest Suburbs! In honor of this milestone, we ask that you celebrate with us by supporting us with a donation. You personally may have had an opportunity to participate in one of our events or may have benefitted from one of our programs. Moreover, it is our hope that we have enriched your life and the lives of others through our efforts.
Your donation will aid in the following areas:
Scholarships for High-school seniors
#CAP℠ Program for high school students
Eye Glasses collection for the Lions Club International
Women's Healthcare and Wellness
Financial Literacy
Support for Caregivers
Community Service Projects and much more!
With your help, we have been successful in serving the Northwest Suburban communities of Chicago. Please know that no amount is too small as every donation propels us forward. Therefore, we hope that you will join in our fundraising campaign and help us make a difference today and always!