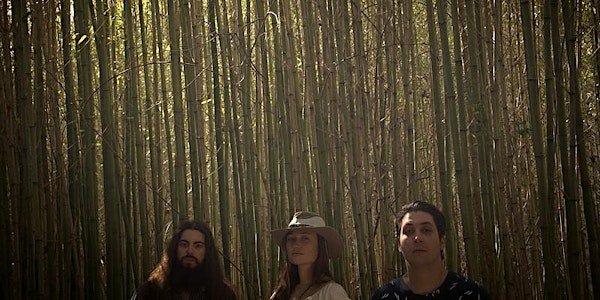 Xanthe Alexis, Threadbare Skivvies and Leo and the Lark
Lulu's Downstairs Presents..
Event Information
Location
Lulu's Downstairs
107 Manitou Avenue
Manitou Springs, CO 80829
Lulu's Downstairs Welcomes The Threadbare Skivvies, Xanthe Alexis and Leo and the Lark
About this event
Doors 7pm
Show 8pm
$8
The Threadbare Skivvies - "Littlefoot"
This southern funky folk band hailing from Atlanta, GA is a homegrown blend of bohemian banjo bangin, textured rhythms, sweet surprising harmonies, and soulfully crafted lyrics. They describe themselves and their music as
Vagabond Nature Folk.
After playing around the Southeast - from barefoot backyard parties to great stages throughout the region, the group has honed their unique sound and gathered popularity for their passionate live performances & their genre-bending original tunes.
Leadin' lady Kate Wright began her musical wanderings as a jazzy solo singer-songwriter, performing in cafes and galleries. She attributes her development as a lyricist to the infinite inspiration of nature, good literature, & the worries and wonders of love.
Chris Adams was drumming at an early age with various garage bands and is the sort of renaissance musician who can pick up any damn thing and make it sing.
Kate & Chris enjoyed a lovely few years as a couple, pursuing various other interests before discovering that making music together was a whole new harmonious love affair to experience. They began performing as The Threadbare Skivvies around 2012 with a djembe and a guitar.
During a summer tour in Florida in 2014, the duo met bassist Ian Mastrogiacomo. The energy was instantly kindred and Ian played a few sets with The Threadbare Skivvies on that very tour. Ian joined the group regularly soon after.
This first full-length album FLOURISH & THRIVE echoes nostalgic joy- the perfect mountain-driving mix-tape - replete with exuberant catchy choruses and plenty of room for rumination and revelry.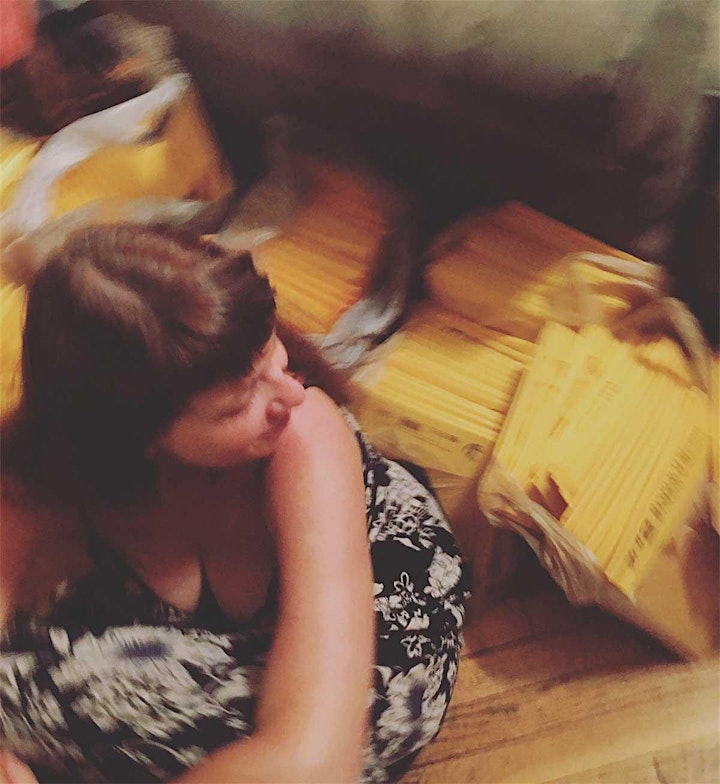 Xanthe Alexis-
Colorado Springs-based artist Xanthe Alexis draws from a wealth of traditional influences to create her own arresting and wholly original musical framework. In 2016 acclaimed singer/songwriter released her Radio Chart Topping, self-released, fan-funded LP, "Time of War."
Alexis began performing professionally in 2004, and quickly built a loyal fan following before progressing to national and international touring from 2008 on, including shows in France, at New York's renowned Rockwood Music Hall, and extensive stops throughout the American southwest and west coast. Xanthe received the Pikes Peak Art Council's "Excellence in Arts Education" award in 2016 for her work as an educator.
Her debut solo LP, "Time of War," blends traditional folk, sepia-toned Americana, old-world gypsy jazz, and Alexis' strikingly evocative voice to weave tales of redemption, madness, and love which span time, space, and the universality of the human experience.
Date and time
Location
Lulu's Downstairs
107 Manitou Avenue
Manitou Springs, CO 80829
Refund policy