X-ray Microscopy of Operating Electrochemical Energy Storage Systems >>> (x-rays reveal secret life of batteries) - Johanna Nelson Weker, Staff Scientist, SLAC

Tuesday, January 15, 2019 from 11:30 AM to 1:00 PM (PST)
Event Details
San Francisco Bay Area IEEE Nanotechnology Council
           2017 & 2014 Nanotechnology Council Outstanding Chapter (world-wide)                 2016 & 2014 IEEE Outstanding Chapter (USA)    
http://sites.ieee.org/sfbanano
Tuesday, January 15, 2019
11:30: Networking, Pizza & Drinks; 
Noon -- 1pm: Seminar 
Please register on Eventbrite before 8 PM on January 14, 2019  
Walk-In attendance is welcomed but discouraged 
Please assist us in our event planning!*   
    If you decide not to attend...  - please cancel reservations by 8 PM on January 14, 2019 **
Job Seeker Assistance at this event            (scroll down)
Location: 

EAG Laboratories; 
810 Kifer Road, Sunnyvale
(Parking: on street or in parking lot behind EAG)
X-ray Microscopy of Operating Electrochemical Energy Storage Systems
 (X-rays Reveal Secret Life of Batteries)
ABSTRACT:  
   Hard X-ray transmission X-ray microscopy (TXM) is an ideal tool for in situ and operando studies of functional materials and materials synthesis routes. The high energy X-rays provides relatively relaxed restrictions on in situ environments enabling high resolution 2D microscopy and tomography (3D microscopy) across a large range of pressures and temperatures and in varying gas or liquid environments. The full field geometry of TXM allows imaging at the sub-second time scale, allowing relevant dynamics to be captured during; for example, battery cycling,catalysis reactions, electrochemical synthesis,and corrosion. Moreover, by tuning the incident X-ray energy to specific absorption edges, TXM can capture elemental and chemical (spectro-microscopy) changes at 30 nm resolution within a few minutes.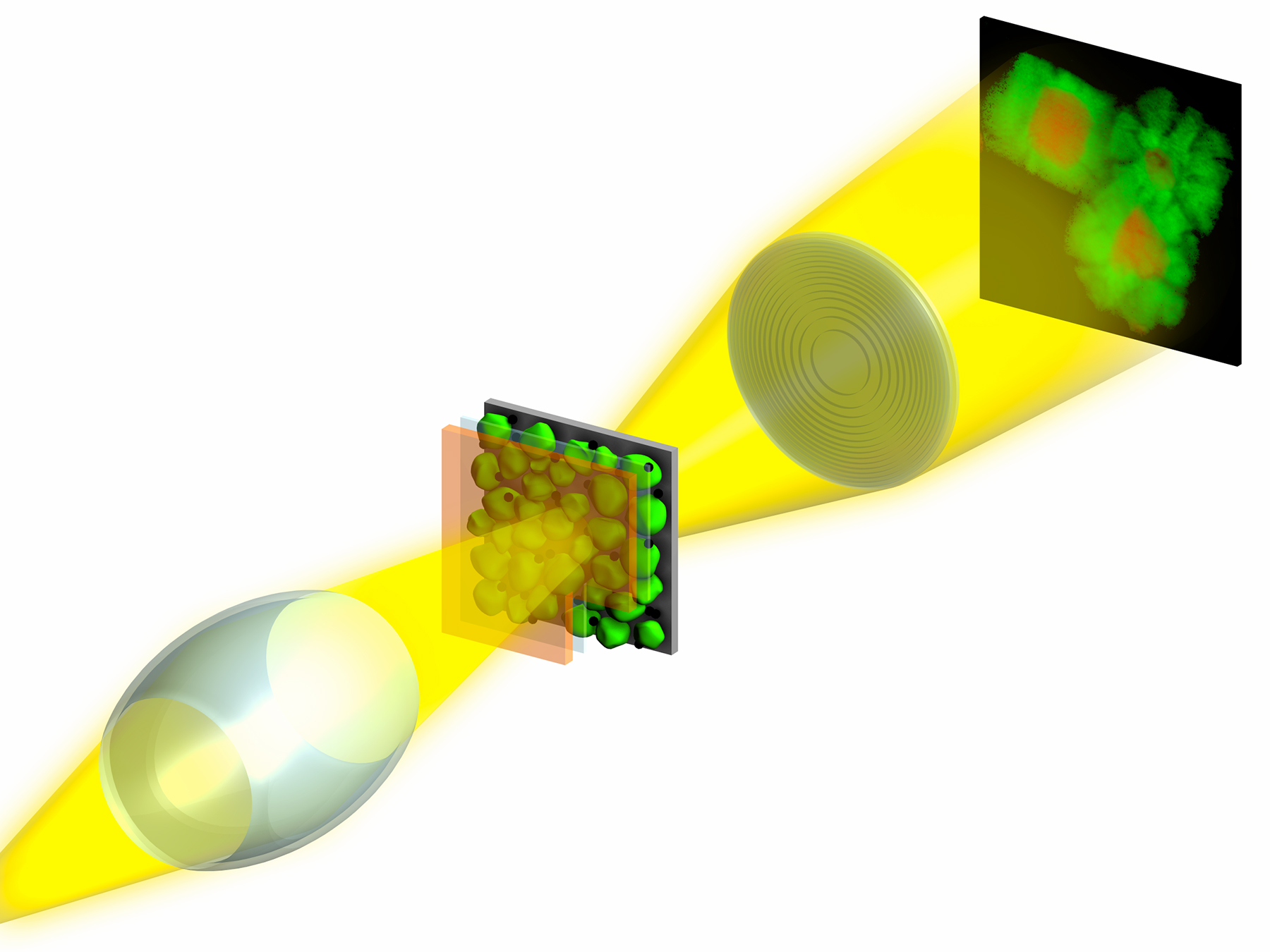 Figure. Spectro-microscopy of LiCoO2 battery electrode during deep discharge.
    Li-ion batteries promise the high specific capacity required to replace the internal combustion engine with a number of possible earth abundant electrode materials; however, setbacks such as capacity fading hinder the full capability of these rechargeable batteries. In the search for better electrode materials, high resolution X-ray microscopy during typical battery operation is vital in understand and overcoming the failure mechanisms of these materials.
   I will discuss the use of X-ray microscopy including spectro-microscopy and nano-tomography to track electrochemical and morphological changes in the electrode material in real time during typical battery operation.
 SPEAKER:   Dr. Johanna Nelson Weker,
                 Staff Scientist,
                 SLAC Nat'l Accelerator Lab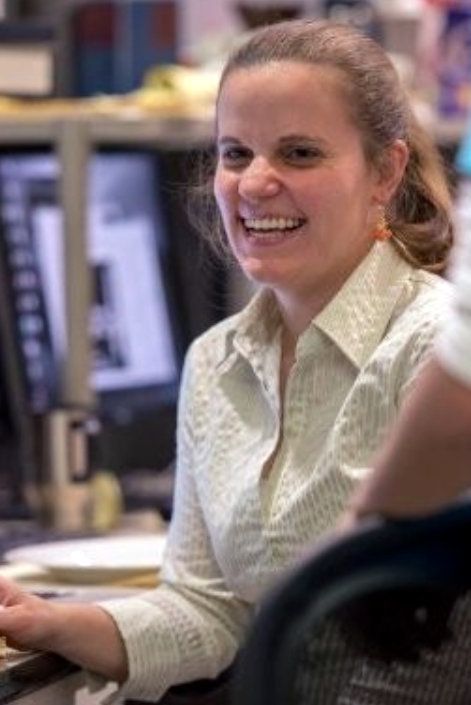 SPEAKER BIOGRAPHY:
     Dr. Johanna Nelson Weker is a staff scientist in the Materials Science Division at the Stanford Synchrotron Radiation Light source at SLAC National Accelerator Laboratory.
   Her research centers on X-ray microscopy of materials under realistic (in situ) and/or operating conditions. Her recent work has included characterizing energy storage materials in situ with X-ray microscopy, diffraction, and absorption spectroscopy. She also uses X-ray microscopy to characterize catalytic materials and study the selective laser melting process of alloys for advanced manufacturing.
   Dr. Nelson Weker graduated in 2005 with a B.S. in mathematics and physics from Muhlenberg College. She received her Ph.D. in physics from Stony Brook University in 2010, where she studied coherent diffractive imaging.
     If you have questions or problems with your registration, please contact LincolnBourne@gmail.com
 Job Seeker Assistance at this event:
 In response to recent new layoffs, and continuing concerns for people seeking employment,
 SFBA Nano is offering assistance to job seekers.
 1.  A table with CVs/resumes available for people to pick up, and
 2.  An "Announcement Slide" which will be projected during the initial networking session
 Job Seekers:
 1. Bring copies of your resume for distribution & display on the resume table.
 2. Send a one-line description of yourself, to be displayed on the "Announcement Slide" (described above in item 1).
     Example, "Dr. Non Sequitur, over 35 yrs experience in Circular Arguments; seeking Marketing position"  
 Send your one-line description by January 13 to:
 Please feel free to forward this invitation to any of your own colleagues who may be seeking jobs.  
 * Please help us manage our event planning.  When we have many walk-in attendees, it is difficult for us to order the proper amount of food for lunch. 
** Tickets cancelled by 8 PM on January 14 will have payments refunded
Attendee List
Sort by:

Date

|

First Name

|

Last Name
When & Where

EAG Laboratories -
810 Kifer Road
Sunnyvale, CA 94086


Tuesday, January 15, 2019 from 11:30 AM to 1:00 PM (PST)
Add to my calendar