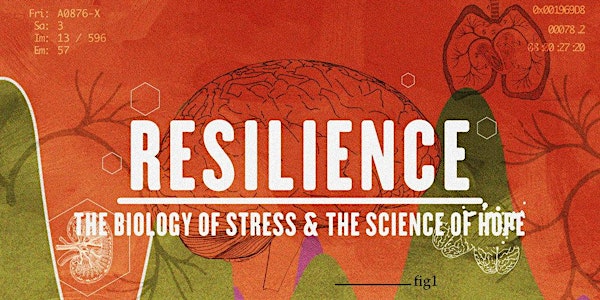 WYS - Resilience
Join us for healing, hope and insight as we advance awareness on one of the largest public health crisis in our country.
About this event
As the highly acclaimed documentary Resilience- The Biology of Stress and the Science of Hope reveals, there is a dangerous biological syndrome caused by abuse and neglect during childhood. Toxic stress impacts the brain development of children and can be predictive of a lifetime of physical and mental illness. What's more, the physiological changes brought on by toxic stress also put children at greater risk for homelessness, prison time and early death. But this does not have to be the case. Resilience chronicles the work of trailblazers like Western Youth Services who are addressing toxic stress and other Adverse Childhood Experiences (ACEs), such as abuse, neglect and violence with nearly every research-recommended strategy and, thereby providing insight, hope, and strategies on how each one of us can make a difference.
Upon registering, you will receive the link to the Zoom meeting for this workshop.
This event is for residents and/ or service providers to residents of Orange County, California only.
Please note that we will no longer admit new participants after 15 minutes into the presentation due to the impact on the training process, information being shared and current participants.
There is a minimum registration requirement of 10 participants in order for this training to be facilitated. If there are fewer than 10 participants, the training will be rescheduled for the upcoming month. Thank you for your cooperation and support.