Wyrazić się a wyrazić siebie – język angielski a poczucie własnej tożsamośc...
Description
Podczas warsztatu postaram się przybliżyć temat związku między językiem a postrzeganiem siebie, swojej wartości, tożsamości, swojego JA. Postaram się między innymi odpowiedzieć na pytania, dlaczego często mówiąc po polsku i po angielsku, czujemy jakbyśmy nie byli tą samą osobą? Często też uważamy, że inaczej nas postrzegają np. Polacy, a inaczej Brytyjczycy. Najbardziej oczywiście logicznym wydaje się tłumaczenie, że chodzi tylko i wyłącznie o zdolności językowe, ale o co w takim razie chodzi
z tym naszym znajomym, który choć ledwo mówi po angielsku, doskonale radzi sobie w nawiązywaniu znajomości?

Podczas tego warsztatu poruszę też temat czym jest dziś angielski, jakie przyjmuje formy, czym jest poprawny angielski (i czy istnieje coś takiego), kto o tym decyduje, czym są błędy językowe, i kim jest Native English Speaker. Dlaczego często czujemy mniejszy stres, rozmawiając po angielsku z innym obcokrajowcem, niż kiedy komunikujemy się z Brytyjczykami? I dlaczego wciąż myślimy o tym, że ci drudzy będą nas podczas rozmowy oceniać?

Następnie opowiem o moich własnych badaniach na temat tożsamości językowej polskich imigrantów w Edynburgu i na temat tytułowej zależności między językiem a postrzeganiem siebie.

Opowiem też o roli edukacji językowej, która wciąż narzuca nam nierealny i nieadekwatny do rzeczywistości model języka angielskiego. W podręcznikach j.angielskiego nosiciele tego języka przedstawiani są jako lepsi, wszechwiedzący, a obcokrajowcy jako zagubieni studenci pytający o drogę. Jaki to może mieć wpływ na nasze postrzeganie siebie?

Na końcu opowiem jak samemu można pracować nad postrzeganiem siebie jako użytkownika języka angielskiego, i jak duże znaczenie dla komunikacji jest właśnie to, jak siebie samych postrzegamy.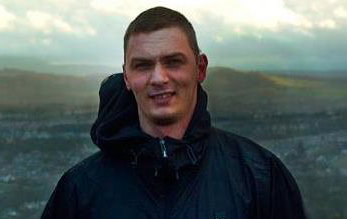 Dr Jarosław Kriukow ukończył w Edynburgu studia na kierunku MSc TESOL, później uzyskał tam tytuł Doktora za badania nad "tożsamością językową" Polaków w Edynburgu. Jego zainteresowania naukowe to język angielski jako język "globalny", lub "lingua franca" oraz temat związku pomiędzy językiem a poczuciem swojej wartości, pewności siebie i tożsamości. Pracował na uniwersytecie w Oksfordzie. Obecnie pracuje jako asystent naukowy w Uniwersytecie Edynburskim.