Description
Meet the "Artistic Astronaut" Nicole Stott during this specially curated Experience featuring hand crafted dishes, space-themed cocktails, fine Space artwork, live dance performances, along with out of this world VR experiences.
Witness the Premier of the "Exploration" Art Space Suit made with artwork from children in over 40 countries! Shown for the first time to the public.
All funds raised will support the continuation of the cooperative projects with children around the world, and facilitate research and artist fellowships in art-therapy and wellness. Donations to our 501(c)(3) are considered tax deductible contributions.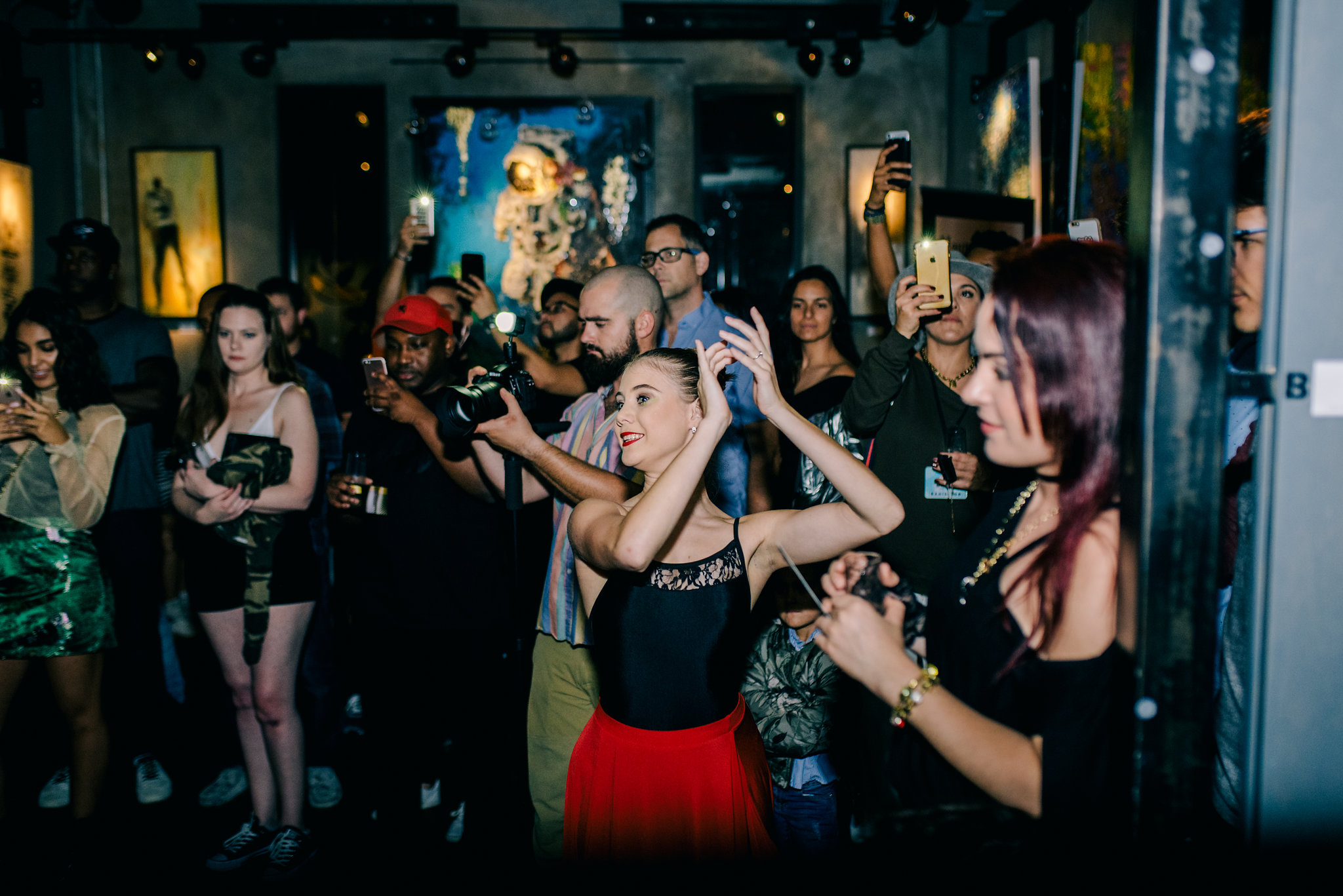 The Space for Art Foundation has curated an out of this world Exclusive Fundraising event and Interactive Art Exhibition
Your evening Journey as the Crew of Spaceship Earth will include original cosmic visual and performing arts:
o Welcome and reflections on Spaceflight by Special guest Astronaut Nicole Stott.
o Curated Art Exhibtion by Artist Jonlouis, Kre8, Chris Rivers, Lee Wilson, Carol Bruton, Corinne Corbett-Thompson, and Mimi Stuart ~ with proceeds from all sales to the Space for Art Foundation.
o OMEGA Moonwatch to be auctioned - specially boxed and signed
*BID NOW https://www.32auctions.com/SpaceForArt2019 *
o Premiere of "Exploration" Art SpaceSuit

o Unveiling and dedicating the interactive Sky|Space art display to the Sky Day Project in honor of Sky Day 2019 (www.skydayproject.com)
o Live music and art performances.
o Exploring Signature dishes and Crafted Cocktails prepared by renowned Chef Rocco.
o Captivating Space VR and Interactive Art Gaming experiences.
o And some special surprises…
*BOOK YOUR ROOM AT HYDE HOTEL MIDTOWN WITH DISCOUNT CODE :SFAF20
FOR A SPECIAL STAY RATE VALID THROUGH SEP 15-21*
(Book as "1" guest to activate promo code)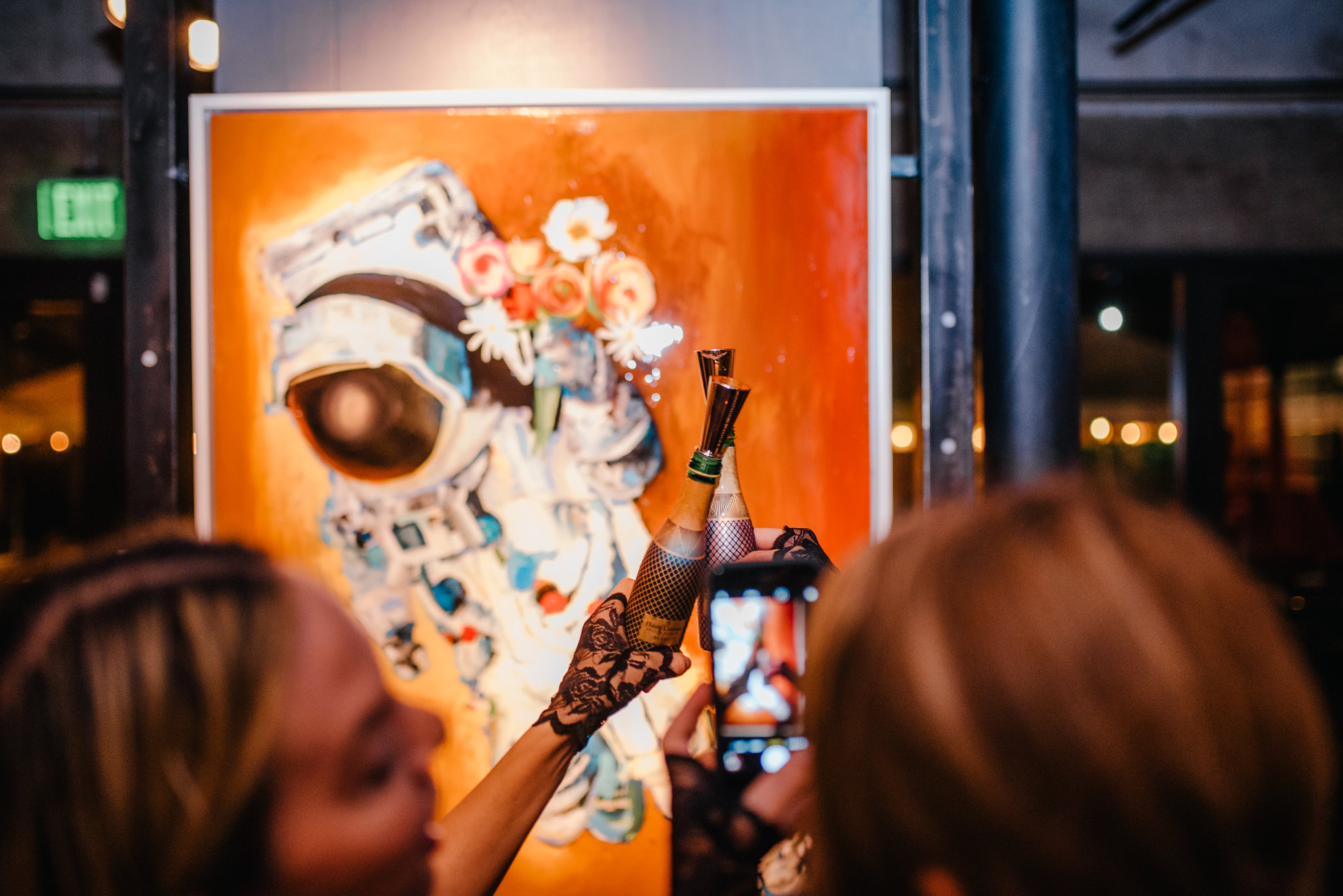 SPECIAL GUEST: ASTRONAUT AND ARTIST NICOLE STOTT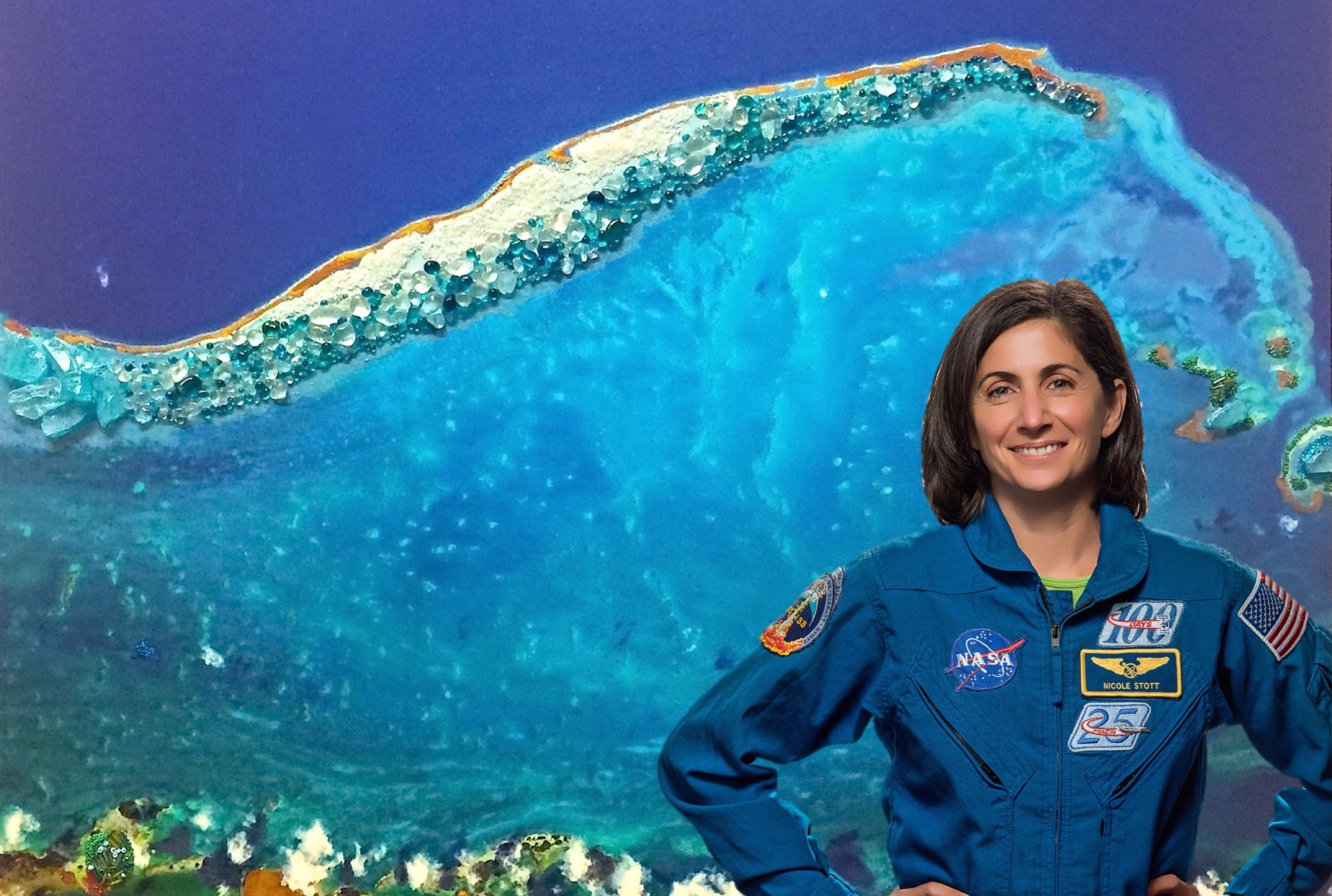 Nicole was invited to join the Spacesuit Art Project when it first began and since then it has been an amazing journey of space, art, and healing. She knows that the time she spent in space has led her to the work she's blessed to do now with the Space for Art Foundation.
NASA Astronaut and Aquanaut, Nicole Stott has explored from the heights of outer space to the depths of our oceans. Her experience includes two spaceflights and 104 days living and working in space on both the Space Shuttle and the International Space Station (ISS) and 18 days on the Aquarius undersea research habitat - the longest Aquarius saturation mission to date. In awe of what she has experienced from these very special vantage points, she has dedicated her life to sharing the beauty of Earth from space with others.


ABOUT SPACE FOR ART FOUNDATION

3 YEARS - 3000 CHILDREN - 45 COUNTRIES - 8 GLOBAL SPACE ART PROJECTS
The Space for Art Foundation mission is to unite heroic children around the world to help them overcome the challenges they're facing through the wonder and awe of space exploration, an appreciation of their role as crewmembers on Spaceship Earth, and the healing power of art.
Our interdisciplinary team of artists, astronauts, and health experts from around the globe engages and transforms communities in cooperative, creative, and beautiful ways.