Description
JOIN US TO CELEBRATE THE RELEASE OF THE WYNWOOD COLORING BOOK 2!!
Come enjoy awesome music by E.Fabrika at this free event, discover Wynwood, meet new friends, mingle with some of the artists and become an artist yourself with our coloring stations where everybody can participate! Bring your friends!
Live art by street artists Marcus Blake, Claudia La Bianca, and Christopher Sweeney & Skott Marsi. Face portraits by SubDivine.
Stay afterward for singer-songwriter Latin Grammy nominee Raquel Sofia performance.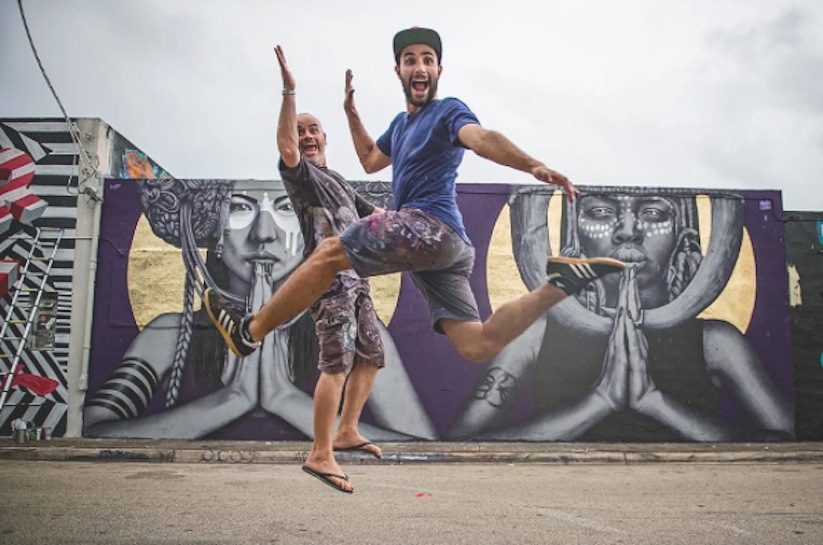 Artist FinDAC & Kevin Ledo, mural featured in The Wynwood Coloring Book 2 (Photo: Whudat)
50% LIMITED DISCOUNT WHEN YOU PRE-ORDER [SOLD OUT]

Get your copy of The Wynwood Coloring Book 2 now via Eventbrite and get a signed copy at the door. Take advantage of this hefty discount available only at this event.
THE WYNWOOD YARD | NOVEMBER 30TH, 2017 | 6PM to 8:30PM
The Wynwood Yard is a hub of food and culture in Miami. The food yard, events-and-live-music venue, and all-day hangout space brings locals a smorgasbord of food, fitness, music and other cultural activities.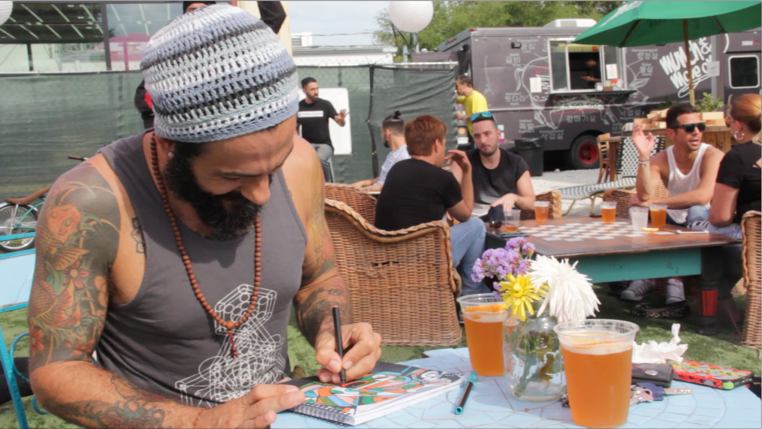 Free Coloring Stations at The Wynwood Yard
WHAT IS THE WYNWOOD COLORING BOOK 2?
The Wynwood Coloring Book 2 is the second edition of the most popular coloring book in Miami. It is the result of the collective effort of 44 of the best street artists in Wynwood (and the world) including Ron English, Okuda, Case, Lady Pink, Claudia La Bianca, Kevin Ledo, FinDac, Aquarela, Freaky Kiss, Kazilla, Marcus Blake, Renda Writer and many more.

The book is a socially responsible project aiming to give back: Every book you purchase is matched with a free educational textbook we give away to children in developing areas around the world. Learn more about it here.
Engage your creative mind while following the steps of your favorite street artists, reimagining the colors of Wynwood's famous walls in this 76-page book, printed on high-quality environmentally conscious woodfree paper perfect for coloring.
The Wynwood Coloring Book 2 is part of a series of socially responsible coloring books featuring urban art. See the whole collection at www.aimfulcoloringbooks.com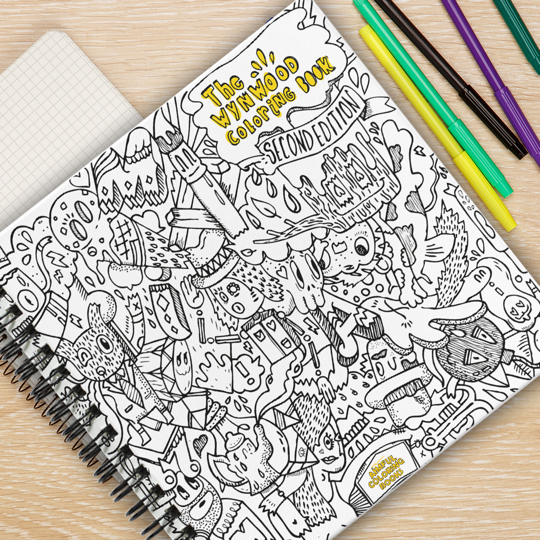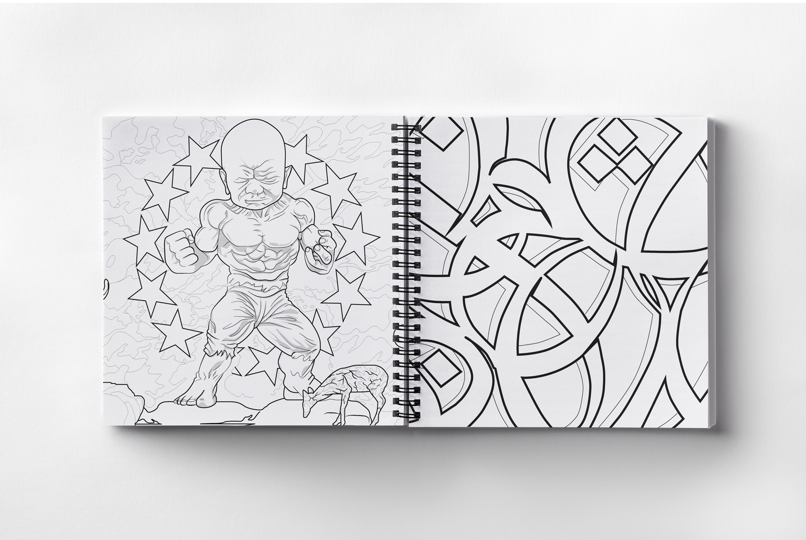 Ron English's Hulk Boy and eL Seed's mural, as seen at The Wynwood Walls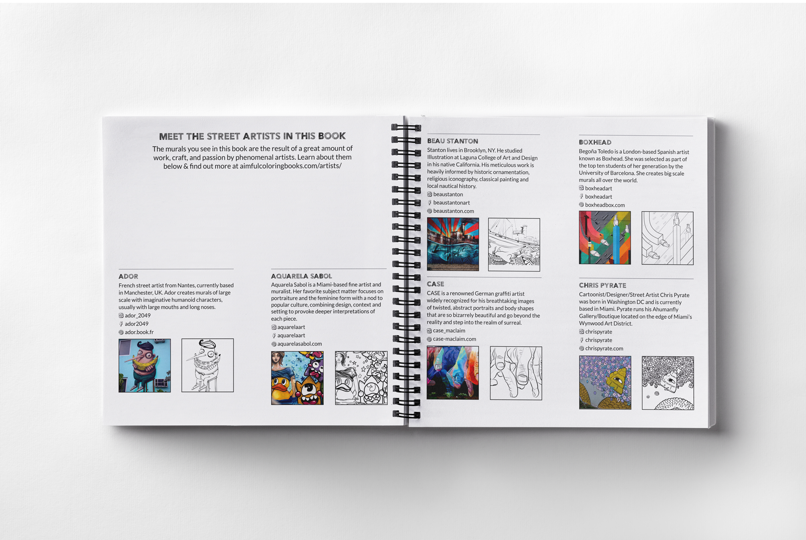 The book includes a directory with full-color images of the murals and info on the artists featured

Join us for this celebration and discover your inner artist!